When looking for optic mounts, it's easy to quickly glance at them and think to yourself, a mount is a mount is a mount. What's the difference? Seasoned shooters know that a mount is just as crucial to your weapon system as the optic itself. The right optic mount can dictate not only how accurate your shots are, but how you shoot as well.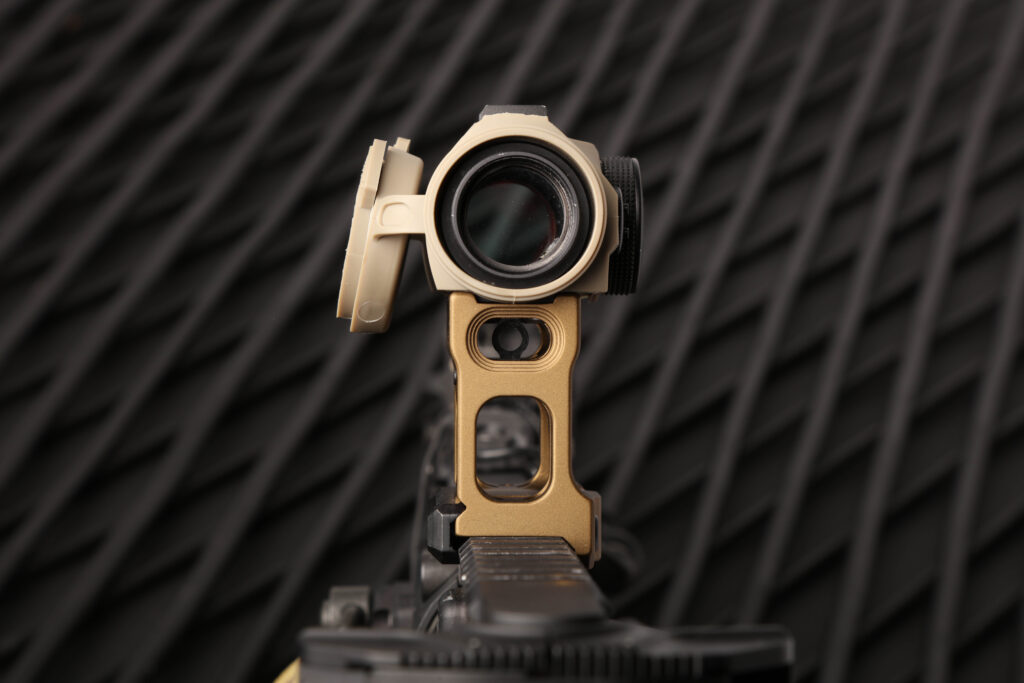 If the mount can't even hold zero and isn't made to take the abuse of a rough day at the range or on an extended mission, it doesn't matter if you have the best optic in the world riding atop it. Optic mounts must be able to hold an optic in place even if it gets abused. Another element to think about when shopping for a mount is how it sits on your firearm. How high or how low a mount places an optic relative to your eye affects how you shoot and can even dictate how you adjust your other gear. If you've ever worn a helmet or plate carrier while shooting, you'll know exactly what we mean.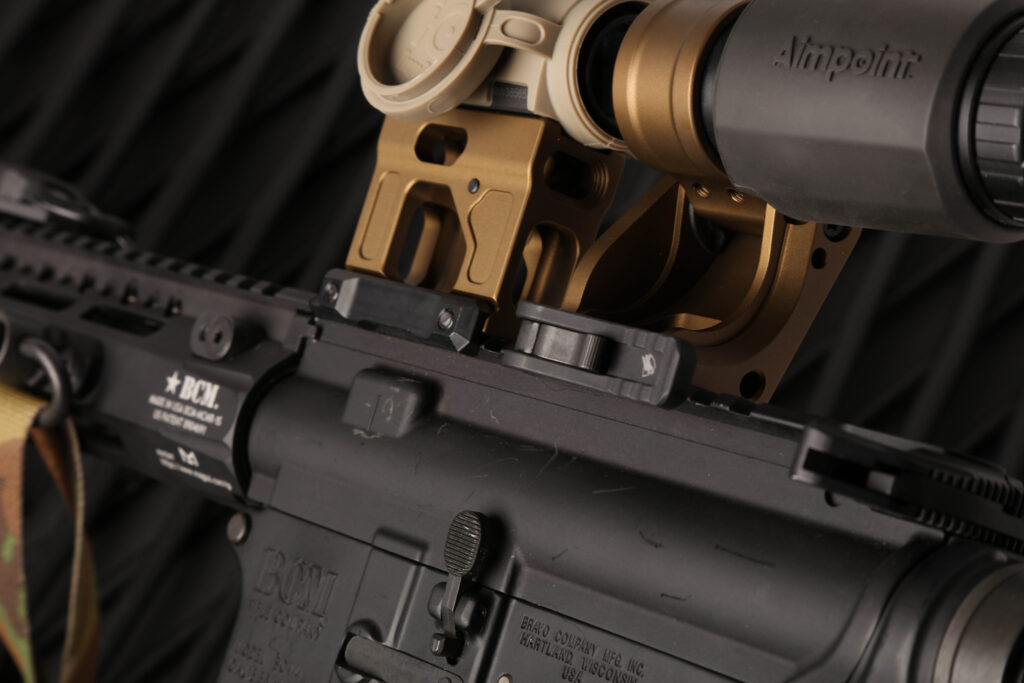 Shooters have been taught over the greater part of the past decade to bring their heads down to line their eye up with the optic's reticle or red dot. This method has its merits and works well, but what if you've got bulky gear on or your body itself won't allow you to contort that way? Those in military and law enforcement circles may need to wear gas masks and armor plates and hunters may require night vision gear mounted on their heads that affect how they use their optics. For those times, an optic mounted up high can be the relief that they are looking for.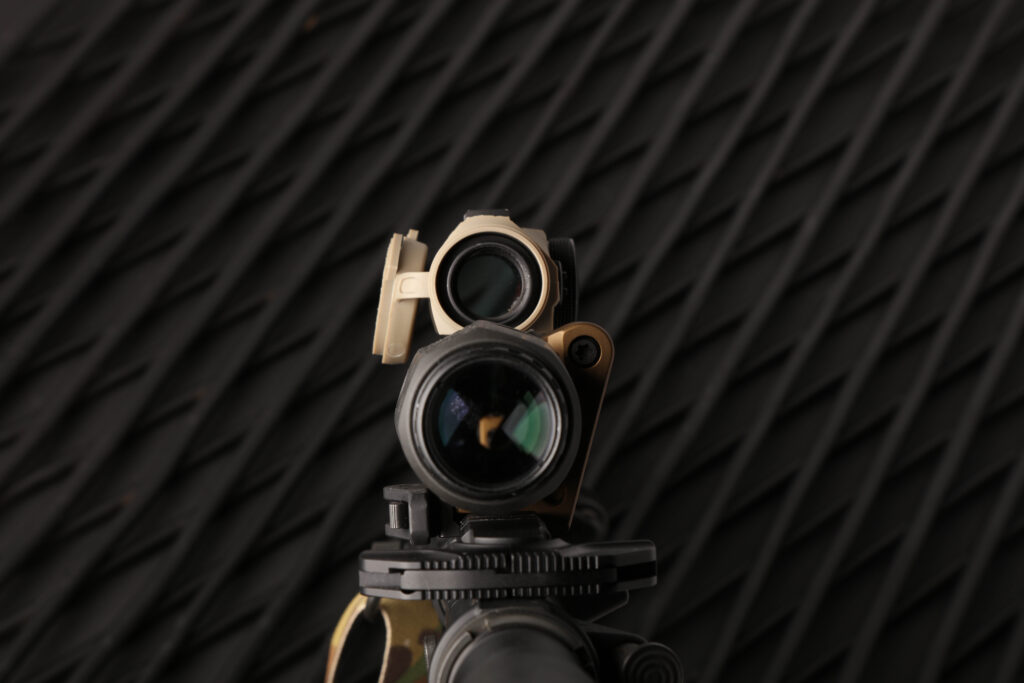 Unity Tactical's new line of FAST Mounts look to provide shooters that need a higher, heads-up style of shooting stance with a line of mounts that will suit their specific needs. The main mission of the FAST Mounts is to keep the shooter's head up. This series of optic mounts provide a 2.26-inch optical centerline height, which provides faster and easier reticle acquisition while wearing head-mounted gear such as night vision goggles and gas masks.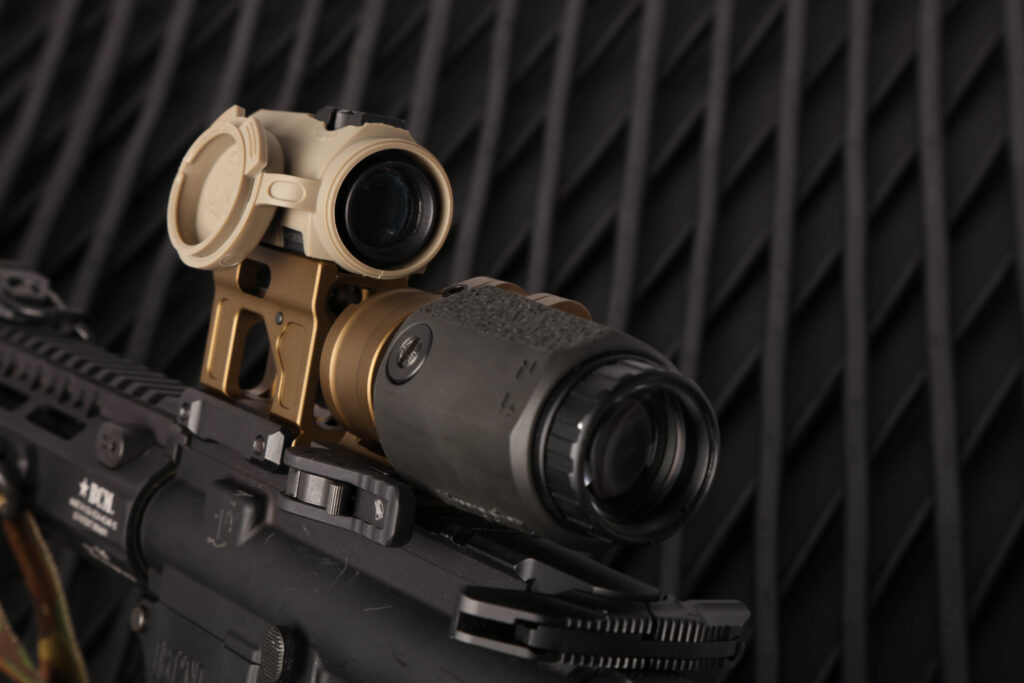 The higher heads-up posture also allows shooters to have a quicker sight picture and better situational awareness when compared to standard-height mounts. When bringing the gun up, the increased height of the optic allows it to come to the eye rather than vise versa. This allows for a neutral spine posture that creates less fatigue throughout its use. The increased comfort is especially noticeable if you're wearing a heavy helmet with a night vision device. You'll also notice the higher-mounted optic is a natural, more comfortable fit when you are wearing a plate carrier or helmet with helmet-borne electronic ear protection and comms systems. Tired of the buttstock inadvertently pushing your earmuffs off? A heads-up stance can help that from happening.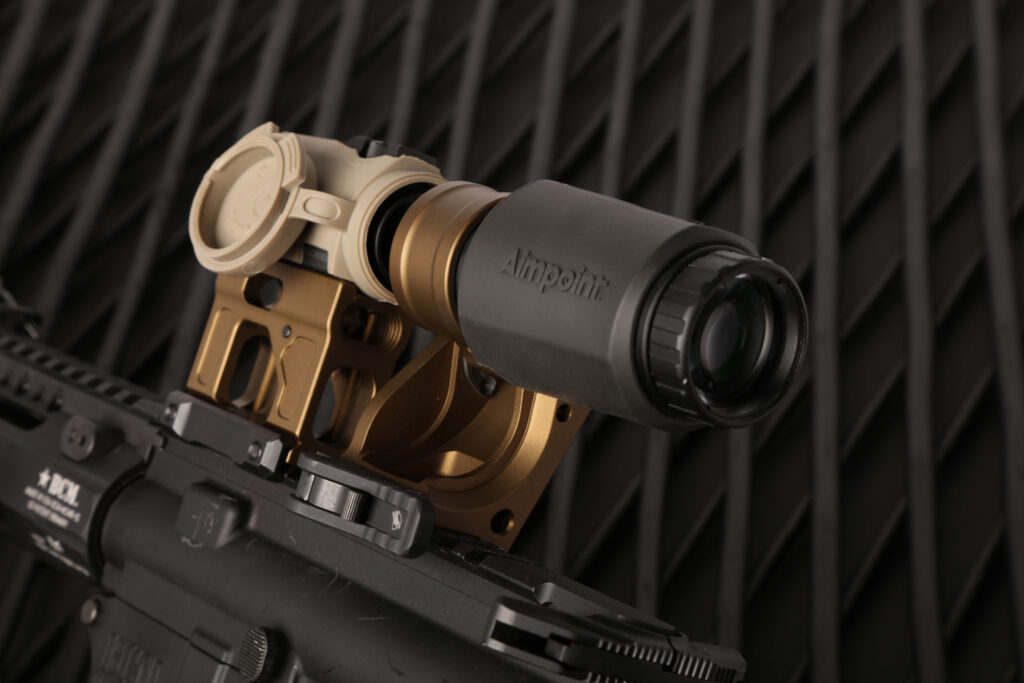 Currently, there are three items in Unity's FAST Mount collection. The FAST Micro Mount is made to host Aimpoint Micro H1, H2, T1, T2, CompM5, and other optics that are compatible with the Aimpoint Micro's footprint. It features a built-in standard height backup iron sight that helps keep your rear rail uncluttered, without reducing targeting capability. This feature is especially noticeable on super-short PDW weapons that require precious rail real estate for accessories such as lights and lasers. The ghost ring style sight lines up with all standard-height front sights.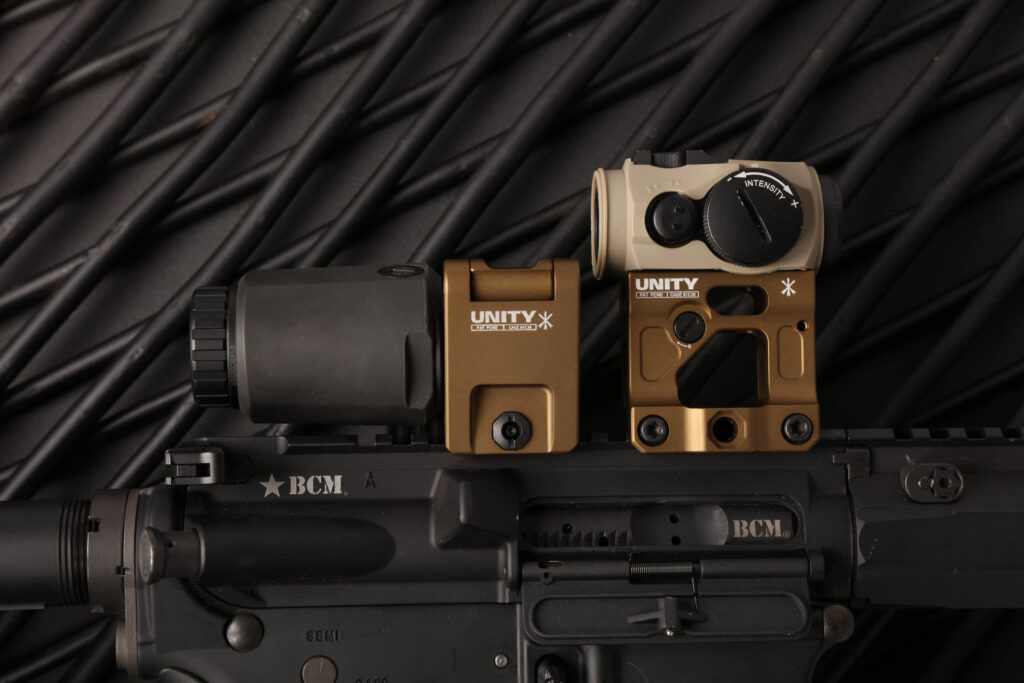 Weighing a little over three ounces, we found the FAST Micro Mount does exactly what it was made to do. It's a dependable, high-position mount that's equipped with a thoughtfully placed, built-in iron sight. The rear sight sits in an unobtrusive place at the center of the mount that won't get snagged.
For those who prefer holosights such as EOTech's EXPS and Vortex UH-1 or red dots such as Leupold's LCO, Unity also makes a FAST Riser that brings "lower 1/3" Picatinny-mounted optics to a higher, 2.26-inch optical center. We found out that the FAST Riser will support "absolute co-witness" optics such as EOTech XPS and SIG Sauer Romeo8H as well, but compatibility with the FAST FTC Magnifier Mount will be limited. We'll introduce that mount in a moment.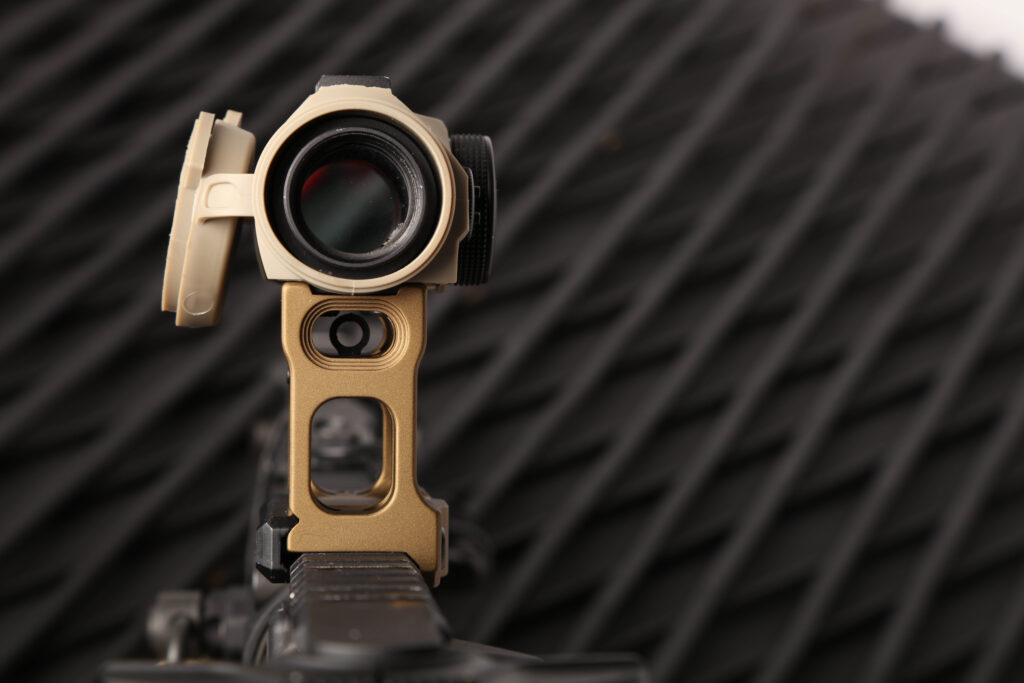 Identical to the FAST Micro Mount, our time spent with the FAST Riser was equally satisfying. We tried the riser with an EOTech EXPS and observed that the lock-up between the optic and the riser was solid. The heads-up positioning takes a little getting used to for those accustomed to ducking behind the optic, but it was more comfortable and caused less strain on our neck and shoulders.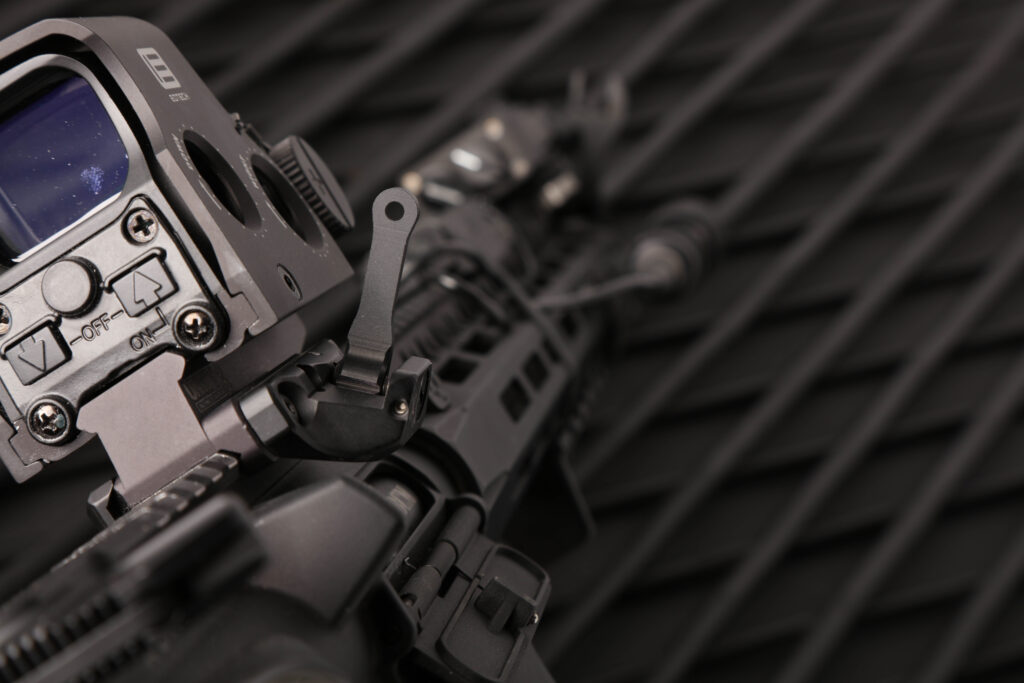 Unlike the Micro Mount, an iron sight does not come standard, but one is available as an option. As you see in the accompanying pictures, our sample FAST Riser was equipped with the Flip-Up Offset Backup Rear Iron Sight module. The flip-up offset sight requires no buttons to operate and provides fast optic-to-iron sight transition if needed. Just flip the sight up or down as needed. The Offset Rear Iron Sight Module is compatible with offset-style front sights by companies such as Magpul, Dueck Defense, Midwest Industries, and Knight's Armament Company. Both optic mounts are configured for direct hard-mount to Picatinny rails. An optional quick-detach American Defense Manufacturing (ADM) throw lever is available as an add-on.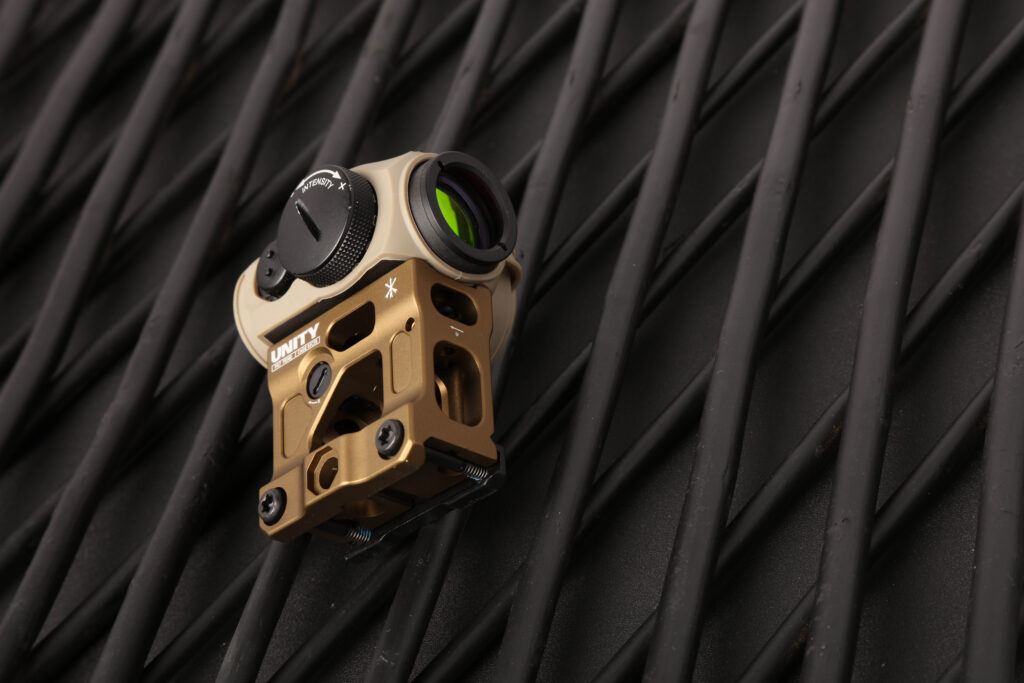 The final item we looked at might be the most interesting of the collection. Unity's FAST FTC Aimpoint Mag Mount features the first-ever Flip-To-Center (FTC) mechanism, which allows an Aimpoint magnifier to be completely stowed within the footprint of the weapon's receiver while not obstructing the optic's sight picture or the shooter's peripheral vision. Unlike most other magnifier mounts that flip to the side, the extra height of the FAST system allows the magnifier to be pushed down toward the weapon's top rail and out of the way when not in use. No more snag hazard when the magnifier isn't deployed. The FTC function is truly innovative and completely solves the problems posed by flip-to-side magnifier mounts.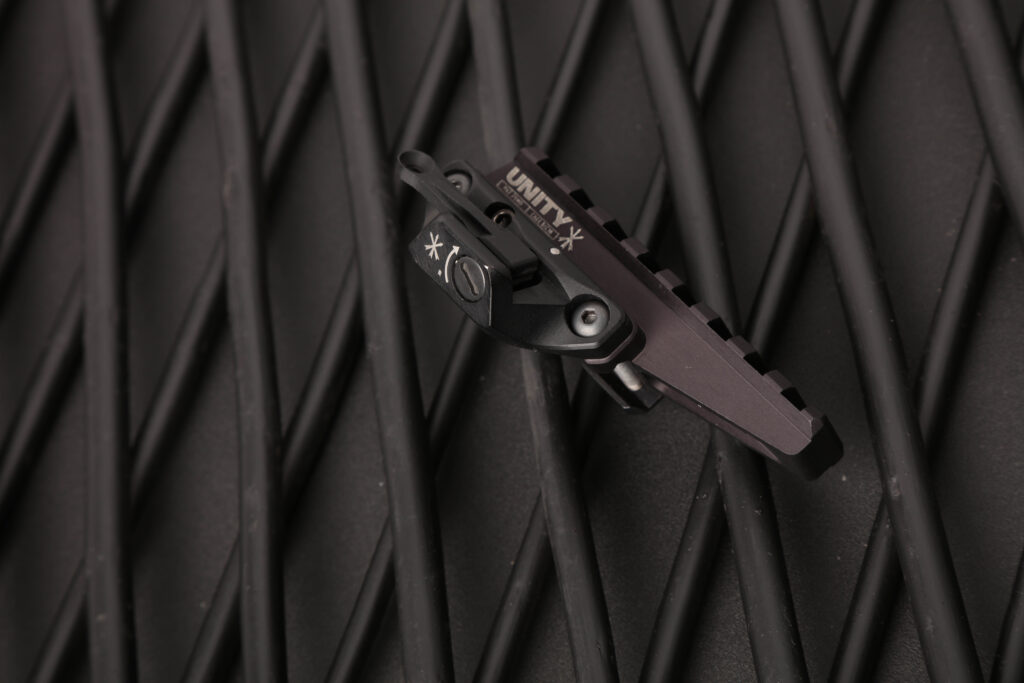 Use of the FTC mount is operated by what Unity Tactical calls a force-to-overcome mechanism. This means that you simply push it down when you need to stow the magnifier or pull it up when you need to use it. There are no buttons to slow you down. If you want to remove the magnifier altogether, that's not a problem either. The magnifier mount comes outfitted with an ADM QD Auto-Lock Lever for quick detachment. The FAST FTC Aimpoint Mag Mount is designed to take Aimpoint's 3XMag-1 and 3X-C magnifiers and is also compatible with some other 30mm magnifiers. Unity Tactical tells us that an EOTech G33 FAST FTC Magnifier Mount is in the works and will be available soon.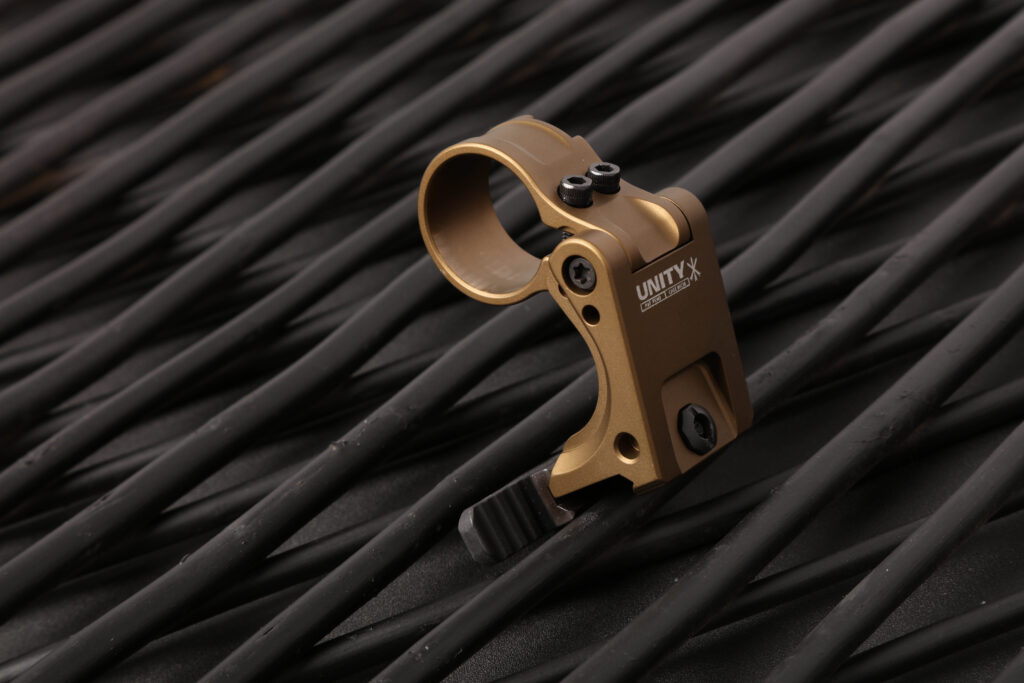 The design innovations and build quality incorporated into the FAST Mount series are what we've come to expect from Unity Tactical. If you require the flexibility of a heads-up shooting style, dictated either by your gear setup or shooting preference, we've found that the Unity Tactical FAST Mount series allows you to do it and do it very well.
Text by Martin Anders and images by Michael Grey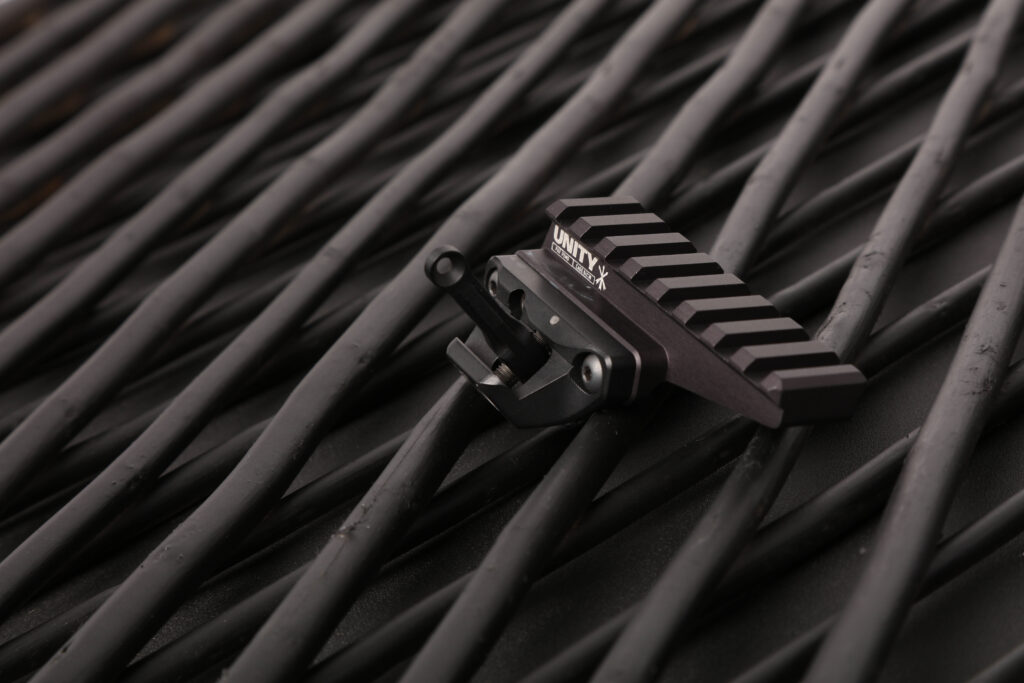 Unity Tactical
FAST Micro Mount
$169
FAST FTC Aimpoint Mag Mount
$198
FAST Riser
$88