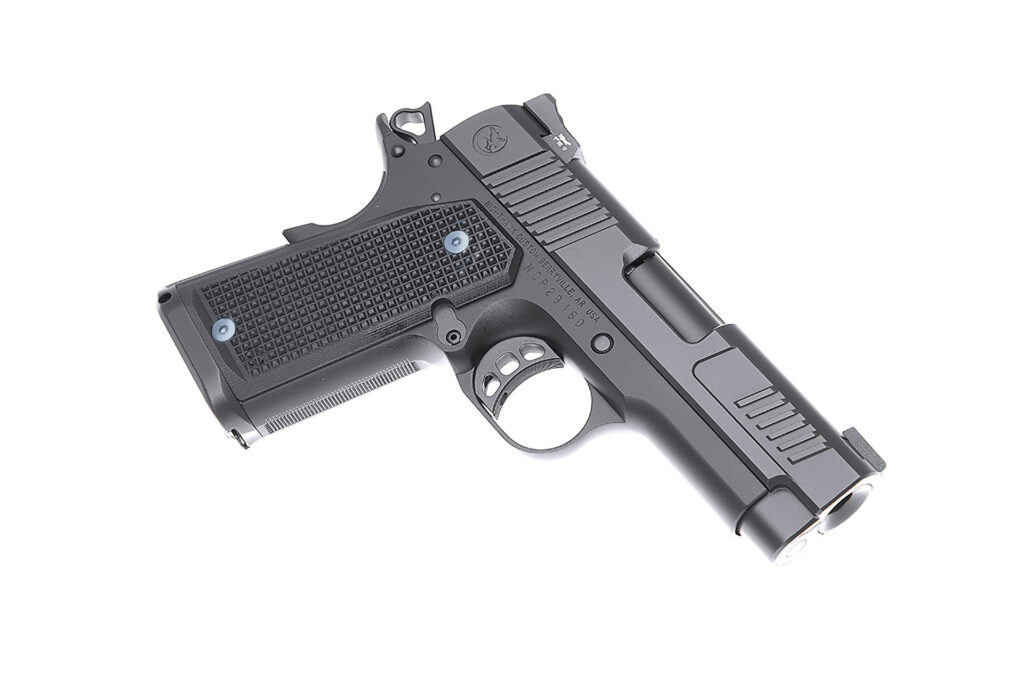 It's no secret that Nighthawk Custom crafts some of the finest 1911 pistols in the world, so the Counselor is in good company. It's a 3.5-inch-barreled Officer Model built around a shortened, lightweight aluminum frame with aluminum MSH and grip safety. It features a new bobbed-concealment beavertail and hammer designed specifically for concealed carry. It also features Nighthawk's patent-pending Flush-Fit magwell, which allows the Counselor to maintain an officer frame's overall length with magwell included. A high undercut trigger guard accommodates most hand sizes and the G10 grip panels were engineered in concert with Railscales to be the thinnest available.
Caliber: 9mm
Frame: Officer, aluminum
Slide: Anodized stainless steel
Barrel: 3.5 in.
Length:7.01 in.
Height: 5.12 in.
Weight: 27.9 oz.
$3,799
nighthawkcustom.com