Trail Seeker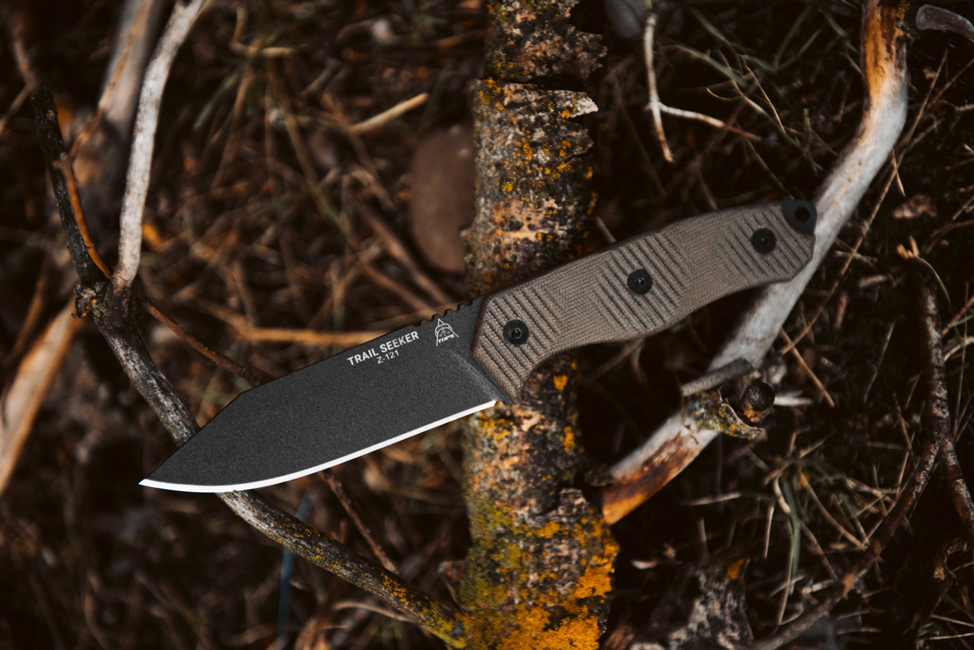 The Trail Seeker is the product of TOPS' latest internal employee contest to produce a new production design. Luis Murillo, Kydex manager at the company, was selected as the contest winner and this blade is the culmination of his vision. His inspiration was simple: give it a comfortable handle with an integrated hand guard design and generous swell, along with a simple and effective blade design with a pointed tip. The knife includes a Kydex sheath designed to allow you to wear it on your hip comfortably all day, every day.
Overall length: 9.38 in.
Blade length: 4.5 in.
Blade steel: 1095 RC 56-58

Blade finish: Black Traction Coating
Handle material: Green canvas Micarta
Weight: 8.9 oz.
MSRP: $180