Limited production
Carbon fiber inlay
G10 scales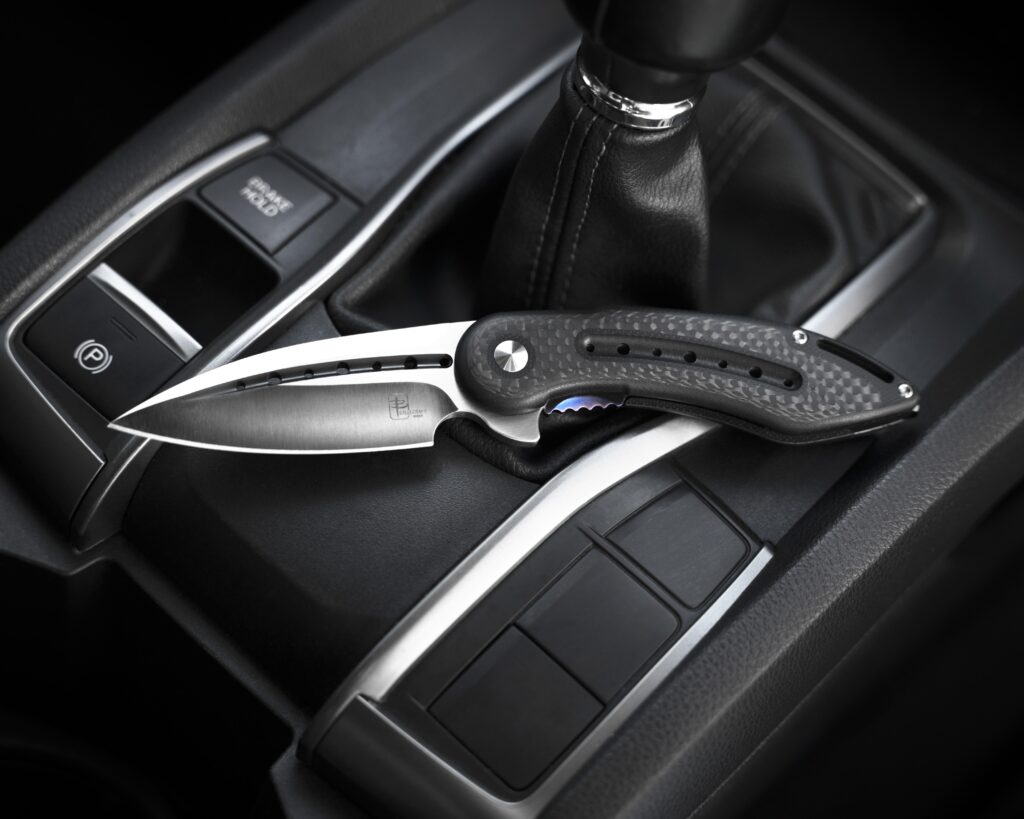 Based in Petaluma, California, Begg Knives consists of a highly skilled group of craftsmen who specialize in creating limited runs of knives that combine exotic materials, modern alloys, and precise machining into one-of-a-kind, pocket-carry works of art.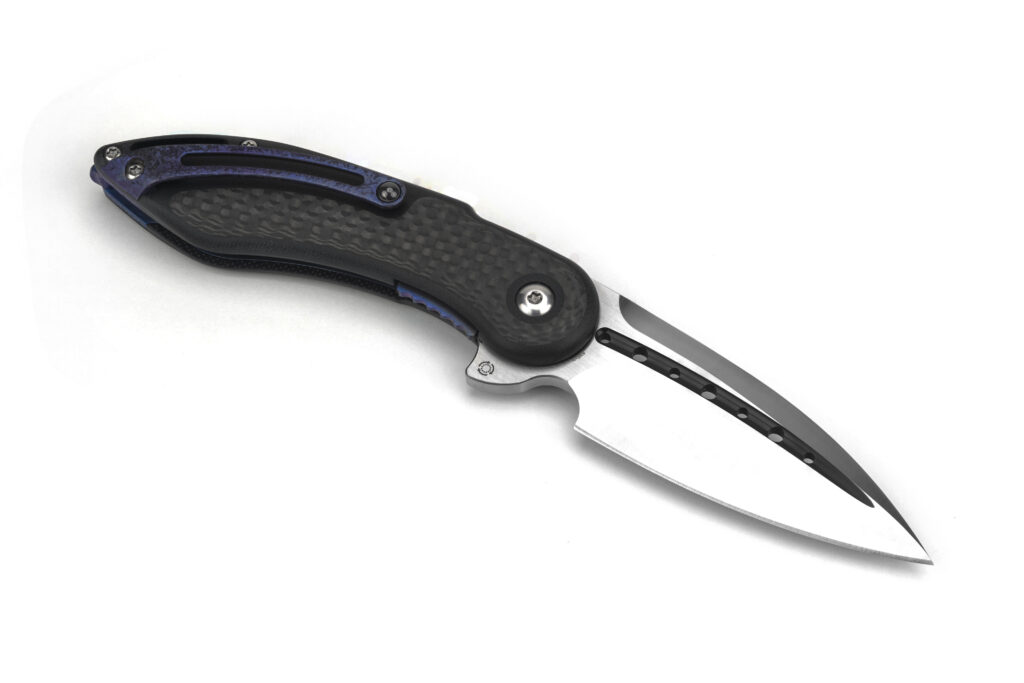 One look at their knives and we'd think you'd agree that the company indeed produces custom pieces that could be considered more pieces of art than merely utilitarian tools. Begg Knives' Steelcraft series is their "production" line of knives and is produced by another fine knifemaking outfit, Reate Knives. These Steelcraft series blades are labeled as production knives, but the attention to detail and fitment of components are on par with knives of some other custom makers.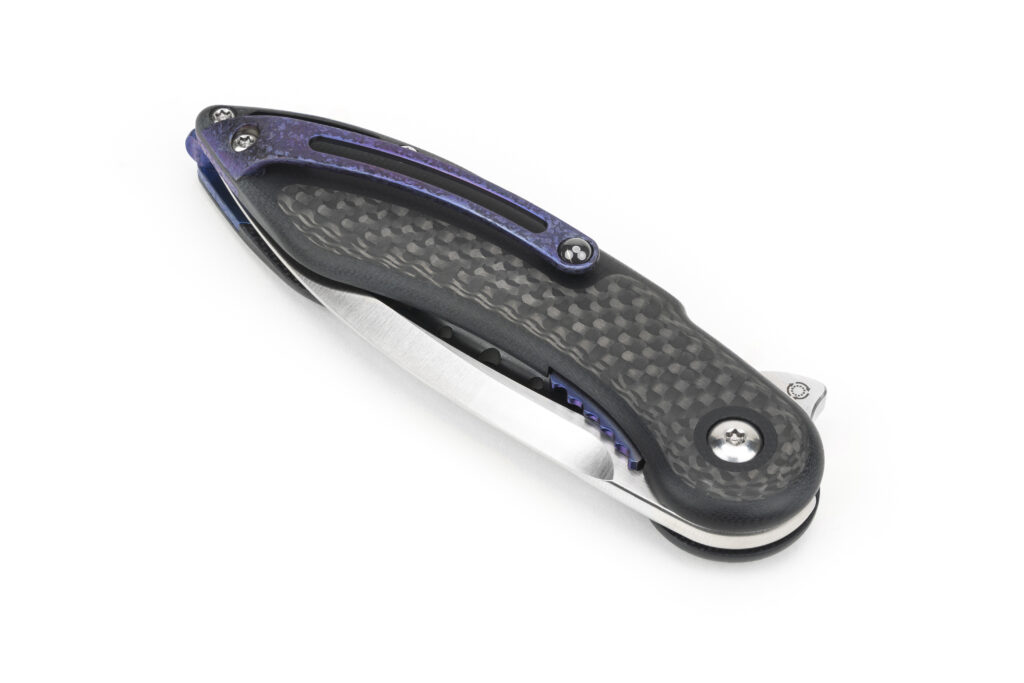 The model featured here belongs to knife collector Christian Cardone. Cardone has quite the collection of one-off blades and is a devoted fan of finely crafted knives. While showing of his Begg Knives Steelcraft Mini Glimpse, he told us, "The level of fitment and finish in the Mini Glimpse's carbon inlay within its G10 scales is simply exquisite. With your eyes closed, you wouldn't know that there are two different materials in the scales by feel alone. It's smooth to the touch, with zero gaps or transitions between the materials. Simply amazing work."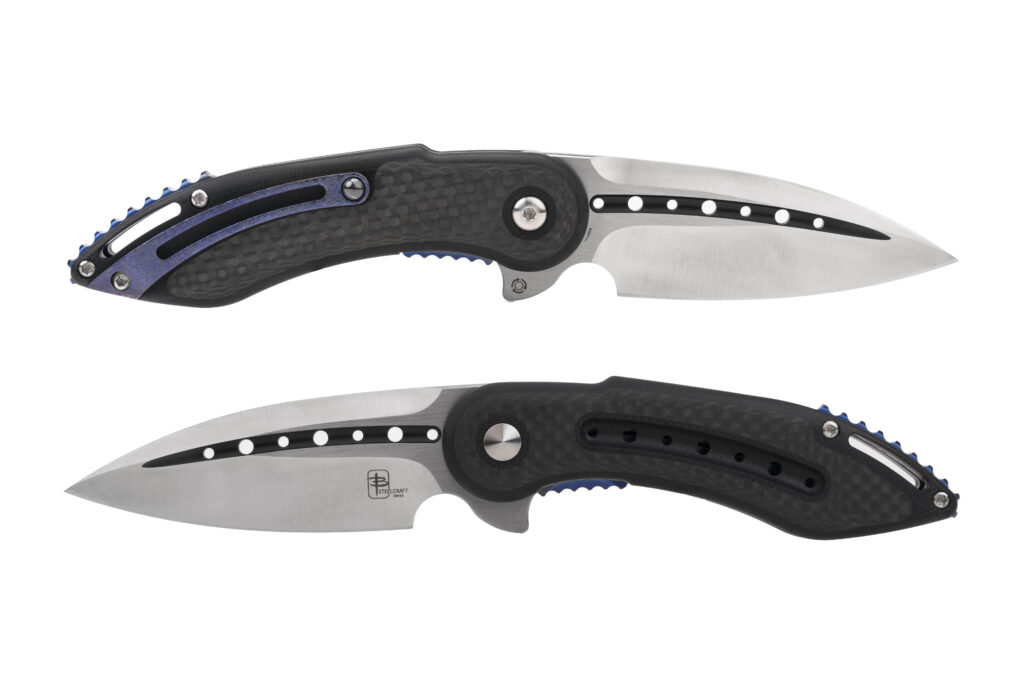 Cardone continues: "I chose to outfit my knife with Begg's optional Jewel Ice finish on the pocket clip and liners. The rich finish gives a touch of sparkle and color that breaks up the knife's otherwise dark tones." For those in the know, the knife's lines and shape are instantly recognizable as a Todd Begg design. This includes the signature fuller with holes cut through the blade.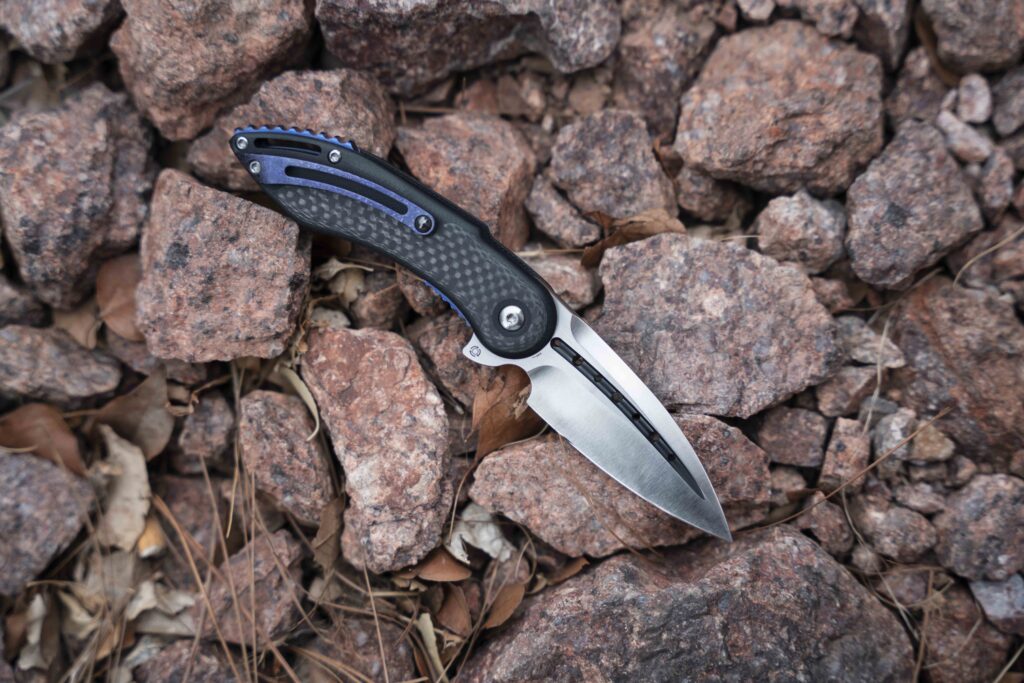 The Mini Glimpse's curved handle and blade makes it very comfortable to hold in the hand and provides additional leverage toward the material being cut. The knife's hollow-ground blade is very thin behind the cutting edge, which also promotes efficient cutting and slicing. "The design and aesthetics can be polarizing but ergonomically, this tool is made to cut and slice," Cardone further points out.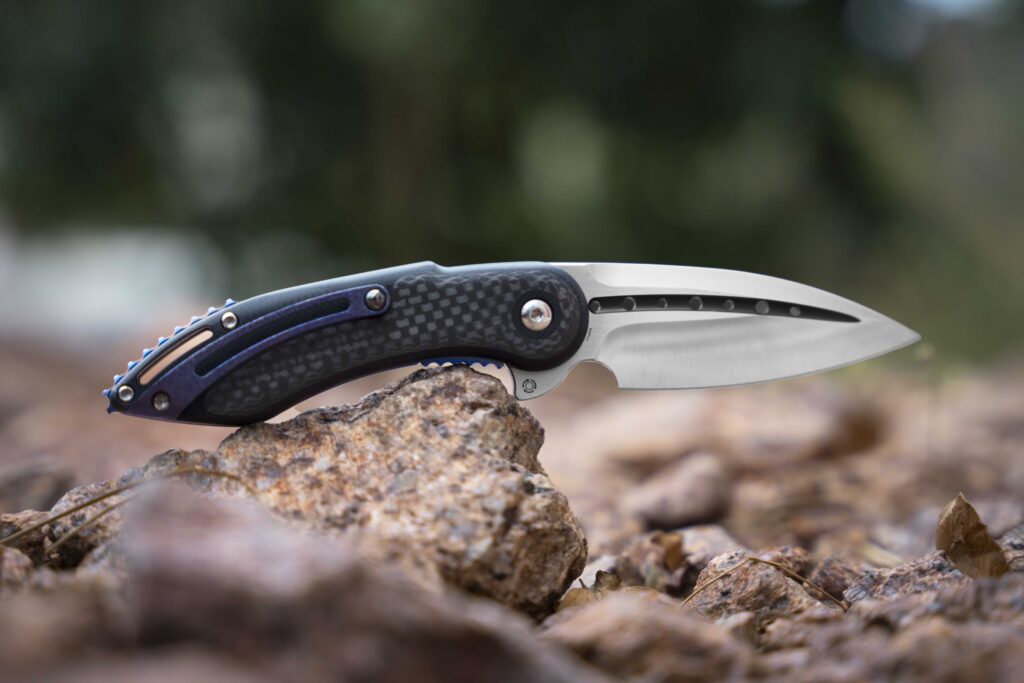 It's certainly a beautiful piece. We'd agree that this knife—and we're sure Begg Knives' other blades—are in fact handcrafted works of ar. A quick look at the company's website shows that all of their EDC knives are sold out at the time of this article's writing, indicating just how sought-after their blades are. If you want one, be on the lookout for their latest releases. If you do happen to find one in stock, you may want to snap it up while you can. Text by Chris Lee and Images by Carlo Cabrejos 
Begg Knives

Steelcraft Mini Glimpse G10 frame w/carbon inlay
Optional Upgrade: Jewel Ice backspacer/pocket clip (blue anodized)
Specs

Overall Length: 7.25 in.
Closed Length: 4.25 in.
Blade Length: 3 in.
Blade Material: CPM S35VN
Handle Material: Black G10
Locking Mechanism: Frame Lock
Pocket Clip: 3D machined tip-up, right hand
Weight: 3.25 oz.
MSRP: $385
URL: beggknives.com
Owner: Christian Cardone