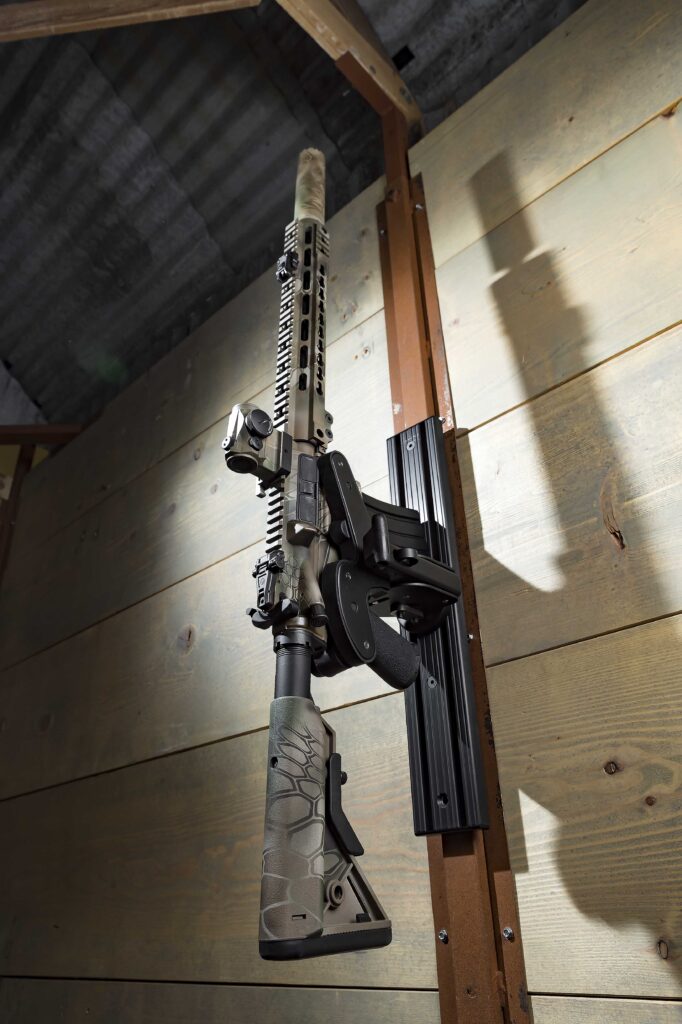 Whether we're talking about a truck, car, SUV, motorcycle, ATV, or even a watercraft—any vehicle, really—figuring out a secure and easy-to-use firearm storage solution for it can sometimes be a challenge.
If you're a hunter or a law enforcement officer, you may require a fast-action mount that will allow you to grab your rifle at a moment's notice. Even if you're neither of those two, all firearm owners can use a mount that will keep their weapons safe from theft and unauthorized use. Different types of vehicles and differing operator needs present a variety of parameters, and there isn't just one system that addresses them all. Or is there?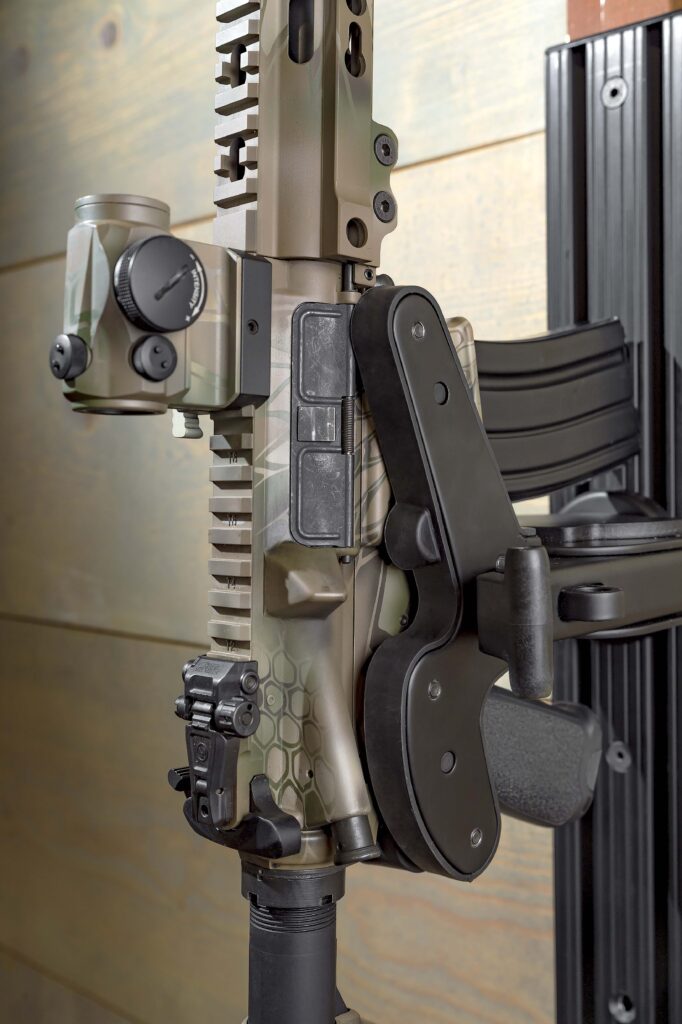 Blac-Rac Weapon Retention Systems was created in 2004 in response to law enforcement professionals who wanted a better way to secure and quickly deploy their firearms to and from their vehicles. The model 1070 mount is designed for modern tactical weapons and provides reliable security that adjusts to nearly all weapon types. The 1070 can be mounted using an array of methods to virtually any vehicle type thanks to the company's robust mount selection.
On one recent outing we had the opportunity to test a 1070 and found that it was as easy to use and secure as they claim. Its materials and build quality are solid, so it's not surprising that it's such a robust mount. Until recently, Blac-Rac mounting systems were only offered to the military and law enforcement. In fact, Blac-Rac claims more than 70,000 units currently serve all U.S. military branches, in addition to government agencies such as Border Patrol, Homeland Security, U.S. Customs, and others, as well as military and law enforcement agencies in numerous foreign countries. For us civilians to be able to own and use a proven system such as the 1070 is fortunate.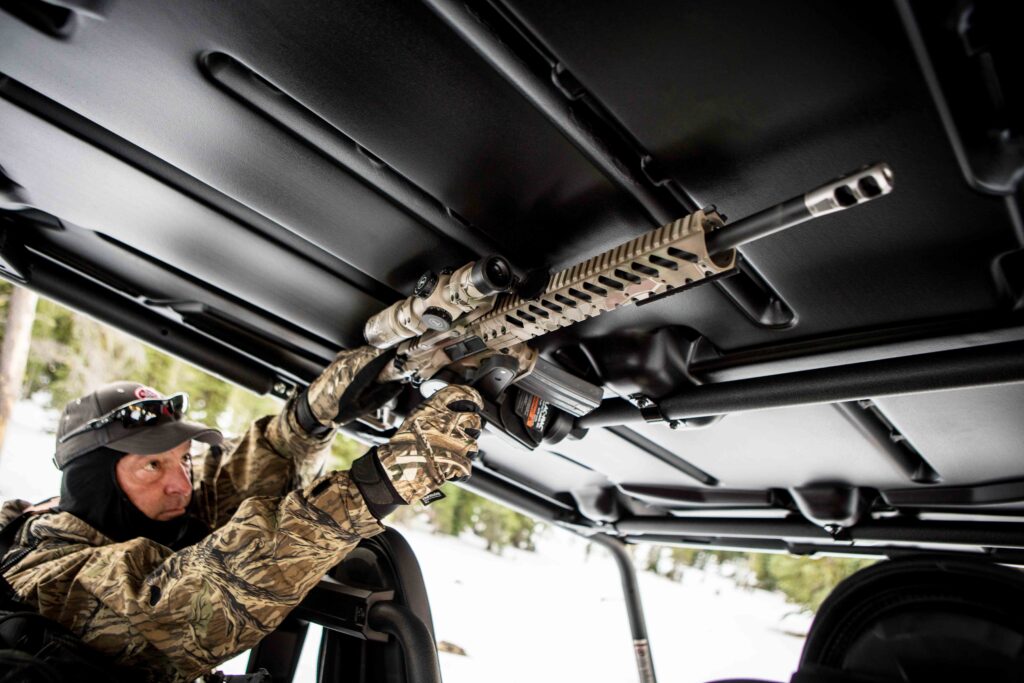 Blac-Rac's decision to open up sales of the 1070 to those outside military and law enforcement circles was based on a review of statistics that showed the number of firearms stolen each year from private American citizens was unacceptable. It was then that the company made the strategic decision to enable the public to achieve the same level of theft protection as the official organizations.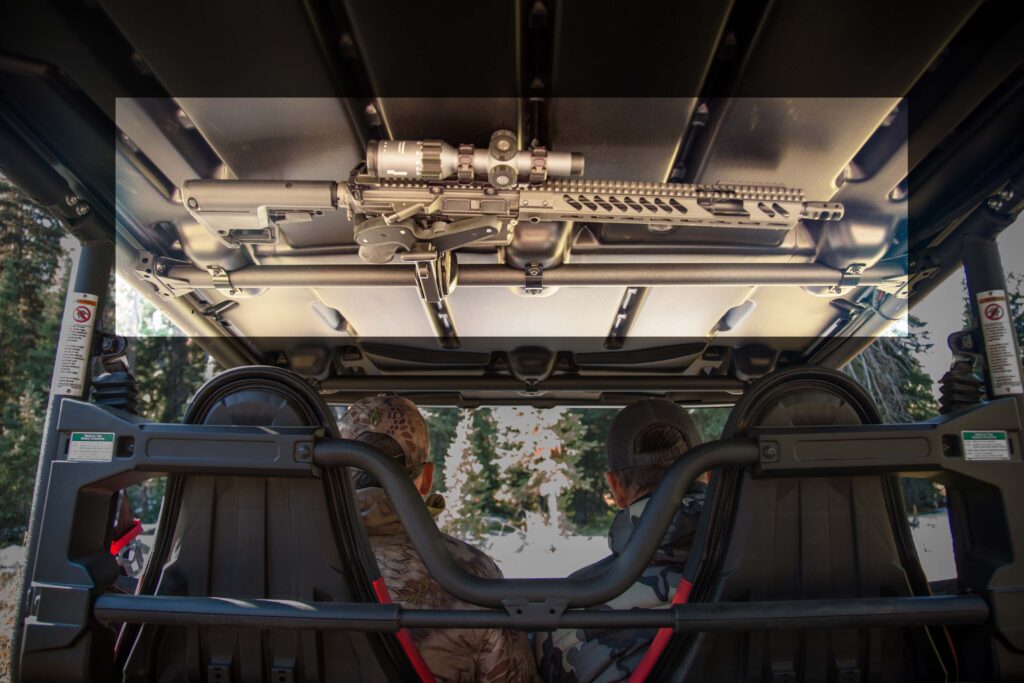 Our decked-out AR-15 was quick to secure and deploy without issue. We like the fact that the flexible design of the all-steel, powdercoated 1070 accommodates fully accessorized weapons. There is no need to remove optics or magazines when your rifle is stowed and locked into place. AR owners will be glad to know that the 1070 is designed to restrict access to takedown pins, trigger groups, and magazine releases. For further peace of mind, the 1070 also features vibration-damping padded grip plates to prevent movement or marring to a gun's finish.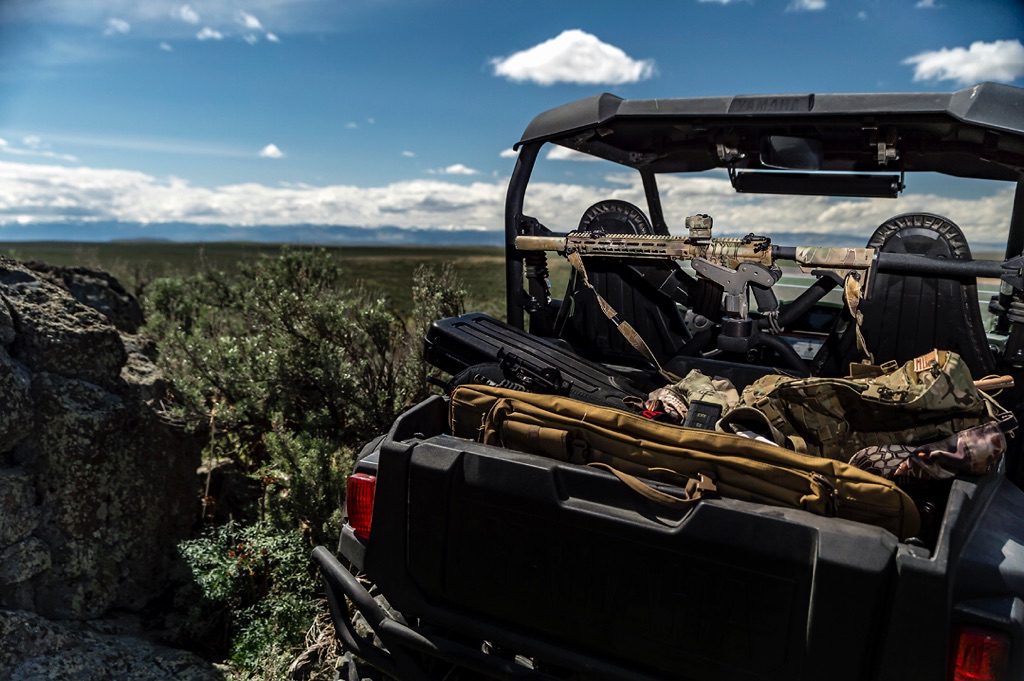 The original model 1070 that we used comes with an integral steel hasp that allowed us to use our own lock. Mounting and dismounting our rifle was as simple as pulling a handle that allows the lock to swing open horizontally. There's also a 1070 model that includes an integrated lock. Other construction options include a lightweight aluminum-bodied version, as well as one that's outfitted with stainless hardware for marine and outdoor applications.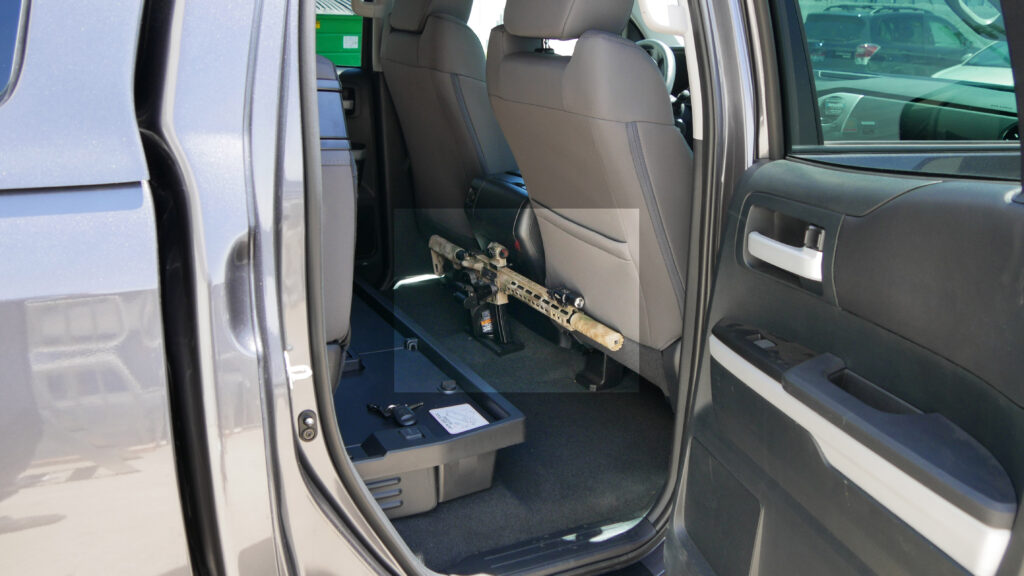 Blac-Rac owner Kevin Pintar engineered, tested, and manufactured the first Blac-Rac model 1070 units in 2004. Shortly following Pintar's creation of the first few, Tom Torres joined in to assist and further develop the product. After years of refinement and constant testing, the Blac-Rac 1070 is able to secure just about every type of firearm, including tactical rifles, pistols, shotguns, bolt-action rifles, and others. The first units were manufactured in Boise, Idaho, and sent to major law enforcement agencies in Washington State, Colorado, and California. Today, all 1070s are still manufactured in the USA and carry a lifetime guarantee.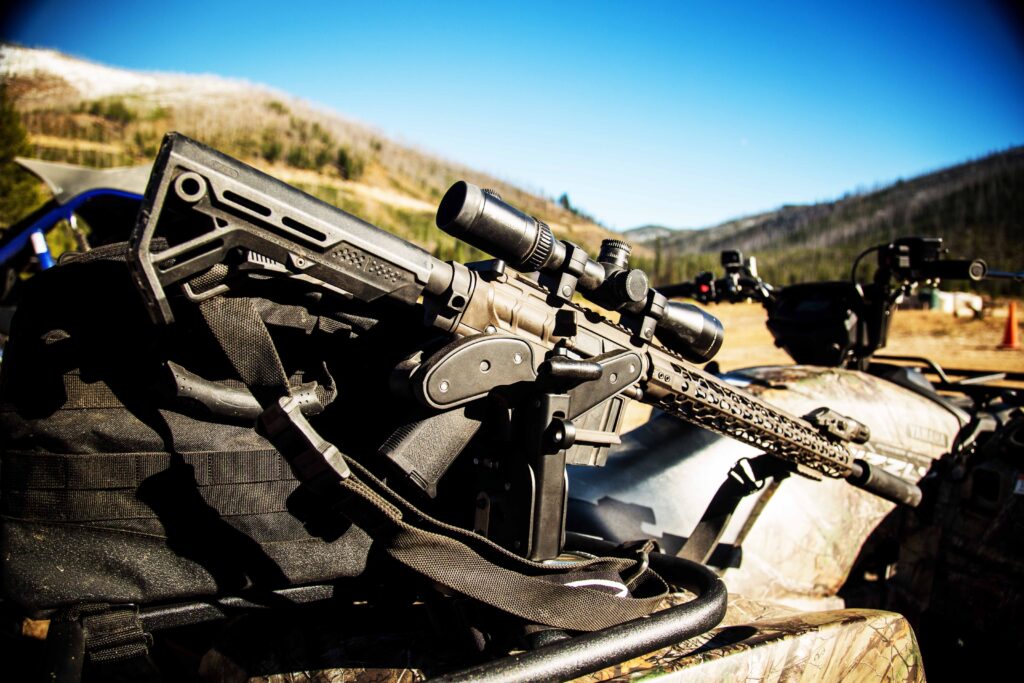 Additionally, the Blac-Rac system is not now just limited to vehicle use, since the company also offers T-mounts and freestanding mounts that allow for the 1070 to be mounted to a wall or floor inside a building. The Blac-Rac 1070 mounting system's many uses, its overall ease of use, and the security it provides make it the go-to mount for your secure, quickly deployable firearm storage needs. Considering that the price recently dropped from $399 to $249, which includes an integrated military-grade lock, it's also a great deal.  Text by Mark Han and images courtesy of Blac-Rac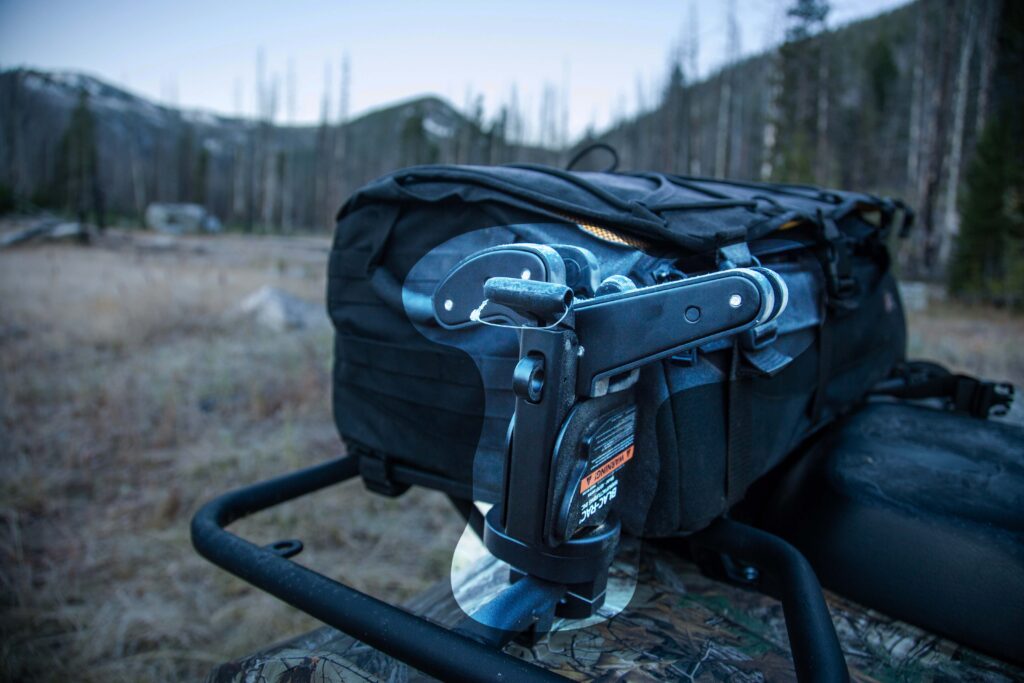 Blac-Rac 1070
MSRP: $219
$249 w/military-grade lock
blac-rac.com