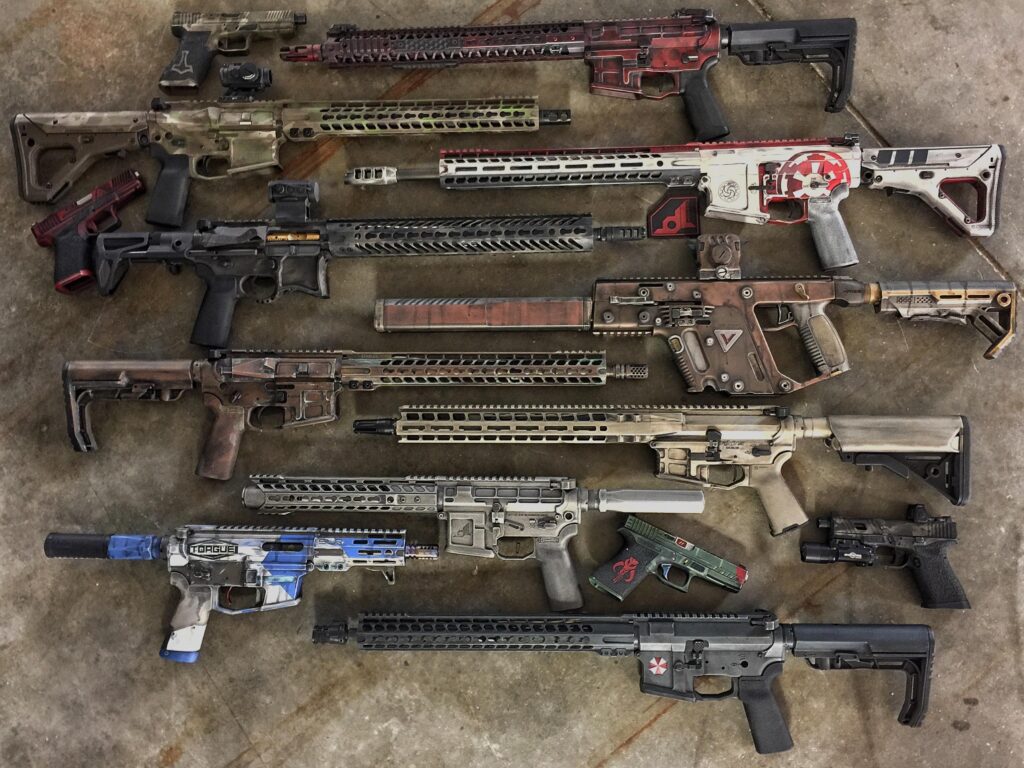 Whether you're swiping around on Instagram or walking the halls at SHOT Show, you'll notice that over the last few years creative custom coating has exploded in popularity throughout the firearms industry. You can't open up IG now without seeing a gun finished in a battle-worn look or made to look like a futuristic blaster.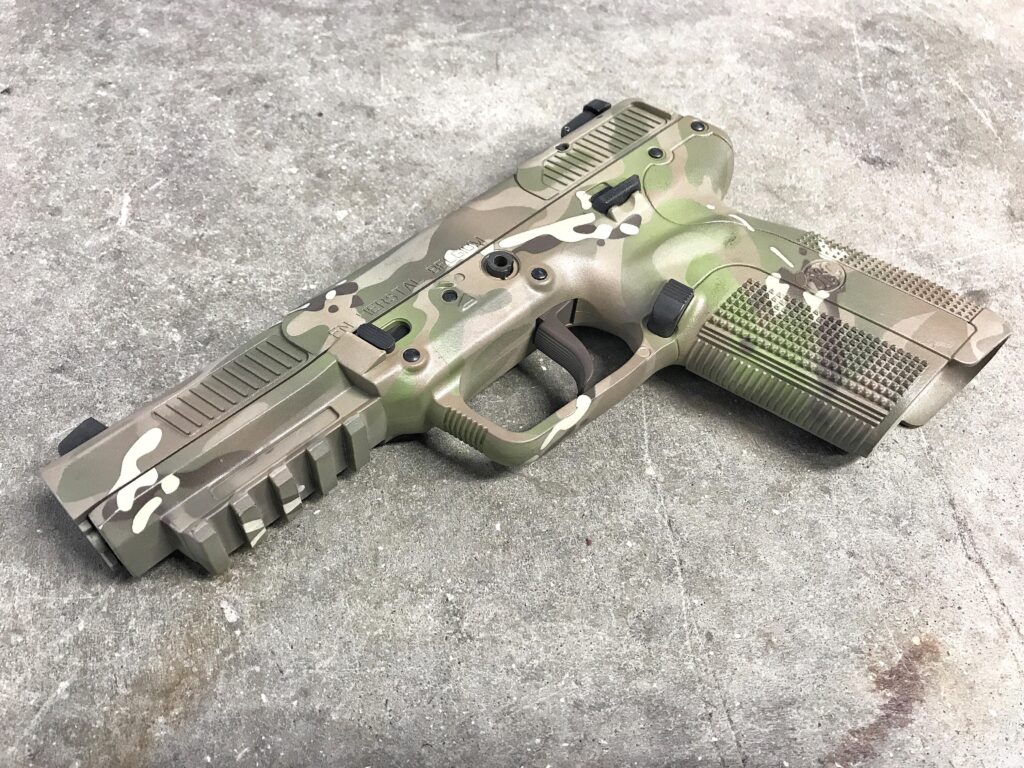 It wasn't long ago that die-hard gun enthusiasts scoffed at any type of firearm finish other than monotone drab colors, camo or natural metal, synthetic or wood. The term "battle-worn" was something ridiculed. This is no longer the case, and we're glad for it. We enjoy seeing all the great things that artists and craftsmen can come up with. In fact, the battle-worn look is now tame compared to all the colorful and creative coating schemes that are out there now.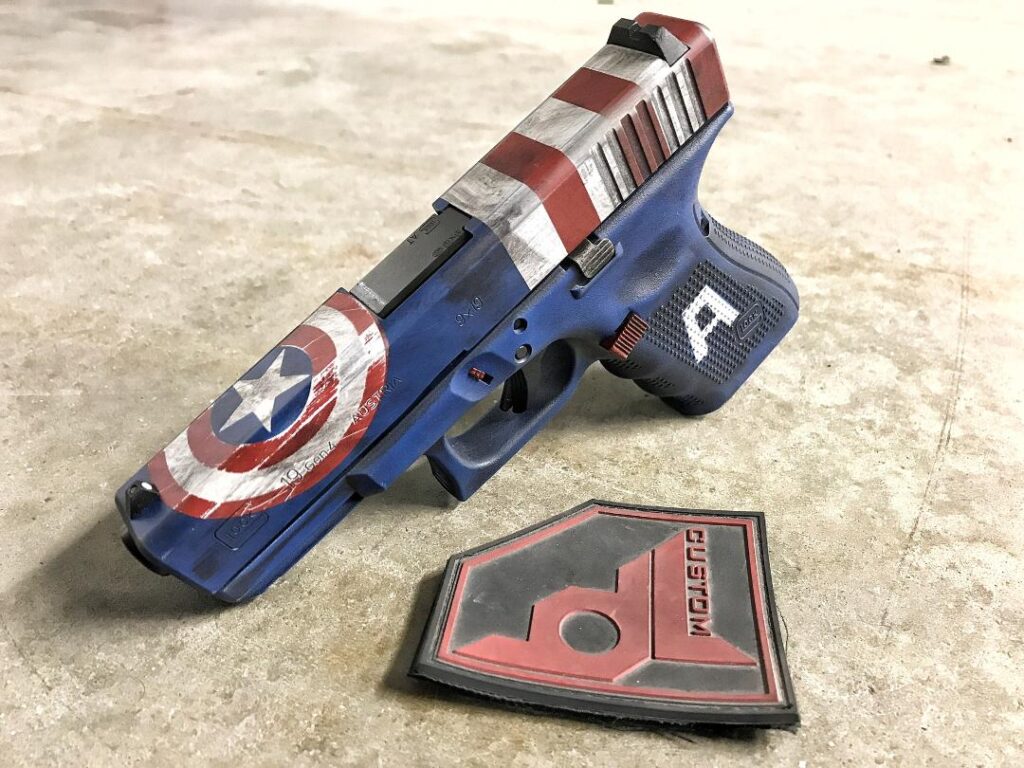 At the forefront of this movement is Michael Sigouin, but you might be more familiar with his company's name: Blowndeadline Customs. The company got its start producing some of the most eye-catching coatings years prior to the current renaissance of creative coating that we're currently in. Sigouin prides himself on having the creative intuition to translate your ideas into reality. Whether it's custom camouflage for hunting or a crazy theme build based on your favorite superhero or video game, Blowndeadline can create it or has probably done an iteration of it already.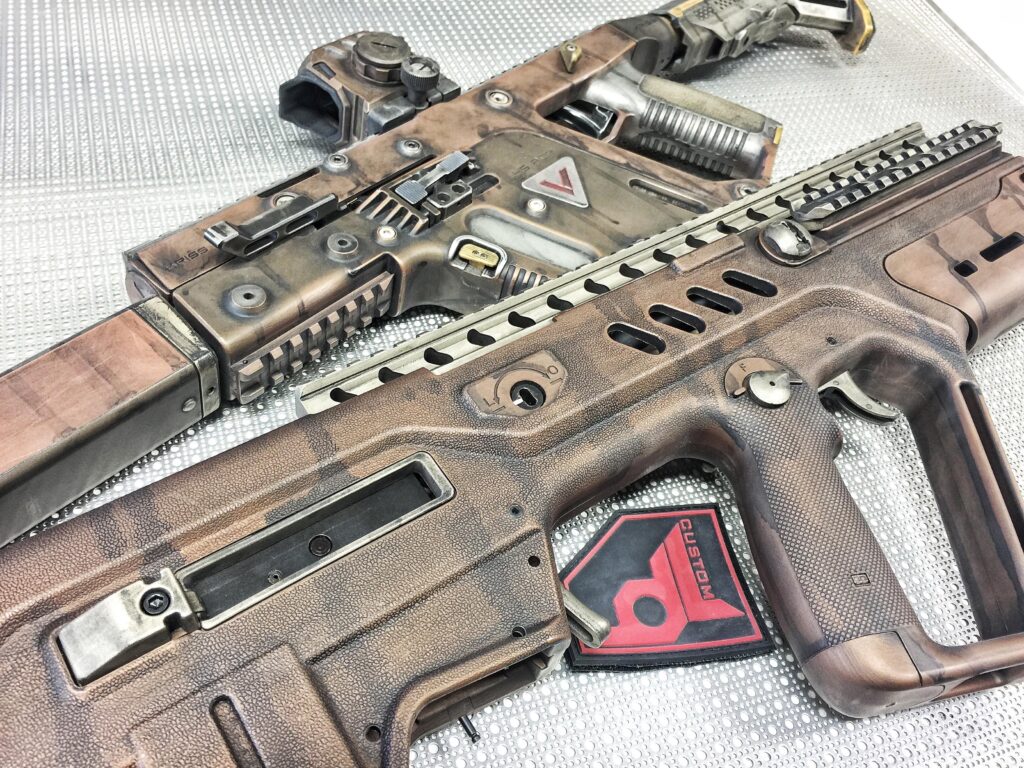 We spoke to Sigouin about how he got started, what challenges he's faced and what he's up to now. His is a tale of creativity, perseverance and hard work. Let's hear about it in his own words…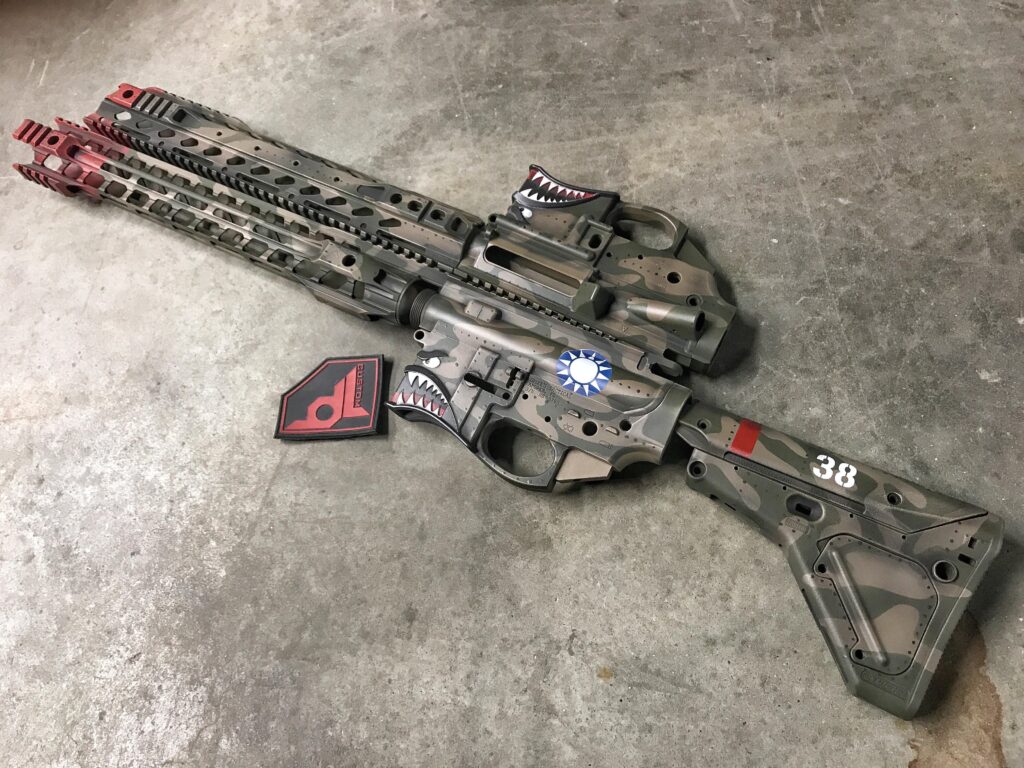 "Blowndeadline was born out of a little bit of luck and a lot of hard work. It started with me experimenting in my garage refinishing a few personal firearms with Cerakote. After I painted a few solid-color pistols, the artist side of me was curious to see if I could use Cerakote as a medium to do something more creative.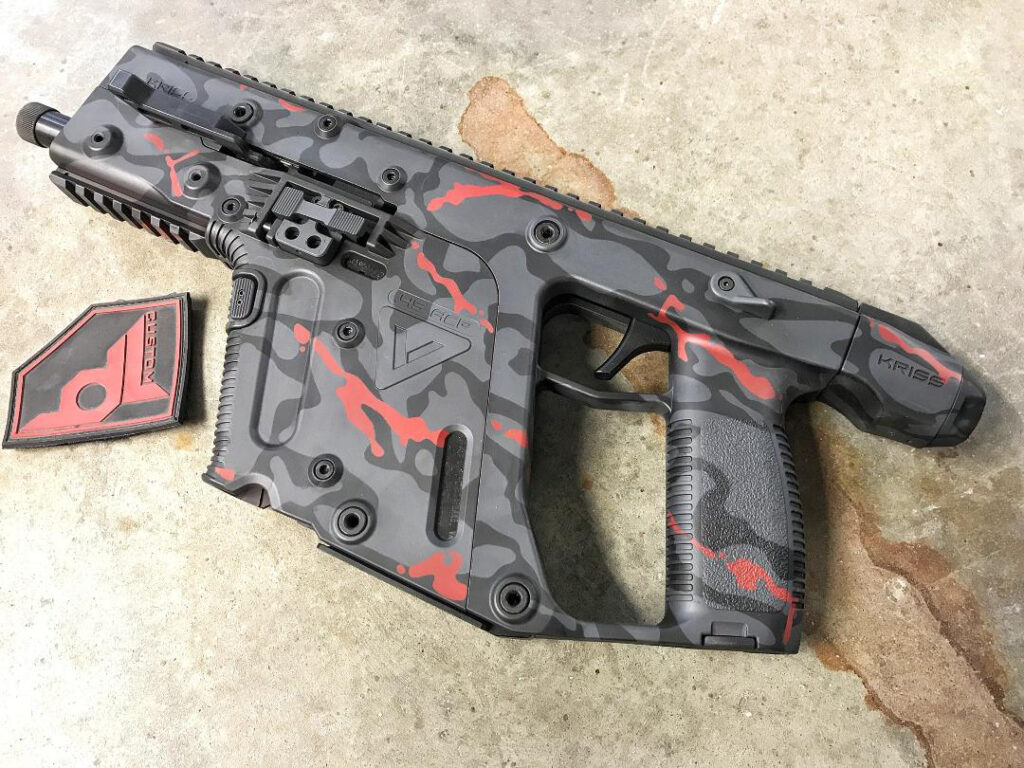 "I wanted to do something different than your run-of-the-mill OD green and FDE. To that end, I decided to replicate Boba Fett's blaster. The only problem being the bounty hunter's gun was boring and unless he was holding it, it didn't shout 'Mandalorian.' [Non-nerds can go look that up.] I took that as a personal challenge to create a paint scheme that would translate into something recognizable that any Star Wars fan could look at and instantly recognize as Boba Fett-themed.
"After a few attempts and fails, I managed to create the vision I had in my mind. I posted a few pictures on Instagram and was truly surprised at the amount of interest it got. Social media was an invaluable tool that allowed me to reach a large number of people with similar interests.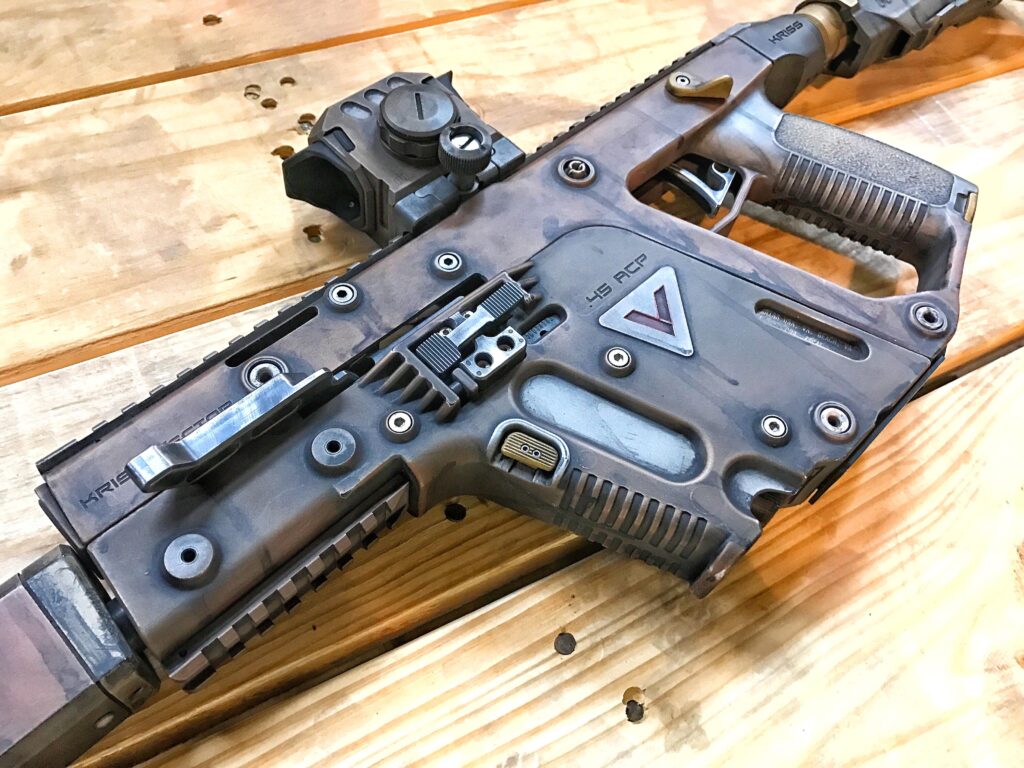 During this time period, I was laid off from the automotive industry and questioned if I should continue down that career path. I played around with the idea of starting a Cerakote business but was unsure if it would be sustainable or if there would be a great enough demand for my services. That doubt quickly faded when requests for me to create custom jobs started coming in.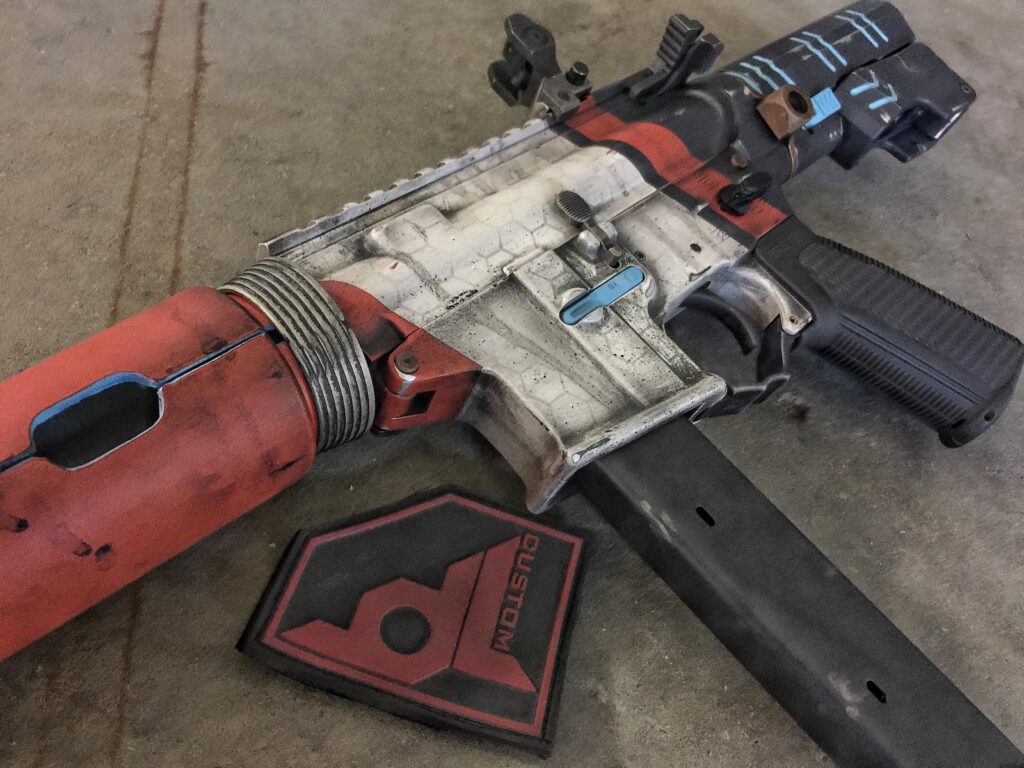 Within six months I was rethinking the validity of starting a legitimate custom Cerakote shop. It was then that my wife encouraged me to consider leasing a space and setting up shop. We decided there was no other way to find out if I could succeed unless I just went for it. I sublet a small space from a good friend who was opening a firearms shop.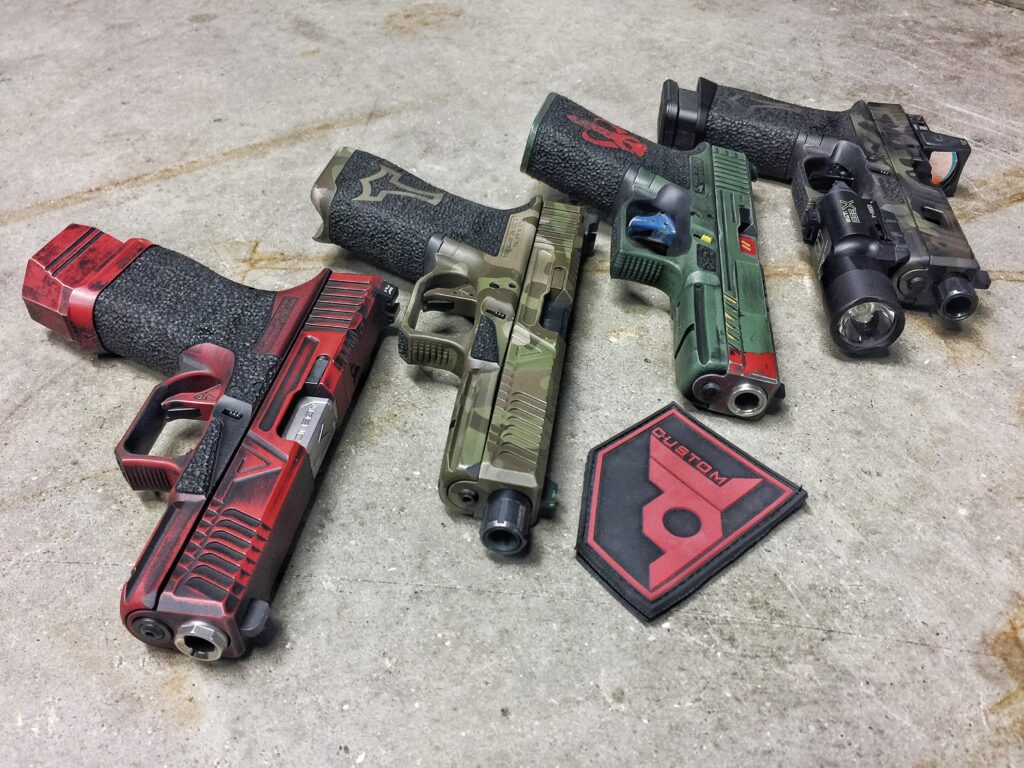 Shortly after signing the lease and purchasing equipment for the new space we had a fire in our garage, which was my headquarters until I could move into the new shop. It was an extremely stressful time and there were many moments I felt like throwing in the towel. With the support of family and friends, I refused to give up. I moved forward and put all my efforts into getting the new shop up and running. Fast forward three years—we have recently moved to a larger location. My wife is now working with me full-time along with five employees and we are continually growing.
I believe the reason Blowndeadline has been successful thus far is our ability to look at what we do from a different perspective. Cerakote is solid product that will protect your firearms from corrosion as well as the usual wear and tear. As functional as Cerakote is, its purpose is not limited to functionality only. We use it as an artistic medium to transform a firearm into something unique and personal to its owner.
Have you ever had a great idea in your head, but when you try to translate it on paper it falls short or just isn't what you envisioned? That's where I think we excel. We can take customers' ideas and collaborate with them to translate the ideas into working concepts. Along with the crazy theme builds that we have become known for, we do a lot of custom camouflage patterns for hunters that blend well with their native environments. We also have the capacity to do large-volume runs while still maintaining the custom quality we give to our individual customers.
Our customers are what keep us relevant in this industry. They continually challenge us to develop new techniques and ideas that set us apart from the rest. Blowndeadline's vision for the future is to continue pushing the limit in an industry where custom is the new black.
Words by Jerry Tsai & Michael Sigouin and images supplied by Blowndeadline.