• Customized F-150 and motorcycle
• Built as a platform to draw attention to PTSD
• Driving/riding from Washington to Virginia to support ptsdfoundation.org
The F-150 you see before you is more than just a slick looking truck built for the sake of it. It's Officer Jeff Shepard's calling card to bring awareness to first responders living with Post Traumatic Stress Disorder (PTSD). The law enforcement themed truck was built for two purposes, as a work vehicle for Shepard's company Down Range Baby and as an opportunity to draw attention to police officers who have been diagnosed with PTSD.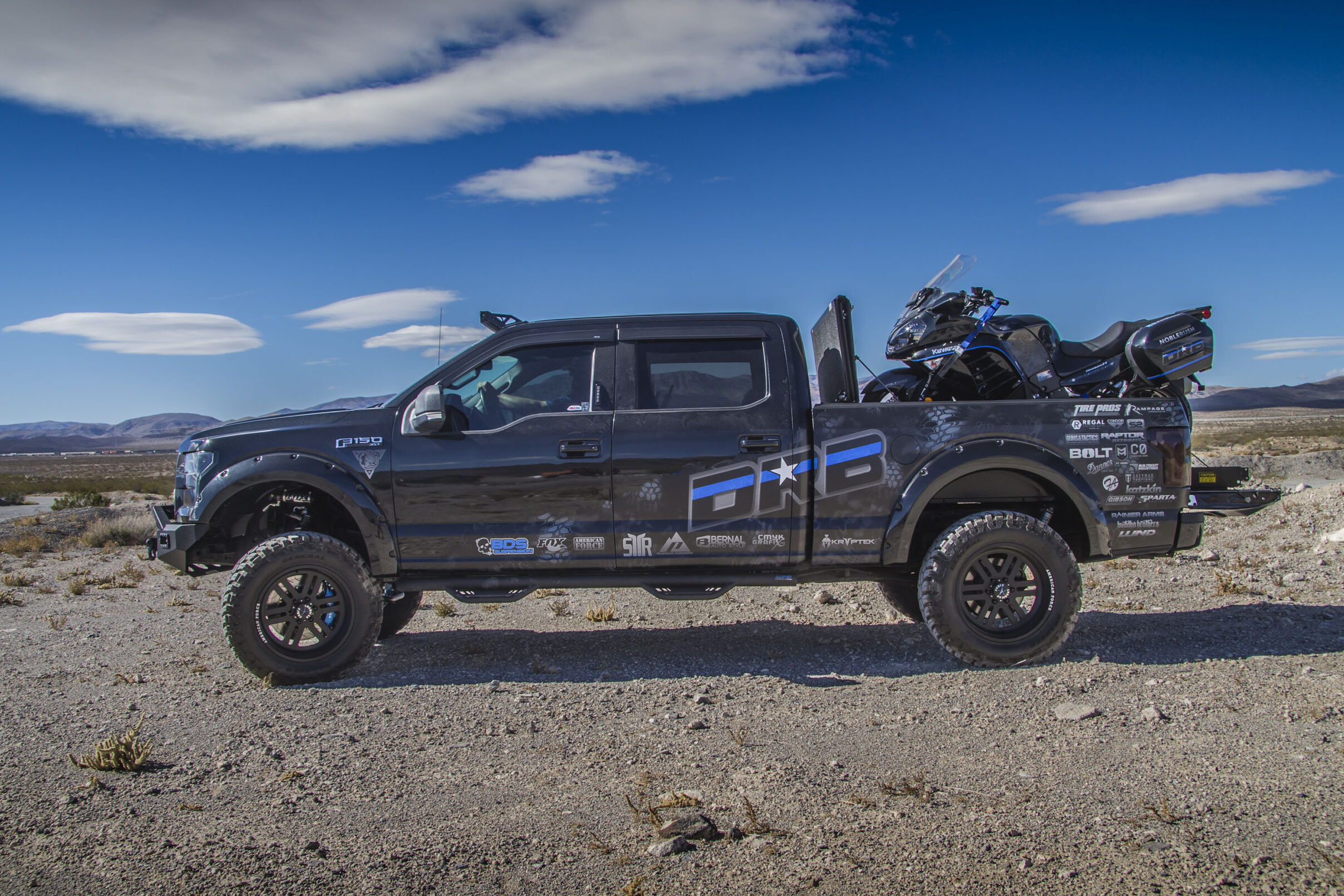 PTSD is an issue that is dear to him in part because he has first hand knowledge about its effects. "I was recently medically retired from the police department after being diagnosed with severe PTSD." Shepard continues, "I was originally diagnosed in 2012 after an ambush shooting in my patrol car."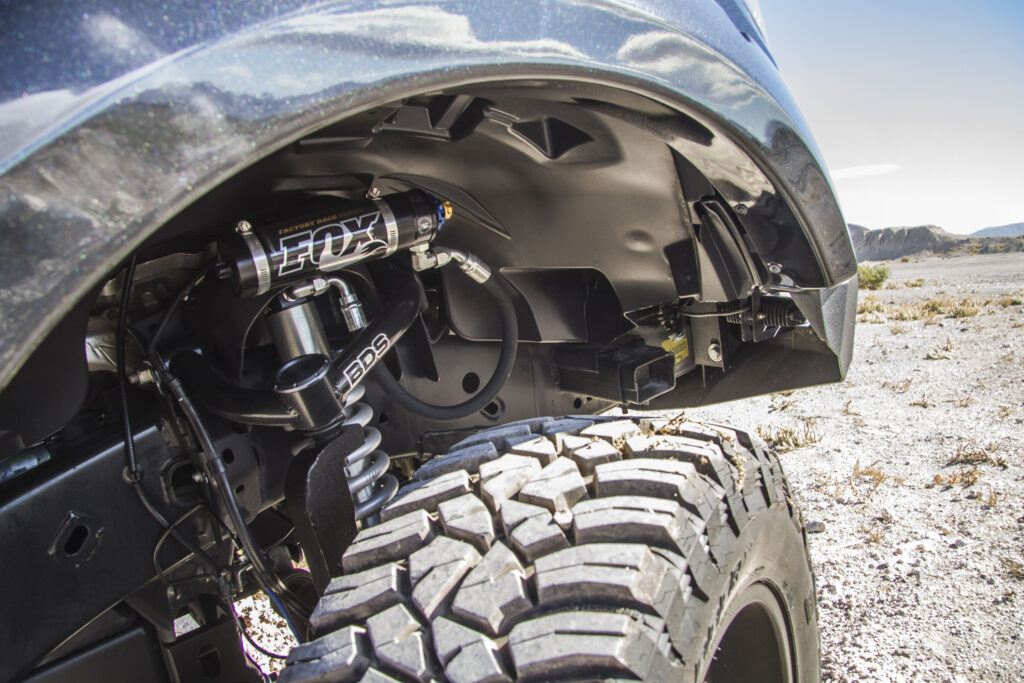 Shepard is a career first responder who worked as a firefighter for 9 years and a police officer for 10. The eventually door closed on his beloved career after he was injured at work as a motor officer. He recalls, "Losing my ability to be a first responder left me feeling empty and in fear of what the future held."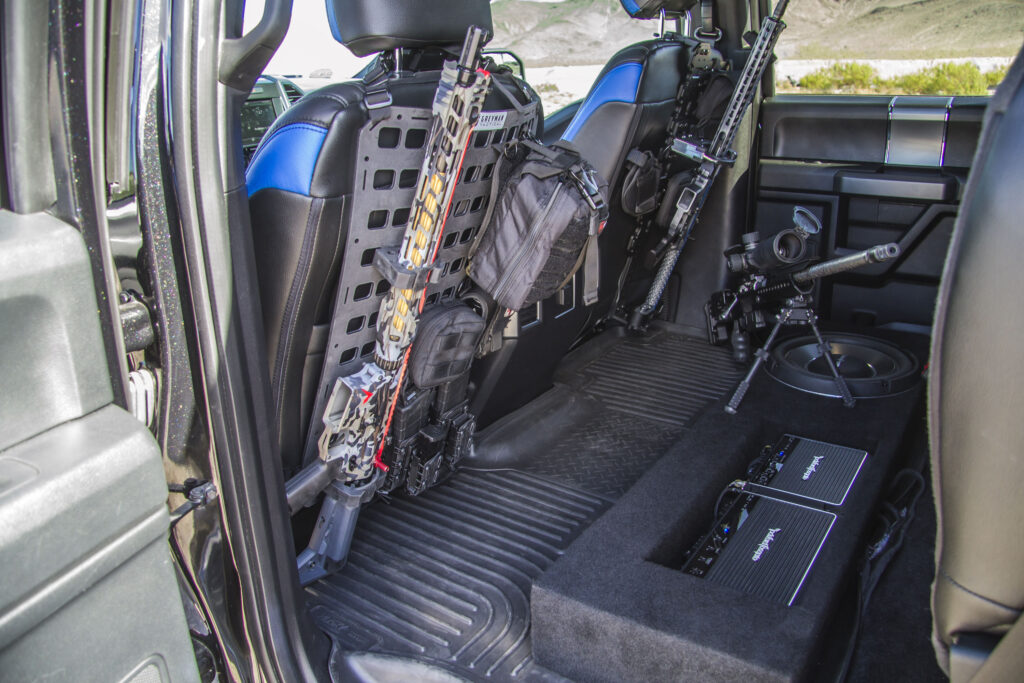 Before long, Shepard created Down Range Baby, a company that specializes in manufacturing diaper bags for dads. His products are made in a manufacturing facility that also specializes in providing the U.S. Armed Forces with tactical gear. Shepard adds, "The bags I create for new dads are tough enough to go to war with and are made in America." He points out that the company created opportunities for him to continue to participate in the firearms community. "I started meeting many other warriors and first responders struggling with PTSD. I realized it would become my job to use everything I was doing to create exposure for a cause that was close to me and extremely important. Sometimes you see a problem and realize this is my problem to help solve."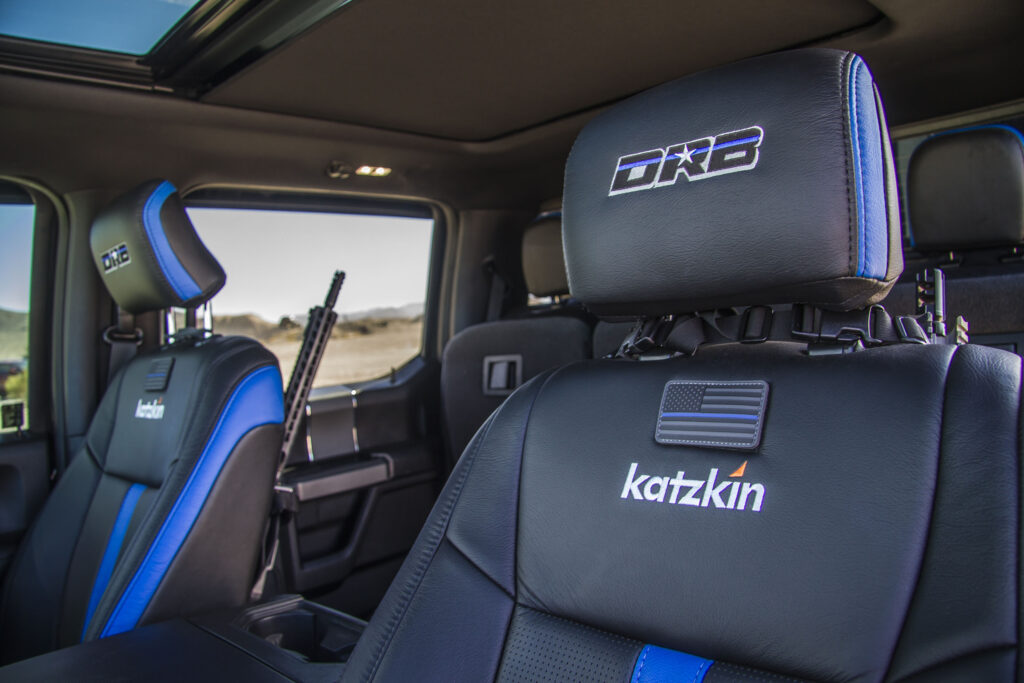 As Shepard became more immersed in the PTSD community, he wanted to create motorcycle rides to further support PTSD Awareness. The first ride he helped organized was last June 27th, 2017 on National PTSD Awareness Day. This June, he will be riding his motorcycle from Seattle, Washington to Virginia in order to bring awareness to warriors living with PTSD.
Since last year's ride, he has partnered with PTSDFoundation.org. He explains, "I was deeply impacted by Lesley Mayne, the founder of PTSDfoundation.org. Lesley has helped so many charities supporting PTSD with her foundation. I will be riding to her son Kyle Farr's grave to celebrate his life on June 27, 2018, which is National PTSD Awareness Day to thank him for his service and life. He is a hero and his sacrifice has inspired a chain of support that is saving the lives of so many military and law enforcement struggling with PTSD." The bike on which Shepard will ride, can be seen hatching a ride in the Ford pick up's bed.
The truck has subtle hints of Kryptek camo pattern in its graphic scheme as well as a custom thin blue line motif incorporated into its leather-trimmed interior. The outpouring of support for the cause came from many automotive and firearms companies, which include custom Cerekoted rifles created by Rainier Arms. About the truck, Shepard says, "We are really excited about the way our truck has been able to participate in the military and law enforcement community by bringing awareness to first responders living with Post Traumatic Stress Disorder."
We tip our hat to Shepard, Mayne and all those who work so hard for the well being of our first responders and others that suffer from PTSD. If you catch a glimpse of the Down Range Baby F-150 or motorcycle on the road, give them a friendly wave and show them support for the good work that they do.
To learn more about Down Range Baby, visit their website at downrangebaby.com. For more about Jeff Shepard's journey, visit ride4relief.com/jeff-story
Text by Jerry Tsai / Images courtesy of Down Range Baby