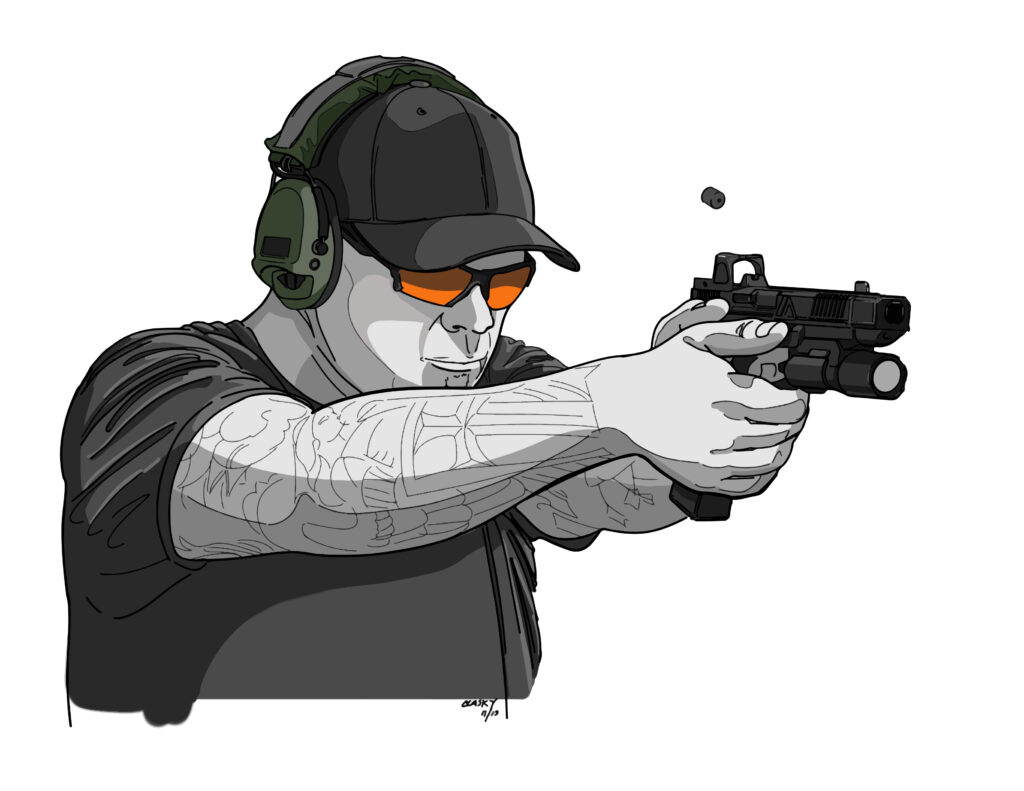 Shooting drills are an important part of formal training and an important part of practice. Whether for self-defense or competition, a drill establishes a goal, and goals are critical to skill development. When creating a drill, time, distance, and accuracy are the three common metrics used to gauge performance and improvement. A drill, in my opinion, should be challenging and modular. It should help teach and reinforce as many principles as possible, expending the fewest number of rounds possible.
While teaching red dot sight (RDS) handgun-specific classes to everyday citizens and law enforcement, I needed a drill that helped focus some of the basic necessities for RDS use: dot acquisition from the draw, holdover for closer distances, precision shooting, fast change in point of aim, and cadence fire accuracy. To do this, I created Eleanor.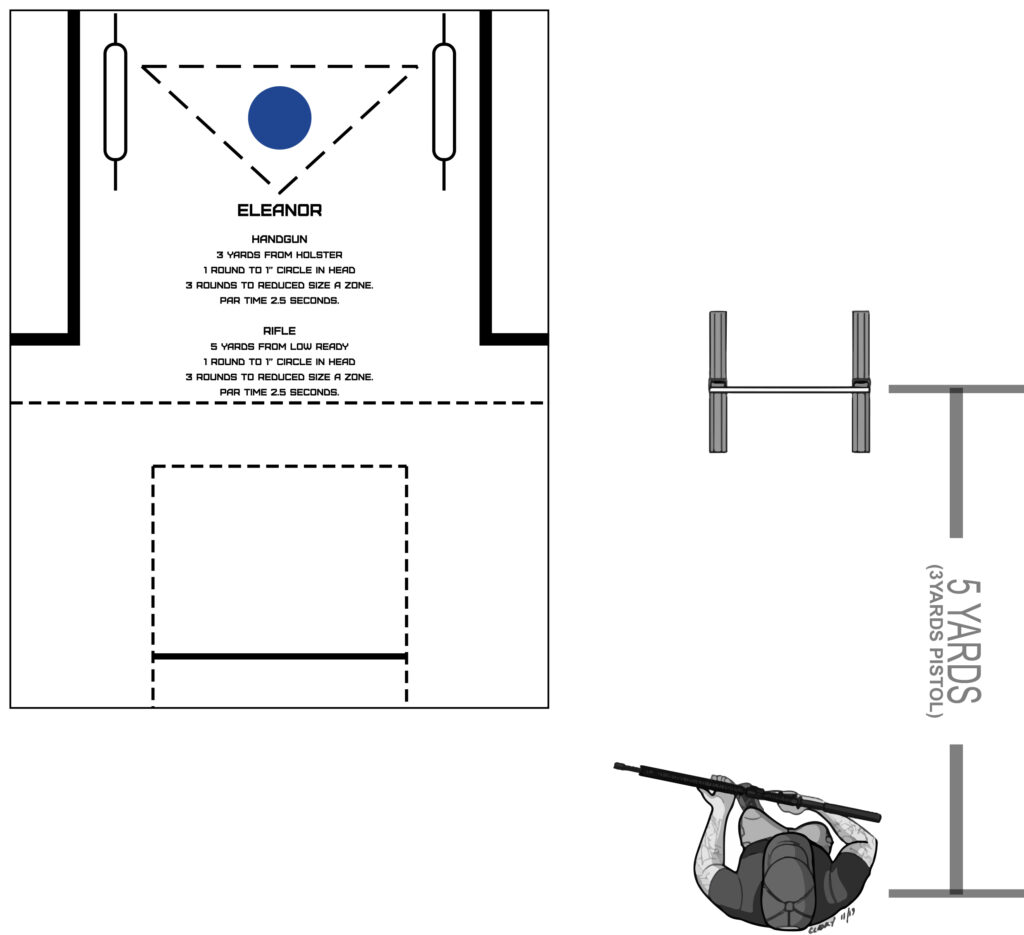 Eleanor is a simple, low-round-count exercise that demands many things from the shooter and does not, when shooting for the par time, allow for a large margin of error. Shot on a target created for the drill, Eleanor requires the shooter to draw and fire one precise round to a one-inch circle, then transition his point of aim to a reduced A-zone and fire a cadence of three rounds. Line breaks on either point of aim are not acceptable.
In four rounds, a shooter must be precise in his draw, precise in his holdover, precise in his accuracy, and then change point of aim and maintain a more generous degree of precision for three rounds of cadence but with very little remaining time to accomplish the task.

The Eleanor Drill's modularity comes from being able to introduce varied round counts, or repeat changes in points of aim. A shooter can run it with one shot to the one-inch circle, then increase the cadence count to five or seven—or more—then finish with a precise shot.
With two Eleanor targets set up, a horizontal point of aim change is introduced so that in whatever order the shooter wishes to approach it, precision, cadence, and rapid changes in point of aim are occurring in a short period of time. While Eleanor can be used by shooters with iron sights, it is intended for RDS handguns and rifles.
The Eleanor Drill standards are shot from three yards with the handgun and five yards with the rifle.
Handgun starting position is in the holster, shooting hand off the grip. For rifle, the rifle is shouldered at a low ready.
The par time for Eleanor is 2.5 seconds. For those who attend a Sage Dynamics course, an Eleanor Challenge coin can be earned for successfully shooting the drill within the par time. The Eleanor target, and other Sage Dynamics targets, can be downloaded for free from sagedynamics.org.
About the Author
Aaron Cowan began his career in the U.S. Army in 1999, serving seven years in infantry. During that time he served as a rifleman, squad automatic rifleman, and designated marksman, and received training in small unit tactics, close quarters combat, and ballistic and mechanical breaching.
After leaving active duty, Cowan worked as a private security contractor, both CONUS and OCONUS, conducting convoy security, close protection details, static security, and relief security during natural disasters.
Cowan also served more than ten years in federal and state law enforcement, working both in uniform and on plainclothes assignments. He served as a SWAT/SRT member, sniper section member, deputy SRT commander, field training officer, and training coordinator. He formed Sage Dynamics in 2011 with the goal of maximizing training realism and developing more efficient problem solvers.
Text by Aaron Cowan and illustrations by Charles "Chip" Lasky.