Simplifies M-LOK mounting
No tools required
Can be operated with one hand
In the battle for rail mount system supremacy, it looks like M-LOK is walking away from the competition. The accessory mounting system was created by Magpul and is freely licensed by them to any manufacturer that wants to use it. It has reportedly been tested by the military and stood up well to the punishment it faced, achieving superior results over competing mount systems. As great as all that sounds, there's something that many abhor about the M-LOK system. Its method of attachment can be a real pain in the ass.
One of the things we love seeing in the firearms space is innovation. Being able to take something and improve upon it by being creative and smart is something we believe every large company or garage inventor should strive to do. M-LOK may be groundbreaking, but its installation method can use some help.
Bobro Engineering has been pushing the limits of what's possible since its founding. The firearms accessories company is probably known best for their rock-solid optic mounts. They are consistently pushing past what's been done before to create new and effective ways to solve a multitude of problems that shooters deal with day in and day out. With the debut of their newest item, we believe they have created yet another product that will become essential kit for shooters.
We first caught wind of Bobro's BM2 M-LOK Compatible Mounting System earlier this year at Triggrcon. What immediately drew our attention to the BM2 was watching a demonstration that showed it being mounted and dismounted without tools, in under a second's time. If you've ever juggled M-LOK screws, T-nuts, the accessory mount, a Torx driver or Allen key, as well as the accessory you're mounting, you'll already know what a pain it is to get it mounted.

The masterminds at Bobro Engineering sought to take the pain out of M-LOK mounting with their BM2 mounting system. The system allows for a rail attachment accessory to securely attach to M-LOK slots without the use of tools and minus the frustration. Accessory mounts equipped with the BM2 system can easily be installed and removed with a single hand.
The BM2 system also minimizes the space required inside the handguard. How many times have you found the perfect location for your rail-mounted accessory only to realize that M-LOK hardware won't clear the gas block? The BM2 solves this problem by maintaining a very low profile. When locked down via its detent-equipped thumb wheel, the expanding wedge system of the BM2 clamps down at three points for extremely secure, metal-on-metal contact.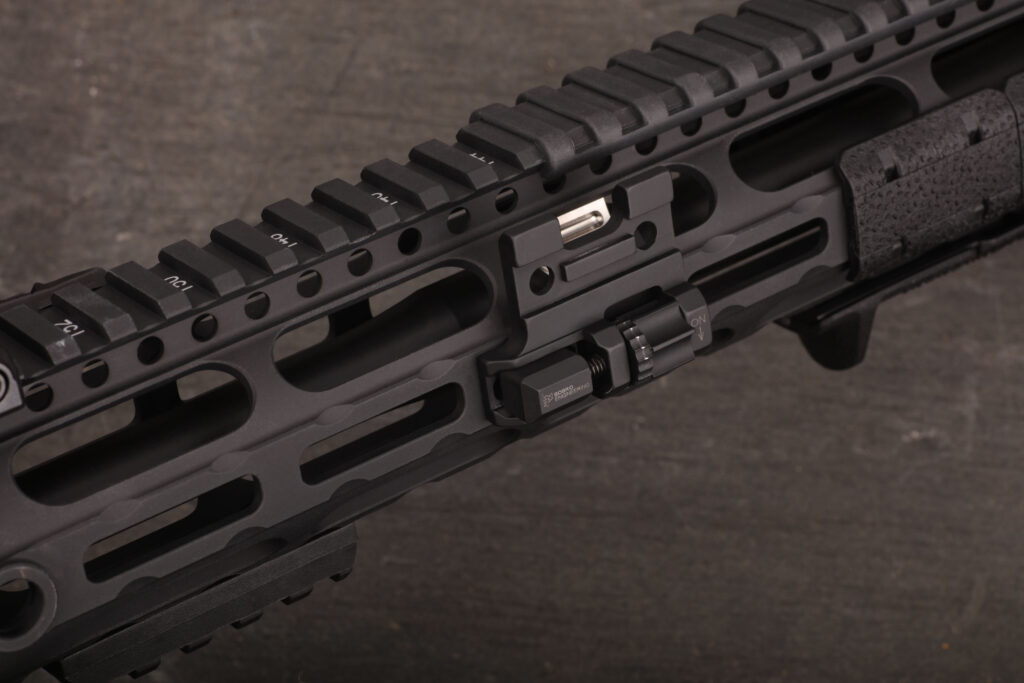 Once the mount is lined up with an M-LOK slot, all one needs to do to engage the lock is rotate the M-LOK mount's thumb wheel until it stops. A detent provides positive feedback and helps lock the mount in place. To remove it, you simply reverse the rotation of the thumb wheel and loosen.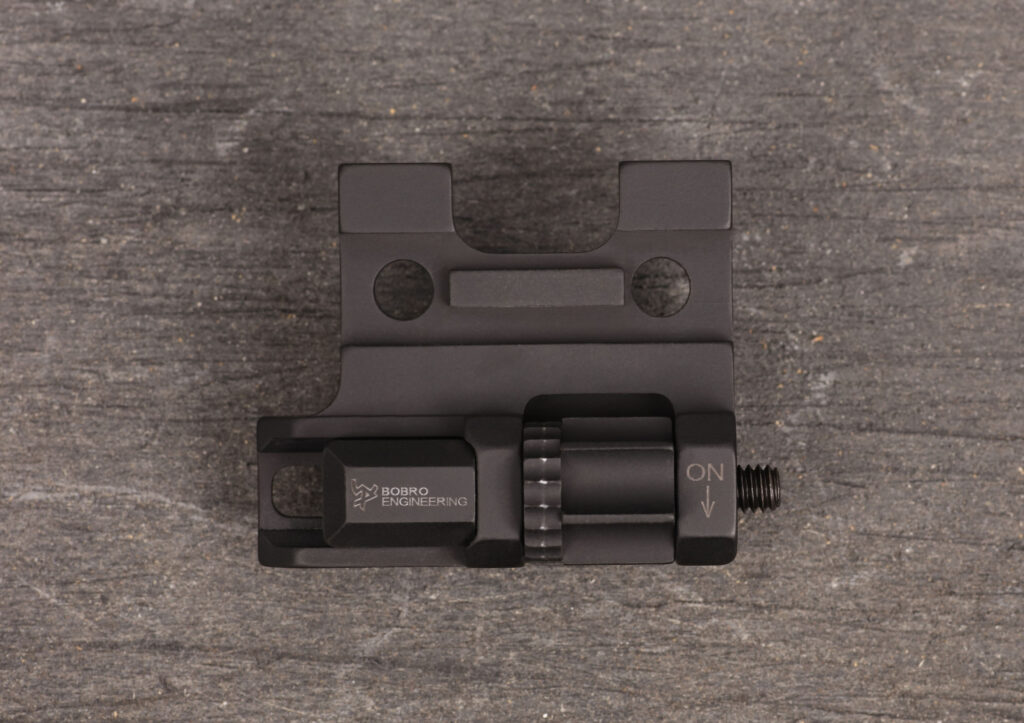 The BM2 is constructed from an extremely strong 7075-T6 aluminum alloy using just three major components. This simplicity is meant to keep it reliable and strong. Luckily for us, we had time to use it and we have to say that it has made mounting and dismounting M-LOK accessories a complete breeze. What once was a chore to do is now something we don't think about at all. We count that as a success. The system is currently available on a Bobro SureFire Scout series flashlight mount as shown here. We look forward to Bobro expanding the BM2 line so we don't ever need mount M-LOK the old-fashioned way again.
Text and images by Jerry Tsai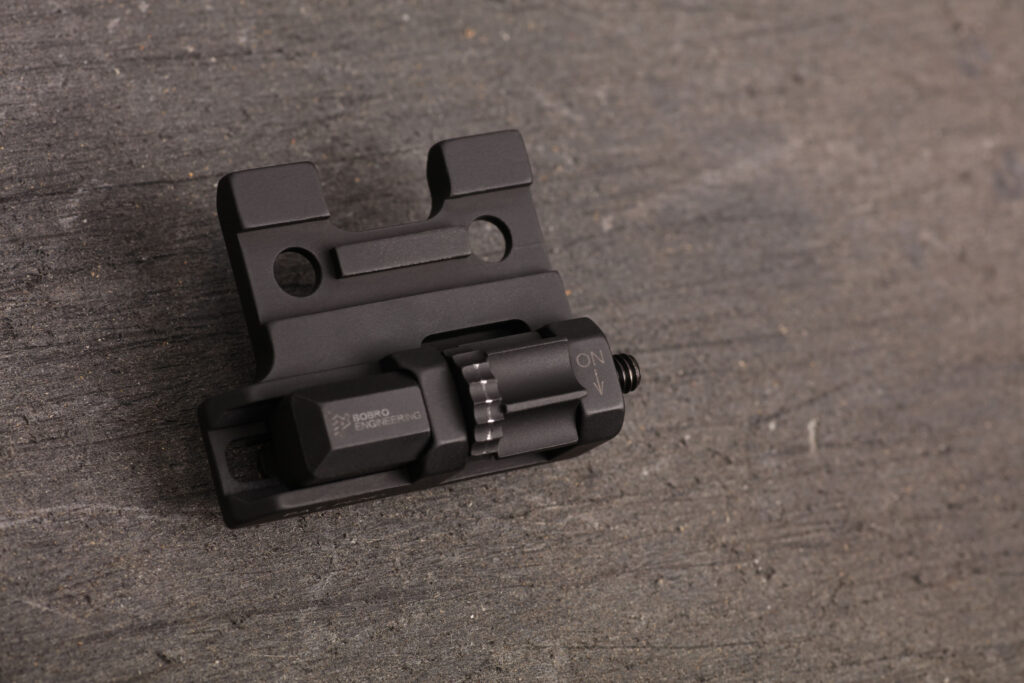 Bobro Engineering
Flash Light Mount (BM2-000-001)
MSRP: $67
URL: bobroengineering.com