Lightweight Tactical Defense Pistol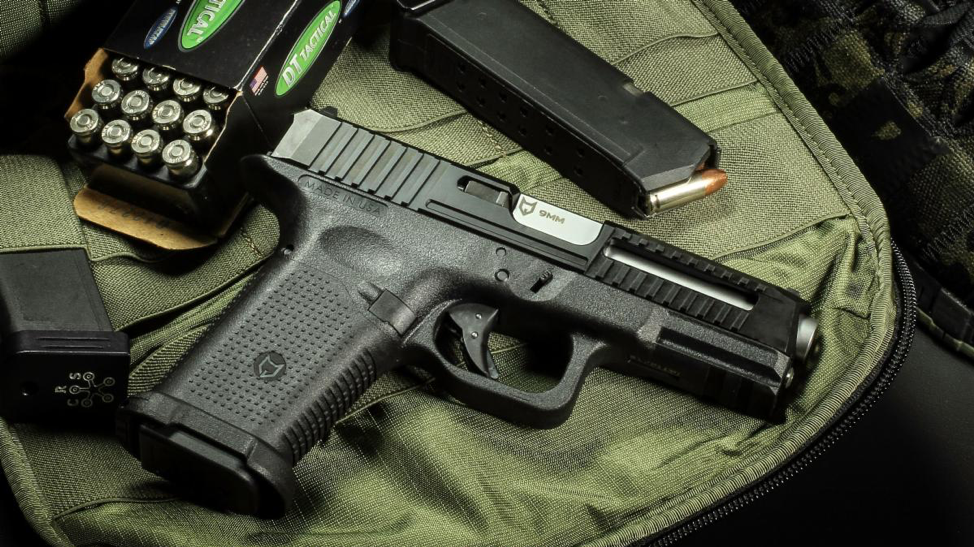 A well-known innovator in the Glock aftermarket, Lone Wolf Arms has announced a new Lightweight Tactical Defense (LTD) pistol line. The complete LTD pistols, based on the Glock 19, feature a trademark Timberwolf Frame designed to offer a slimmer, more natural carry feel and overall lighter weight than comparable OEM examples. The frame features an improved grip angle, radiused trigger guard undercut and relieved-radius tang to permit a higher grip, and an extended beavertail to shield the shooter's hand from slide movement and disperse recoil impulse. There's also a low-profile magazine well is designed to accelerate reloads and protect the user's hands and fingers. Two slide variations, designed to offer reduced reciprocating mass for quicker cycling and reduced perceived recoil, are available in nitride or stainless finishes. The LTD additionally features a stainless steel guide rod, enlarged magazine and slide-stop releases, a 5.9-inch sight radius, and a 6.5-lb. trigger pull.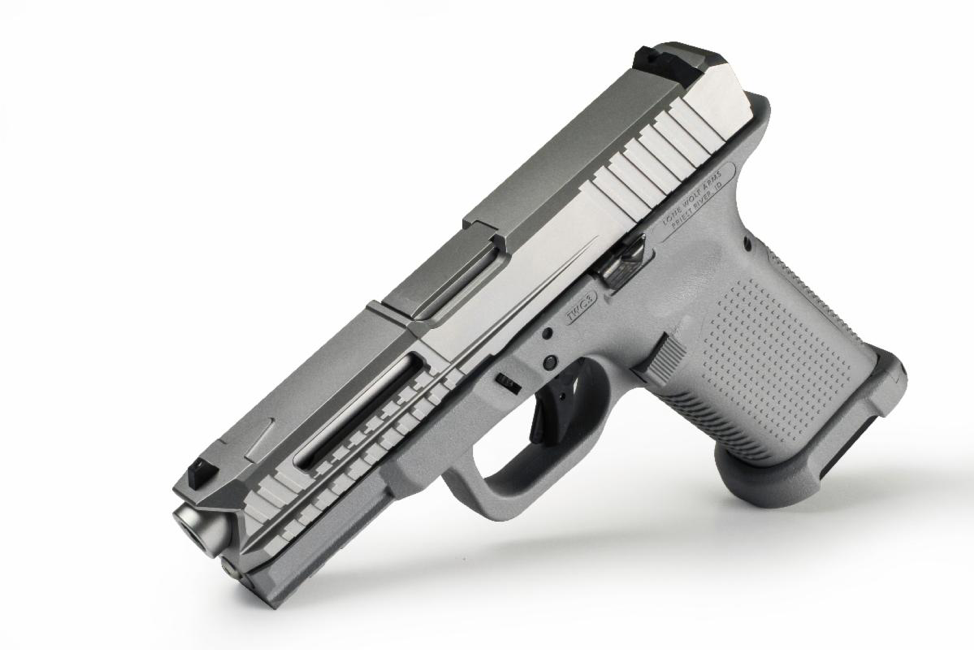 Specifications

Unloaded Weight: 19 oz.
Overall Length: 7.16 in.
Barrel Length: 4 in.
Overall Height (inc. magwell): 4.77 in.
Slide Width: 0.99 in.
Frame Width: 1.13 in.
Magwell Width: 1.49 in.
MSRP: $700