Strike Modular Chassis (SMC) Add-ons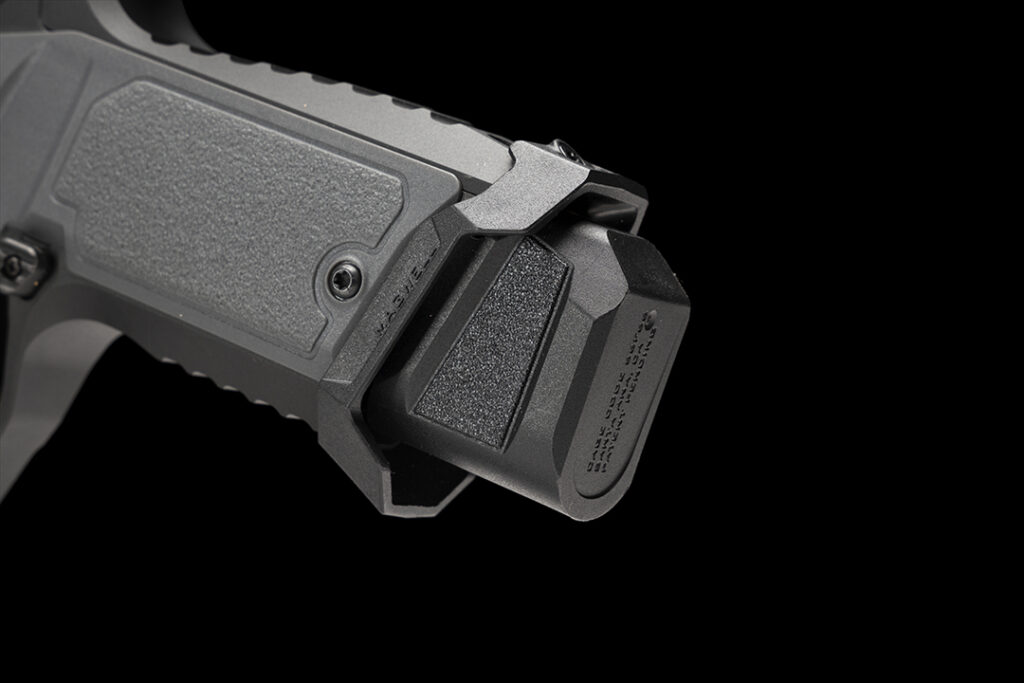 Strike Industries has introduced four new add-ons for the Strike Modular Chassis – Alpha for SIG P320.
The SMC Magwell is designed to both enhance ease of mag release and insertion and to improve grip support. It's lightweight, constructed of custom-blended, impact-resistant SI Polymer Extreme, and makes for a perfect pairing with SI's Extended Magazine Plate (EMP, sold separately).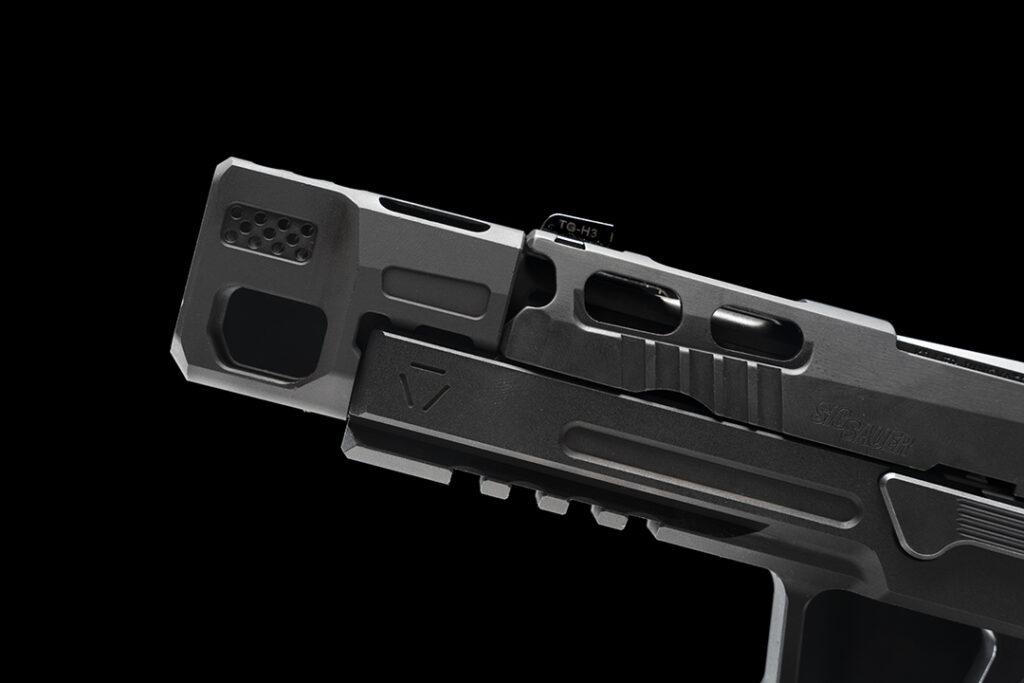 Strike Industries SMC Magwell
SMC Compensators are available in large and small formats and are designed for a seamless, direct-to-chassis mount for the chassis. Each is designed to mitigate felt recoil and muzzle rise and eliminates the need for a threaded barrel. A widened bore is integrated to reduce baffle strikes and "keyholing" rounds. Constructed from S45C steel with a QPQ finish, they are easily installed with only a single thumbscrew and are 50-state legal.

The SMC Blast Shield is designed to shelter the user's thumb from muzzle blast and radiant heat and to redirect muzzle energy forward and upward. It attaches to a standard Pic rail and reproduces its own integrated rail to maintain utility for attaching accessories to the pistol's underside. 6061-T6 aluminum construction makes it durable and allows it to quickly dissipate heat.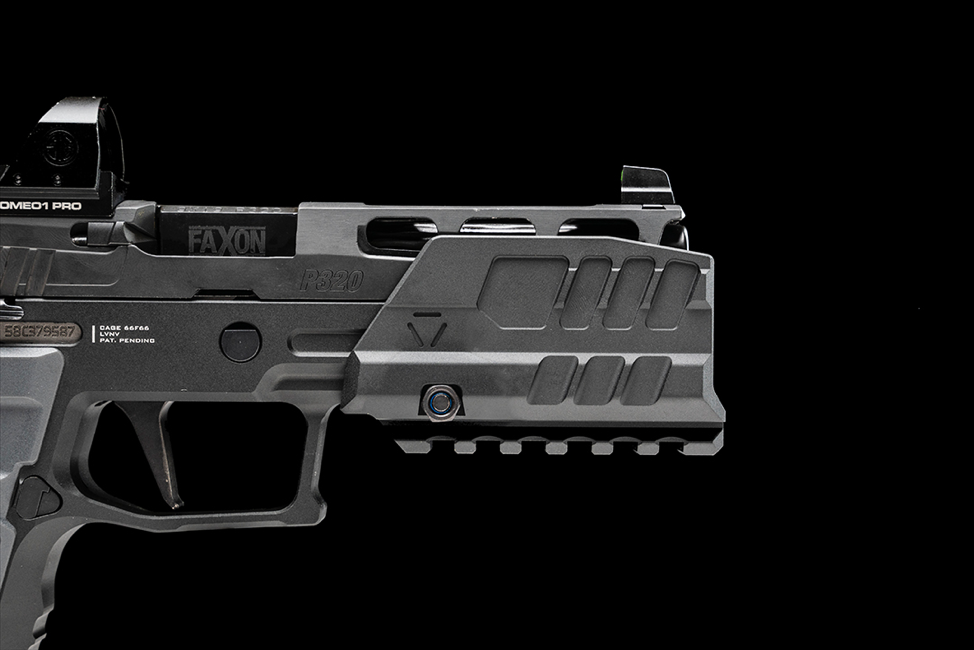 MSRPs
SMC Magwell: $20
SMC Comp: $60
SMC Blast Shield: $40