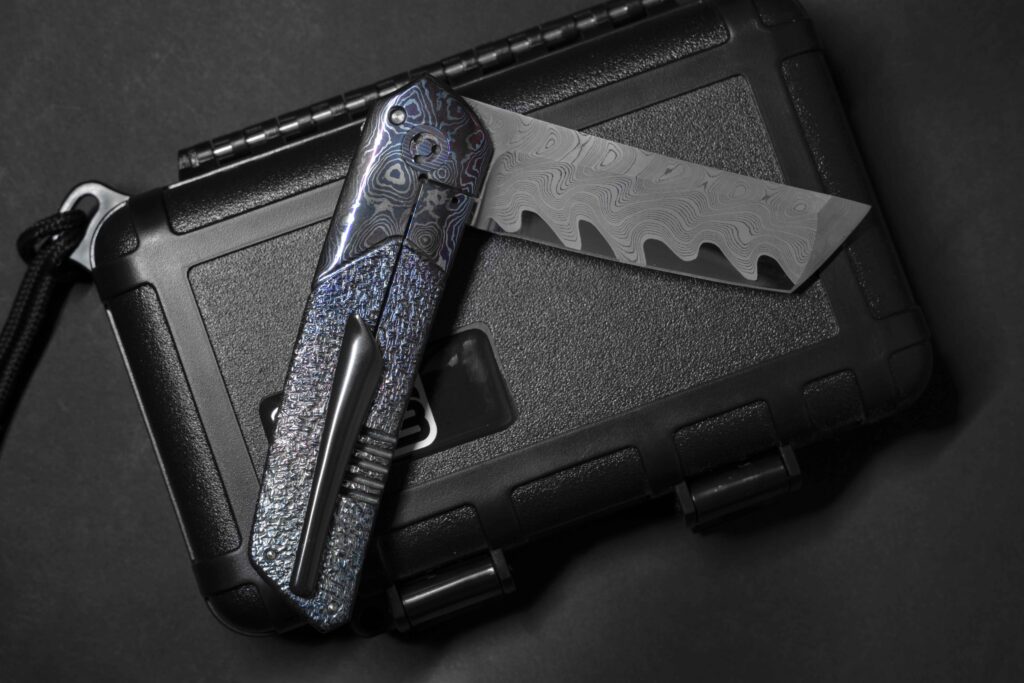 Just like the custom guns we feature, we love unique knives as well. The featured knives you tend to find in these pages are usually personal blades that have been customized by their owners. This knife's story deviates from that format to focus on a truly outstanding pocketknife made by a master knifemaker whose blades are sought-after by collectors worldwide.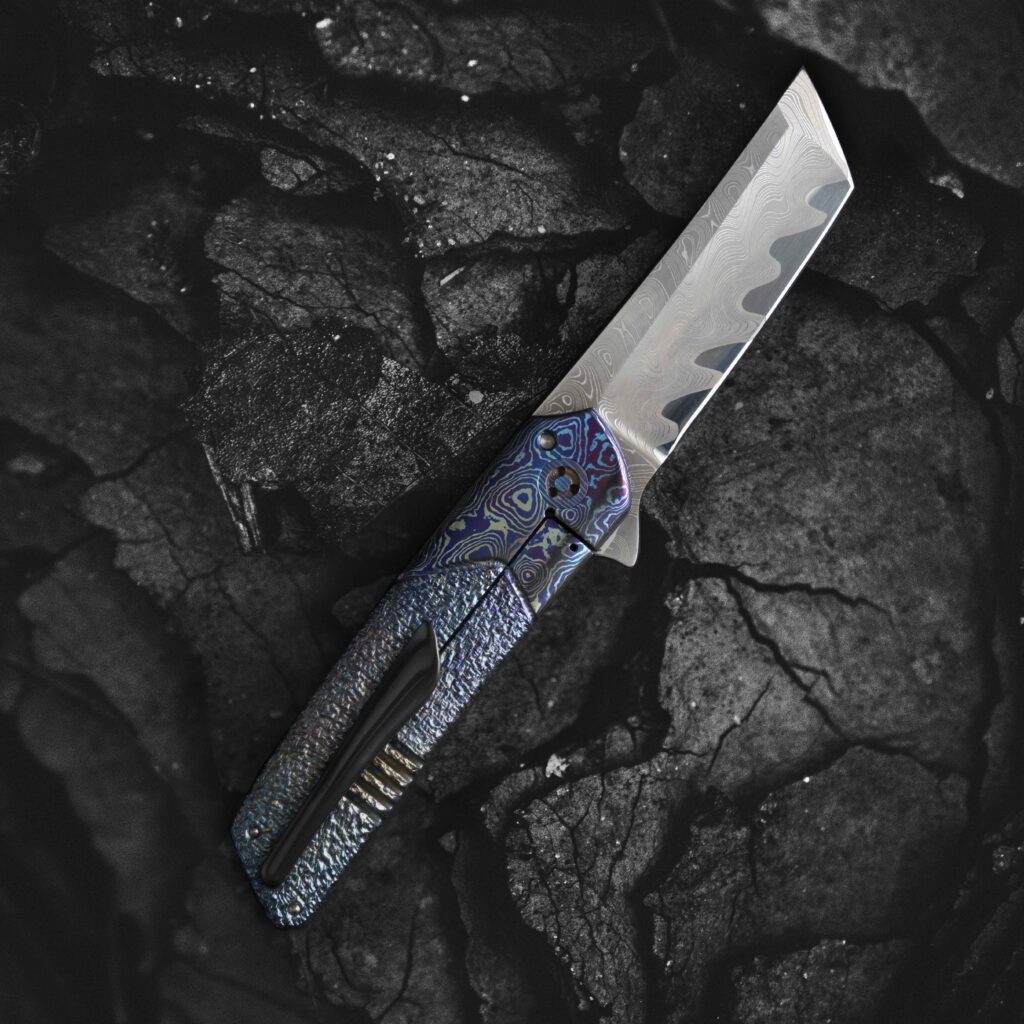 Edison Barajas is the owner and operator of the bespoke bladehouse, Sharknivco. He's also the brand's knifemaker and the creative mind behind the incredible blade seen here. Called the Mini Ryu, this pocketknife features a profile that harkens back to Japanese blades of old, but with a decidedly modern twist added to it.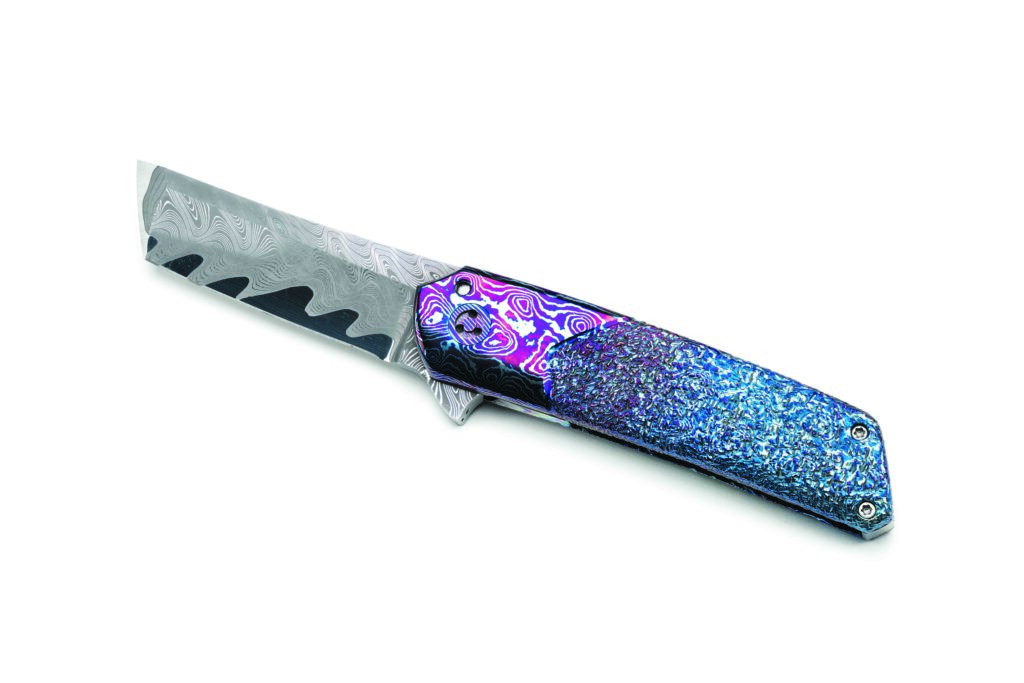 Sharknivco is known for beautifully crafted knives that blend Old World knowledge with modern materials, knifemaking methods, and styling. Their knives are instantly recognizable and wait times for buying one are consistently long. As we saw for ourselves, it's worth the wait.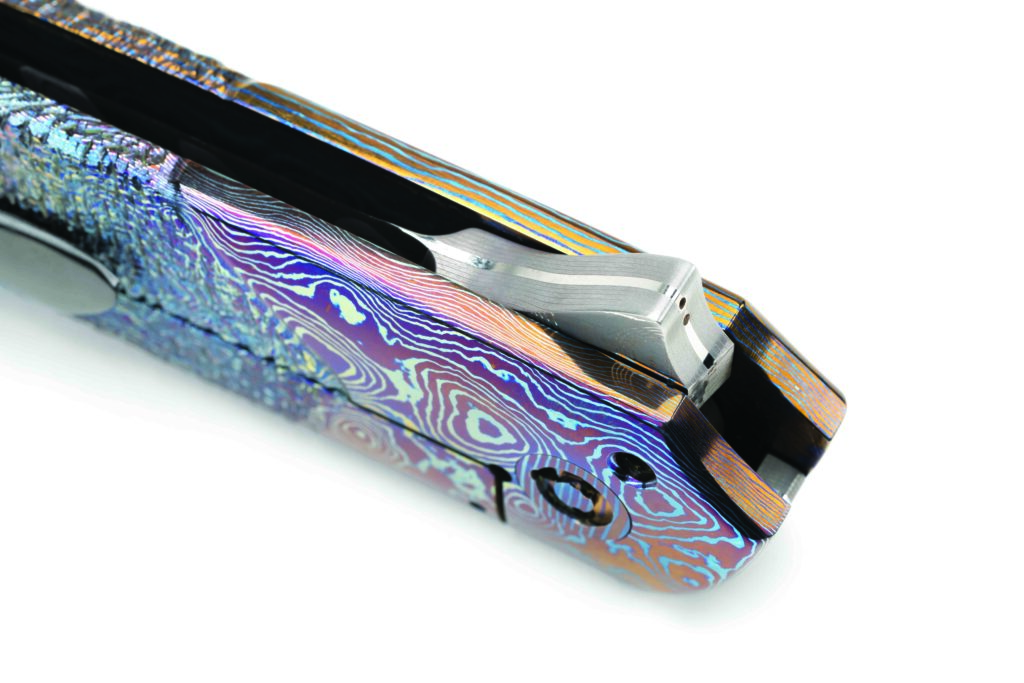 With an artisan's touch, Barajas crafted the Mini Ryu's blade out of Chad Nichols Armor Core Damascus steel, which features a "boomerang" pattern. The blade's steel is made in America, namely in Blue Springs, Mississippi. Other than its inherent beauty, it's said that Damascus blade steel tends to stay sharper and can hold an edge for longer. All we can say is that we wanted to hold this knife for a longer time than we had with it. It swings open with ball-bearing smoothness and feels well-balanced in the hand.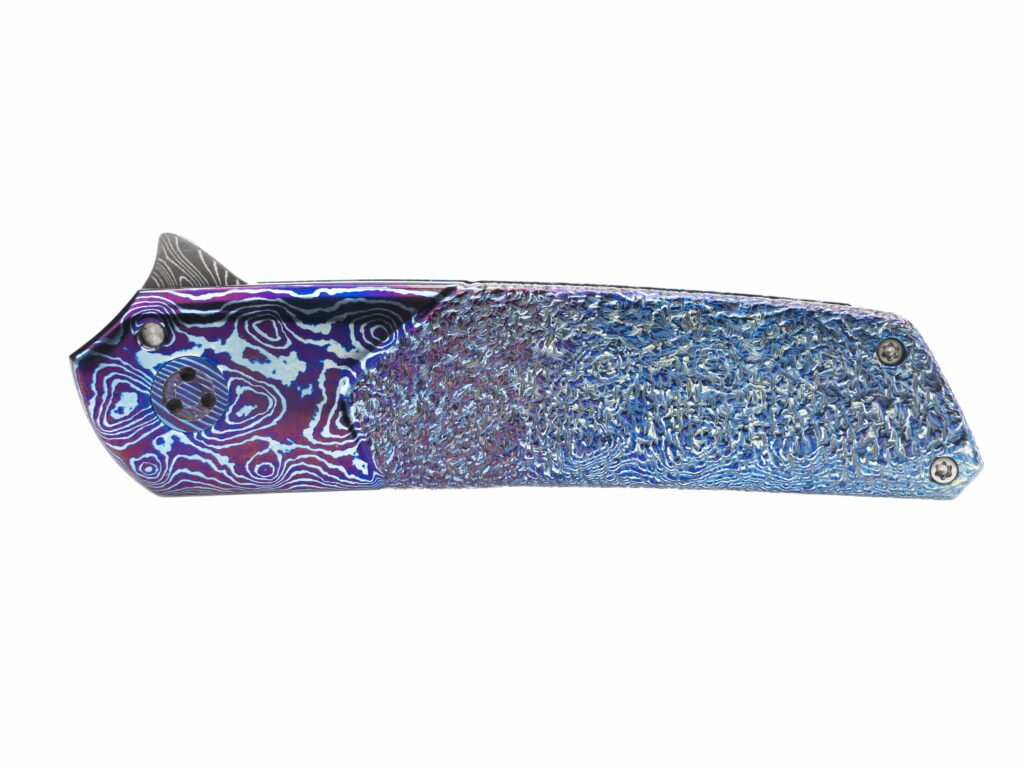 The knife's handle is also made out of Chad Nichols metal, this time of the Moku-Ti variety, in the company's a high-polish tread pattern. The handle was then finished off with an "avocado" texture for enhanced traction and a scintillant look that's simply memorizing. Matching the handle, the Mini Ryu's pivot and back spacer are also made of Chad Nichols Moku-Ti. Barajas sculpted the pocket clip out of exotic zirconium and then finished it off by polishing it. We're sure you'd agree that the knife is a stunning piece of craftsmanship. The look of it is head-turning to say the least. If you're interested in a knife from Sharknivco, we advise you to get in line as soon as you can, 'cause we're ready to put our names on the reservation list, too.  
Text by Chris Lee & John Scott and images by Carlo Cabrejos