The second that Mossberg's 590 Shockwave hit the market we knew they had a hit on their hands. The diminutive 14-inch-barreled 12-gauge shotgun has a capacity of 5+1 and measures in at just a hair over 26 inches. It's about as compact as you can get and still dishes out quite a wallop.
The Shockwave's "bird's head" pistol grip is shaped to minimize felt recoil and, like other 590s, it features an ambidextrous safety, dual extractors, positive steel-to-steel lockup, twin action bars, and a smooth-operating anti-jam elevator. What else would you need in a 12-gauge? It didn't take long for the shotgun specialists at Mesa Tactical to heed the call and zero in on just what they thought could improve on the already-impressive Shockwave. Mesa Tactical is well known for its shotgun upgrades, creating some of the most innovative add-ons for tactical, home defense, and competition uses.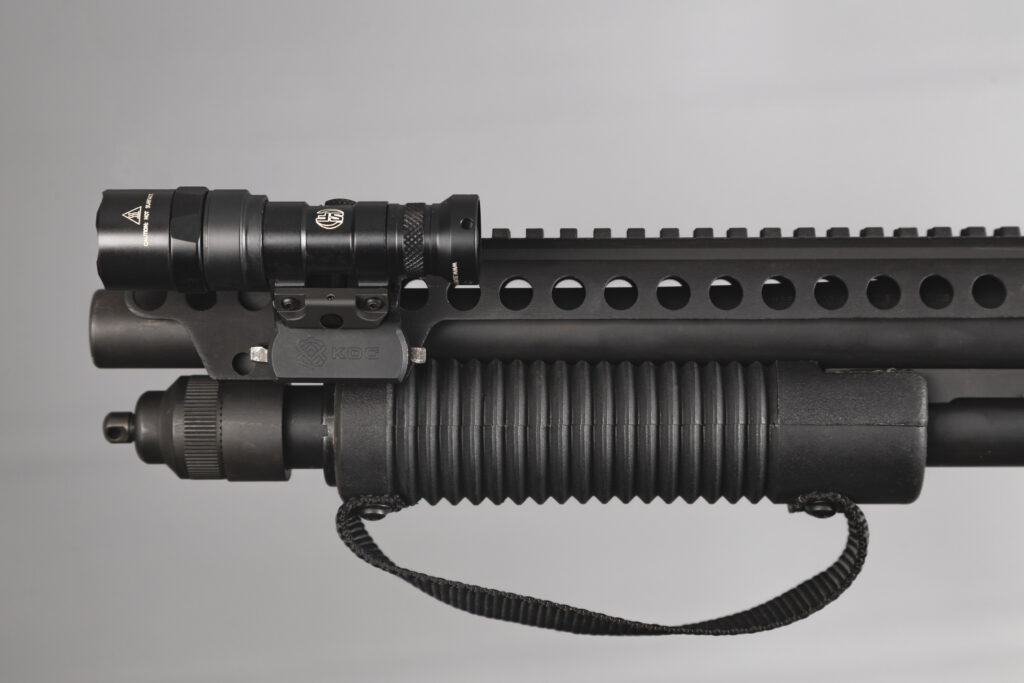 The company's latest creation is made specifically for short-length shotguns like the 590 Shockwave, as well as Remington's TAC-13 and TAC-14. Called the Fallon Rail System, the 6061-T6 aluminum rail adds plenty of function to the solid foundation that is the Shockwave. The Fallon injects a whole lotta Mesa Tactical flavor into it by way of adding a full-length Picatinny rail along the shotgun's spine, as well as a built-in shell carrier and M-LOK accessory mounting points on either side of the muzzle end. Let's take a look at some of the specific details that make Mesa Tactical's Fallon Rail System the default upgrade for short-length shotguns.
Text by John Scott and images by Josh Cast/ @fourguysguns

SureShell Carrier
Carry more ammo with the included shotshell carrier. The user can choose from either aluminum or glass-nylon-filled versions of Mesa Tactical's legendary SureShell shotshell carrier. The carrier is available in 4- or 6-shell capacities.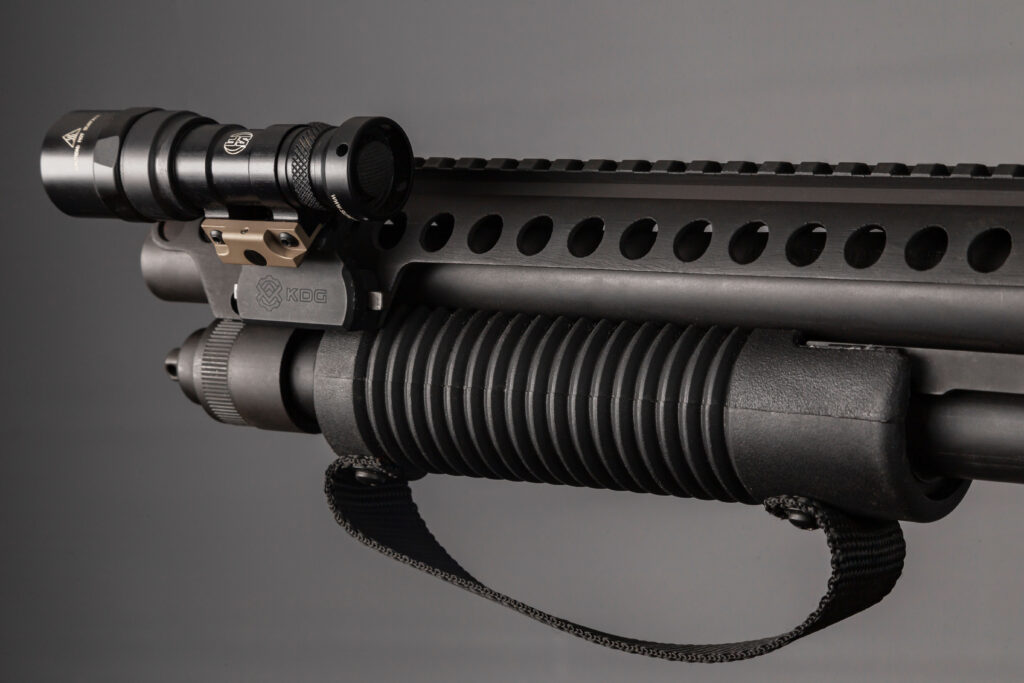 Heat Shield & Strength
The curved profile of the Fallon rail features lightening holes that add not only strength but allow the rail to act as a heat shield as well.
M-LOK Mount Points
Accessorizing your shotgun has never been easier. The Fallon features M-LOK accessory mount points to support lights or lasers on either side.
Accessory Rail
The 18-inch, full-length Picatinny rail can readily accept red dot sights, lights, or lasers. The aluminum top rail is a solid base on which to mount any number of accessories.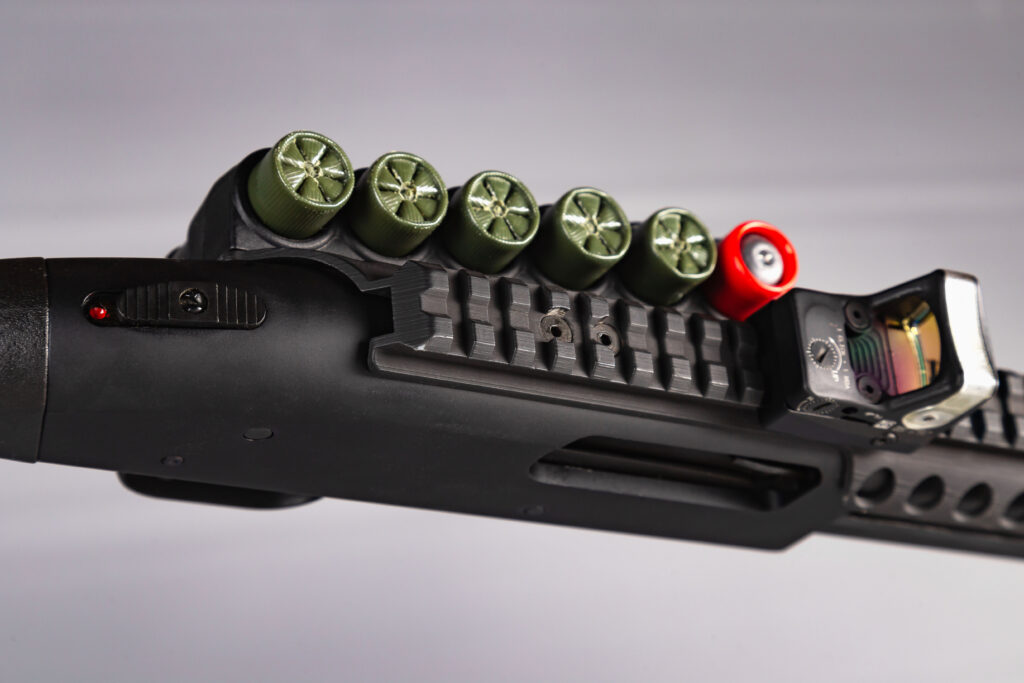 Precision Fit
Like other Mesa Tactical rails, the Fallon Rail System is designed for a precision fit and easy installation, and it does not interfere with any of the shotgun's controls.
Mesa Tactical Fallon Rail System
MSRP: From $174