Proof Research Carbon Fiber Barrel
Custom Cerakote
Chambered in 6.5 Creedmoor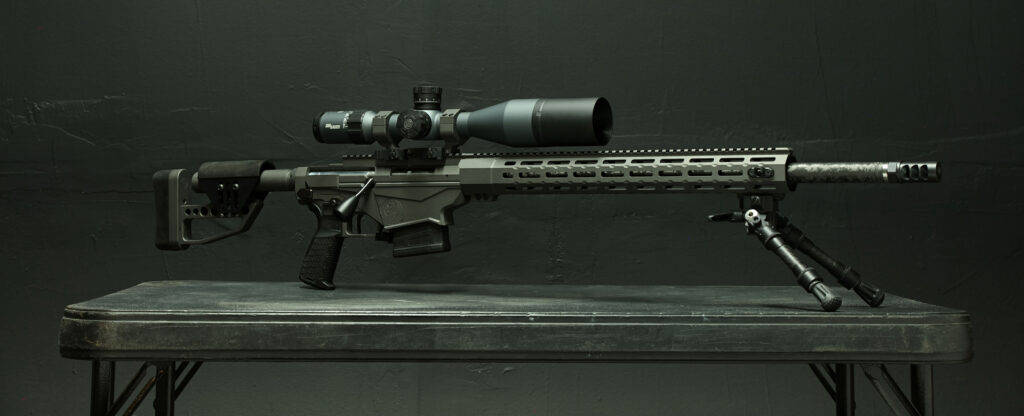 What are some of your favorite disciplines of shooting? Are you into pistol competitions, 3-gun, cowboy action, precision long-range, or casual plinking? As you are undoubtedly aware, each genre of shooting may require its own specialized firearm—or at least a firearm that is outfitted in a particular way. Sure, there are always crossover uses such as a precision rifle being used as a hunting rifle, but a gun configured for a dedicated use is often the preferred tool when used for a particular type of shooting.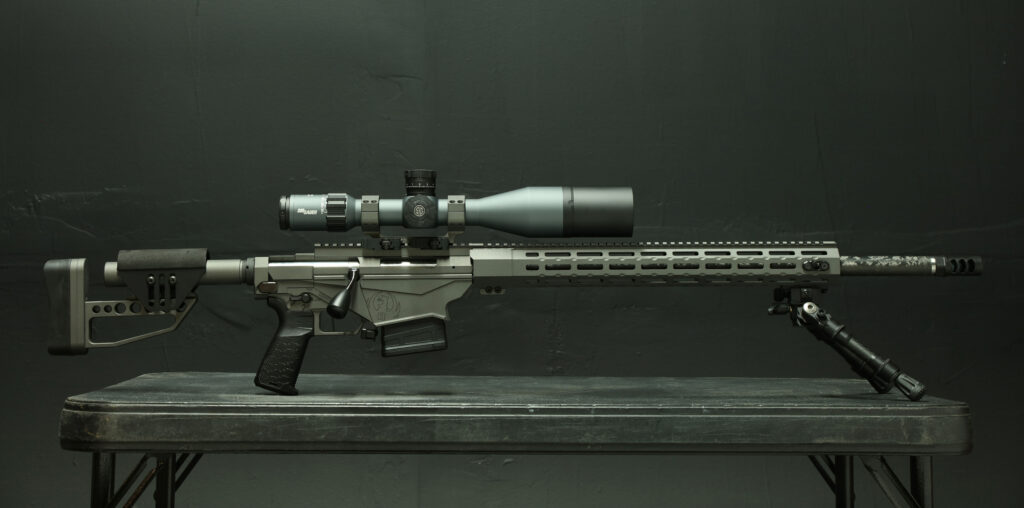 The owner of the rifle featured here quickly found this out when he was assembling his first precision rifle, a Ruger Precision Rifle (RPR). We caught up with Bill Clay to find out what got him to buy and then modify his RPR. He started off by saying: "When I first started shooting about a decade and a half ago, I was relatively young, being in my early 30s, and eager to get out and blast targets at speed. Dynamic shooting really got me into shooting sports and I had a great time running around marked courses in pistol competitions or at tactical carbine classes."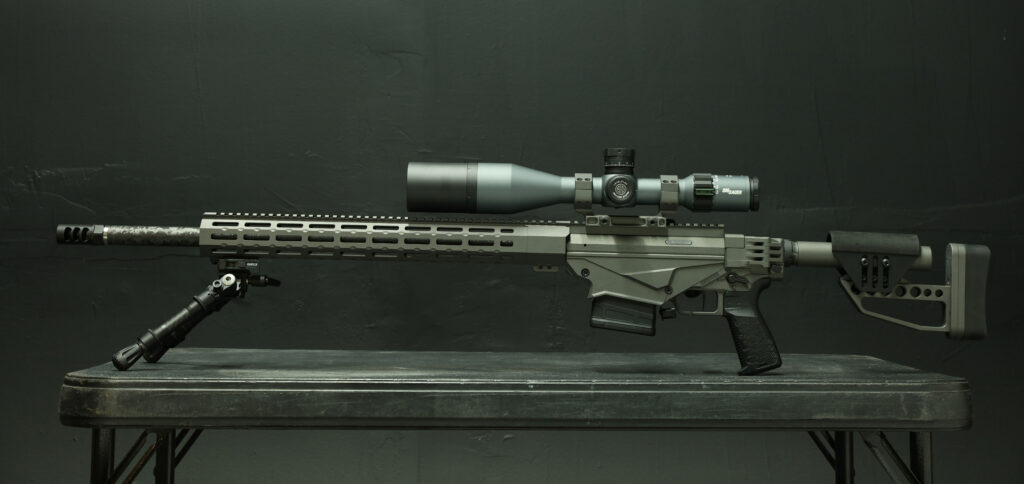 He continues: "Whenever one of my buddies wanted to go precision shooting, I easily became bored. I couldn't fathom the enjoyment of spending a couple of hours or something much more at the range having only shot a handful of cartridges.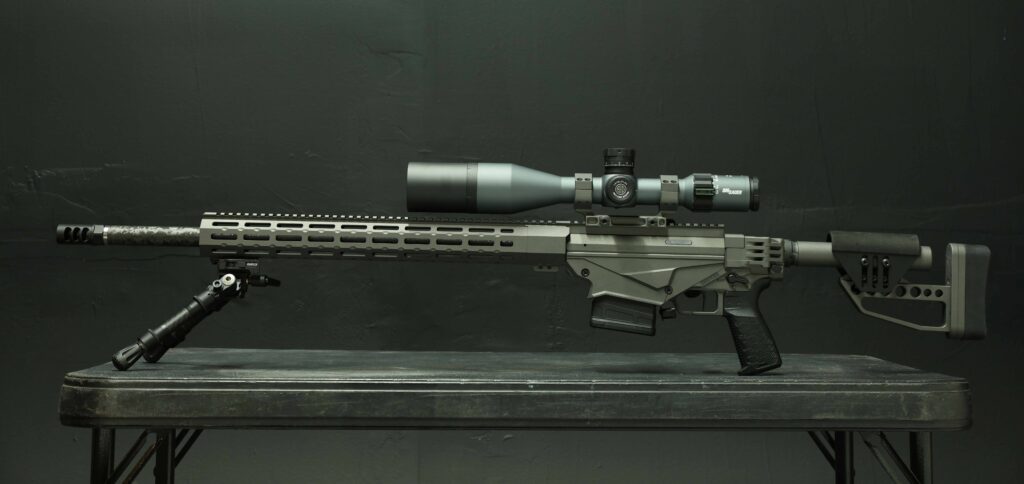 "I'm not sure if it's an age thing or if I finally got my head spun on right, but now that I'm quickly closing in on 50, I have finally found great enjoyment in precision, bolt-action shooting. Don't get me wrong, I still like to run and gun, but I now have added some slower-paced, medium- to long-range precision shooting game to my repertoire. I now see that it's calming to get out there to strive to hit the perfect shot, no matter how long it takes."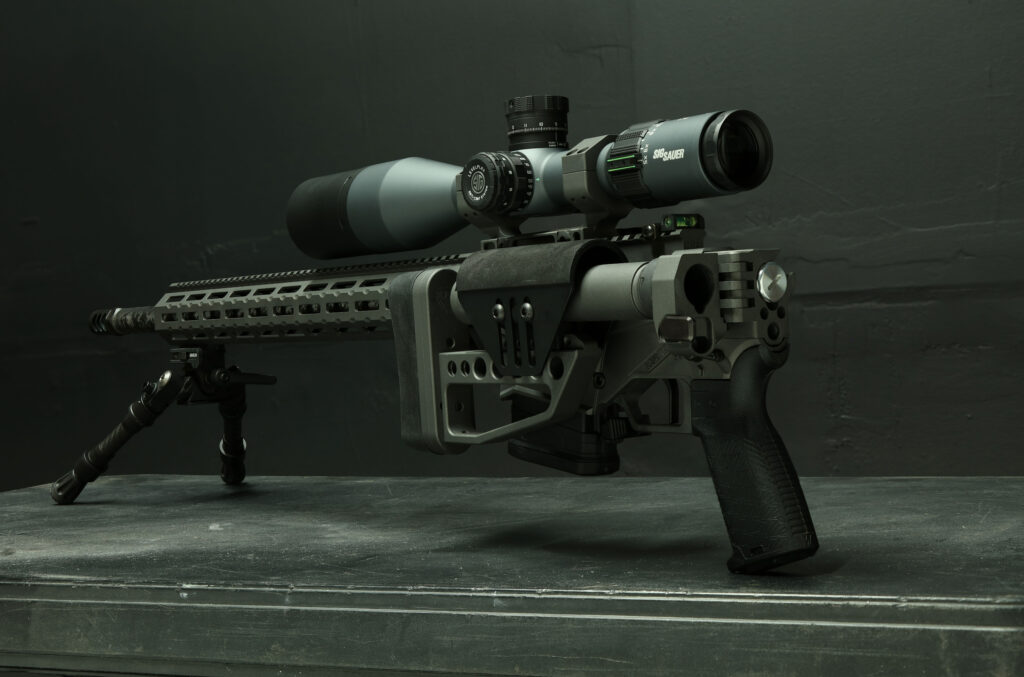 On why Bill bought an RPR, he says: "I'm an AR guy. I like how modular they are and how there are a ton of bolt-on parts that I can gussy them up with. I also like how I don't absolutely need to be a gunsmith to work on them. So when it came time for me to decide what rifle I was going to base my precision build on, it really came down to two choices—the Remington 700 or the Ruger RPR. I like the 700 because of its heritage and aftermarket support. There's a good reason why Remington 700s are so commonplace in the bolt-action world. When I first learned of the RPR, however, it really spoke to me. Similar to an AR, it's made to be modular and can be worked on by those who don't hold a degree in gunsmithing. For me, it was a much less intimidating platform to get into."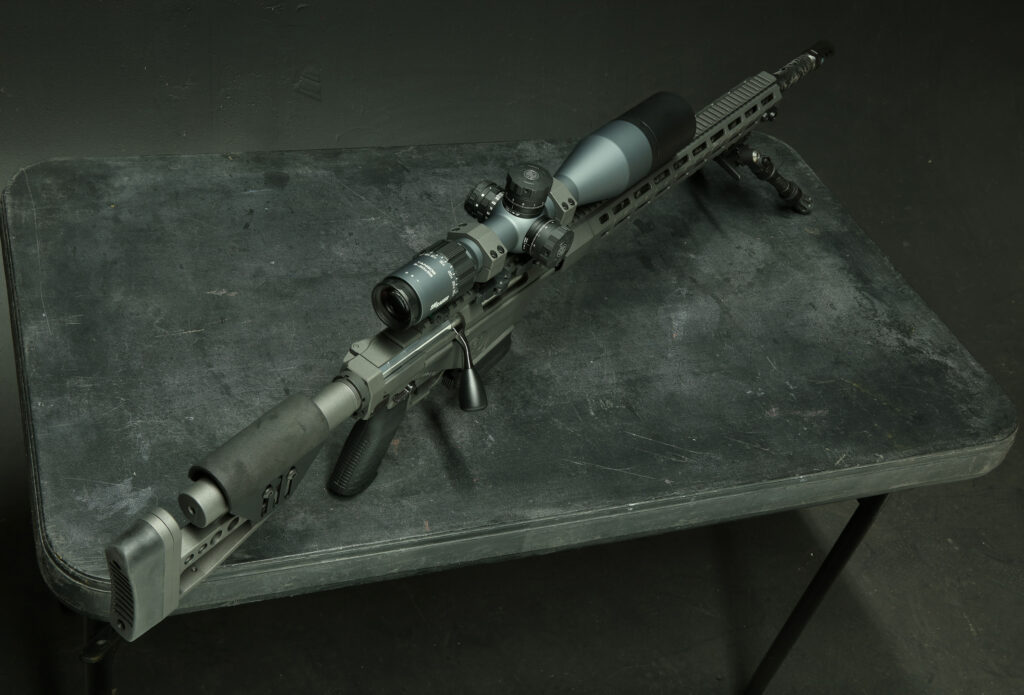 From its inception, Ruger wanted the RPR to be fully modular and able to accept as many AR-15 compatible parts as possible. The designers at Ruger understood that many, if not the majority, of firearms enthusiasts enjoy modifying their guns either to increase their capabilities or even to enhance their looks. The RPR was built to allow for these kinds of modifications, and it was a shrewd move, too. By designing the RPR to accept AR-15 parts right out of the box, they ensured that the RPR would go on to do extremely well for them.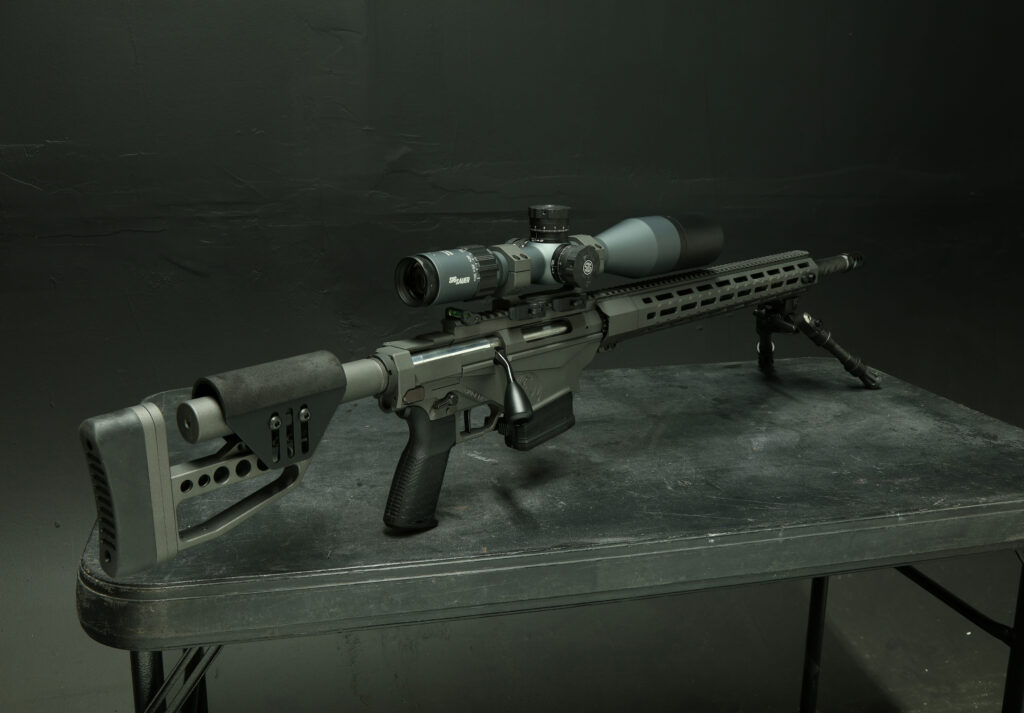 For those who aren't yet acquainted with it, Ruger's RPR is a precision bolt-action rifle that comes straight out of the box with every bell and whistle that many shooters look for. The rifle is available in 6.5 Creedmoor, 6mm Creedmoor, .308 Winchester, .338 Lapua, .300 Win Mag calibers in various barrel lengths and colors. Ruger claims that its medium-contour, cold-hammer-forged barrel is capable of effective shots out to 1,600 yards direct from the factory. The barrel is made from 4140 chrome-moly steel and features 5R rifling.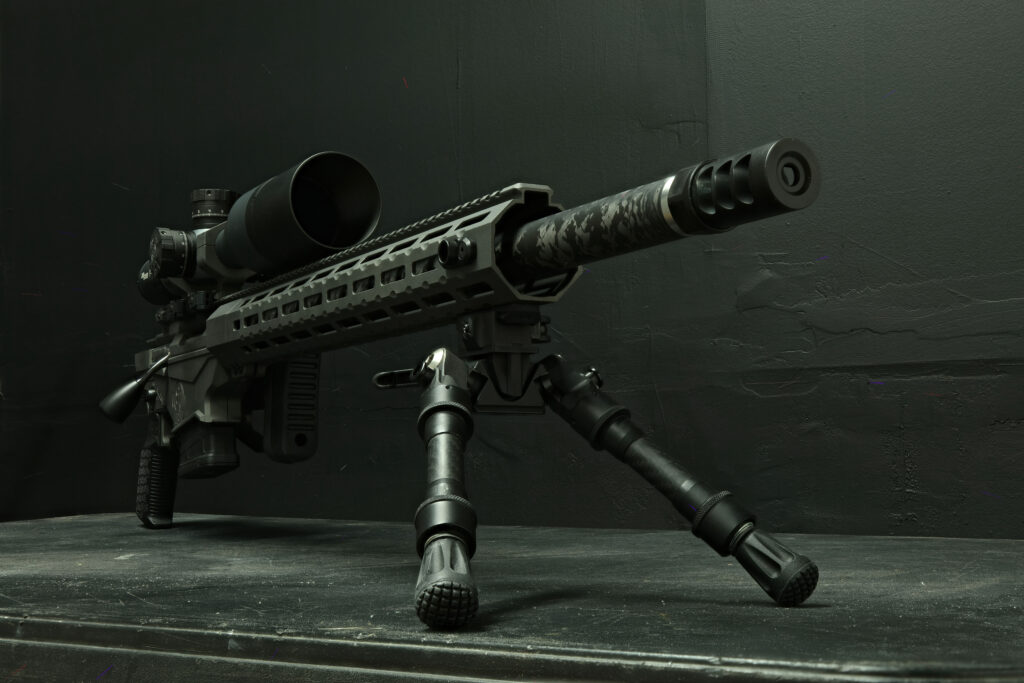 The RPR's receiver and one-piece bolt are CNC-machined from pre-hardened 4140 chrome-moly steel. The bolt features triple-lugs with dual cocking cams and a full-diameter bolt body. Helping wring out every yard of distance out of the scope, a 20 MOA Picatinny rail is machined directly into the receiver's top end.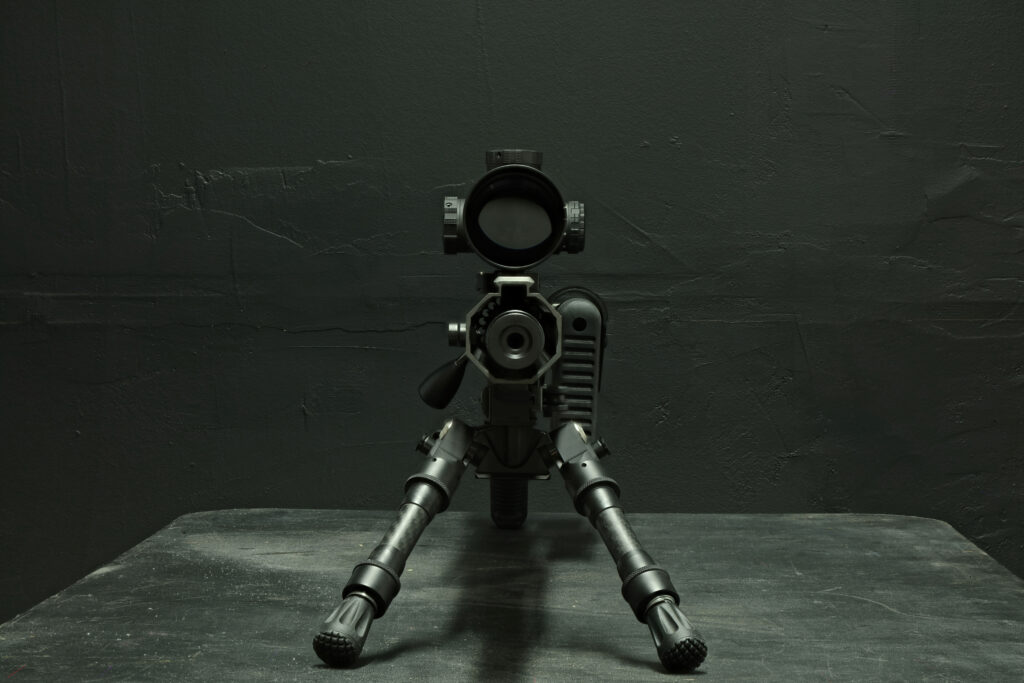 It's always annoying to find out that the new gun you bought will now require you to spend hundreds more on buying magazines to feed it with. Bill was delighted to find out that the RPR is made so that it can fit a wide variety of magazines, including AICS and SR-25/DPMS/Magpul-pattern magazines, and even some M14 magazines.

One of the first mods Bill went with was Proof Research's carbon fiber pre-fit barrel. The barrel he chose is chambered in 6.5 Creedmoor, is 24 inches long, and has a 1:8 twist. "I always knew that no matter, which rifle I ended up buying, I'd eventually replace the stock barrel with one from Proof Research," he says. "Ever since I saw their carbon fiber wrapped barrels, I couldn't picture my rifle without one." Topping off the barrel is an American Precision Arms Gen 2 Little Bastard Brake. The brake is a two-piece design that allows the shooter to quickly install or remove his muzzle brake without use of crush washers or peel washers.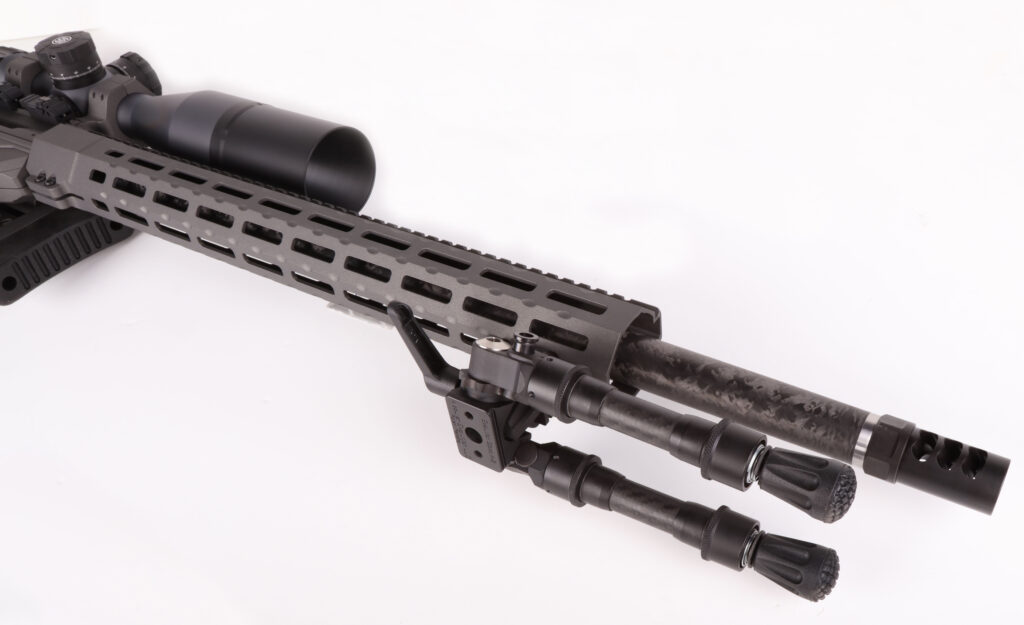 Bill replaced the stock handguard with a longer, 18-inch, Midwest Industries Ruger Precision Rifle M-LOK rail. The extra length allows for more M-LOK attachment points. He also went with a carbon fiber Modular Evolution Evopod. This feature-rich bipod is completely customizable for different types of uses. The Evopod's legs and feet can be customized with an assortment of optional accessories, including different types of feet to help suit any terrain.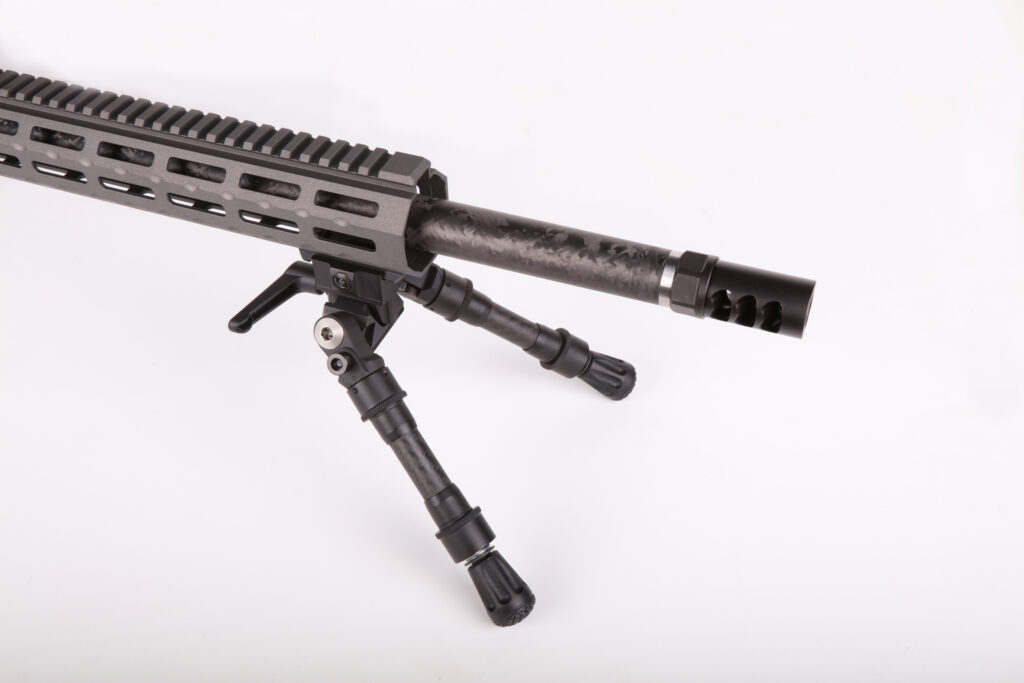 The rifle came from Ruger anodized black but was Cerakote-coated by 2A Concepts in a color called Tungsten. Bill wanted a subdued color that wasn't plain black. He also swapped out the standard trigger for a Timney drop-in flat trigger. He wanted a light trigger pull and opted for an 8-ounce first-stage pull followed by a one-pound second-stage pull. Nobody sneeze on that trigger now! Some AR-15 parts he installed on the rifle include a Strike Industries AR Enhanced grip and an LWRCI ambi-safety selector. An RPR-specific CTK Precision extended mag release was installed to allow Bill easier magazine changes without having to break his grip.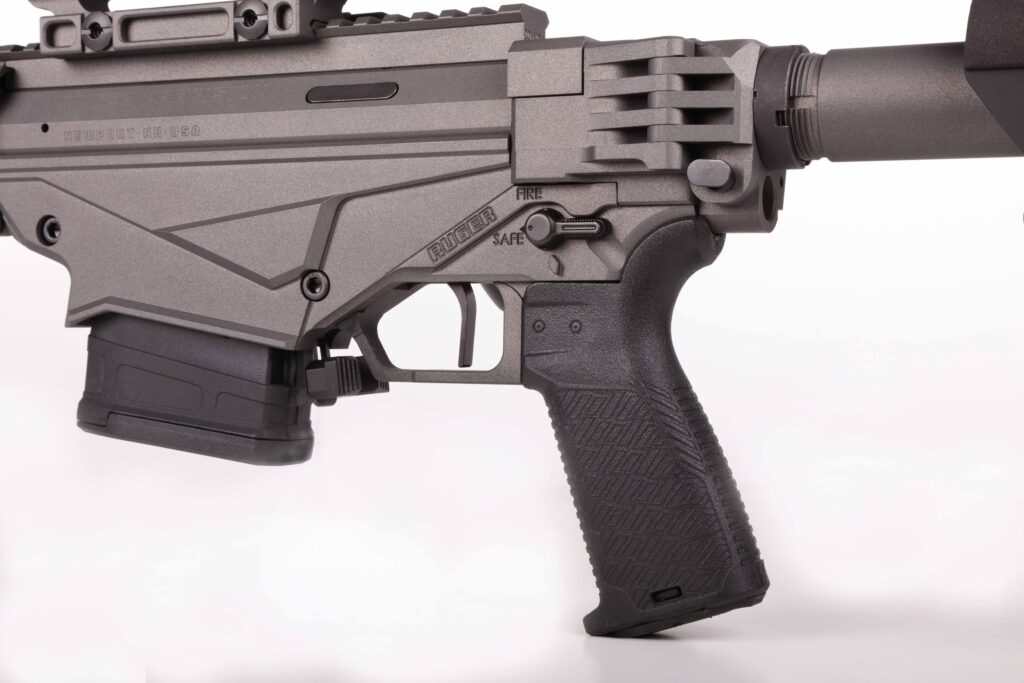 For as much as its looks as well as functionality, Bill changed out the smaller standard bolt knob for an R+D Precision Large bolt knob. The larger knob feels good in the hand and makes manipulating the bolt effortless. Installed at the rear of the bolt is a Delta Team Tactical aluminum bolt shroud extension. The extension features a compartment that holds tools in case you need to make adjustments in the field.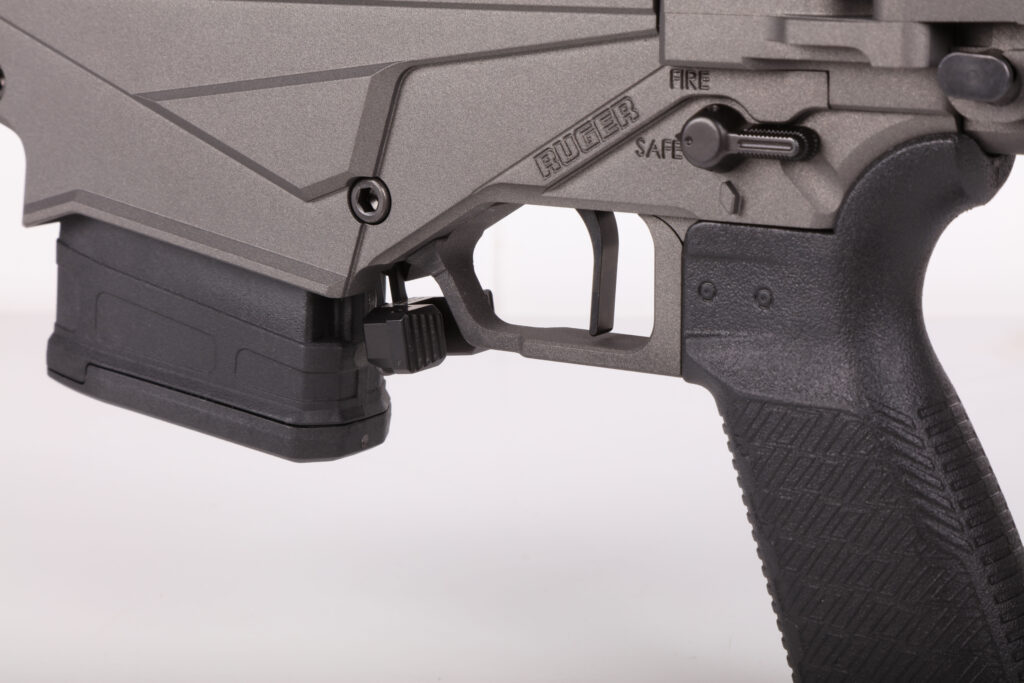 To stabilize the rear of the rifle, Bill installed an XLR Industries Tactical buttstock. The lightweight buttstock features QD flush cups on both the left and right sides, an ambidextrous cheek rest and a mount point for a monopod. The stock can be adjusted for length of pull, cheek rest height, recoil pad height, and even up to 10 degrees of cant.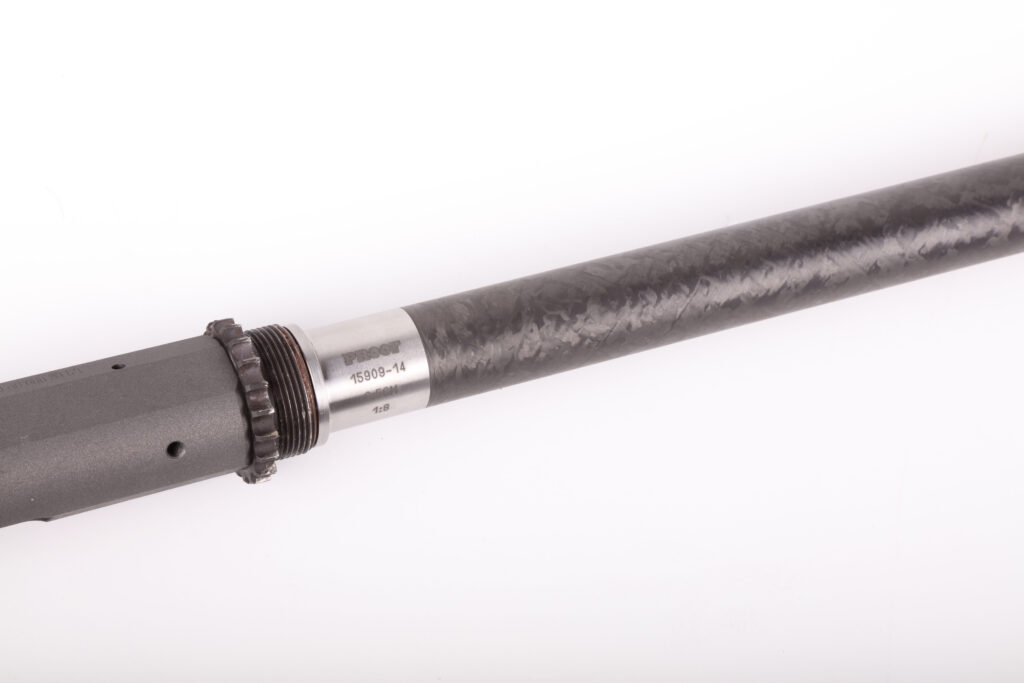 We asked Bill about what glass he chose for his RPR. "I figure that especially when shooting at distances of 1,000 yards and beyond, the glass you use is probably equally as important as your ammo and barrel," he says. "I've had the pleasure of trying out a few high-end scopes in my time and found out quickly, yes, you do get what you pay for. But also, at the upper echelons, the law of diminishing returns runs strong. I wasn't looking to break the bank with my build… I already went far past my budget by acquiring the Proof barrel. I decided to go with the SIG Sauer Tango6 5-30×56 scope because it combines the performance I was looking for with the limits of my budget." The scope sits in a Midwest Industries 34mm Heavy Duty zero-offset scope mount.

Bill invited us to head to the range to shoot 100-yard groups. We immediately noticed that the Proof Research carbon fiber barrel made us look like better shooters than we usually are by good by giving us consistent, hole-on-hole groups. Our best group was 0.147-inches with Nosler Match Grade 140-grain Custom Competition. We also noticed that the carbon fiber barrel cools down a lot faster than the factory steel barrel. In fact, the barrel could be touched after a few minutes after shooting. A cooler-shooting barrel equates to better accuracy and a longer lifespan.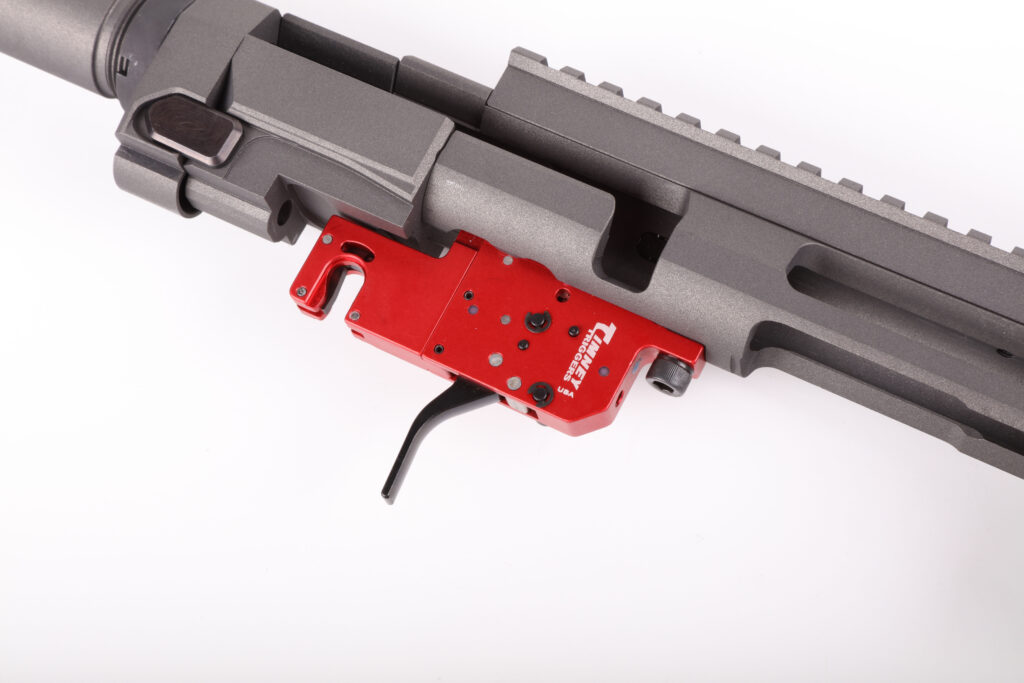 After a day of not running and gunning—more like sitting and gunning—with Bill, we came to fully appreciate his RPR. It's a basic build in a way, and yet has some very nice touches. "After building plenty of ARs, it was refreshing to work on a different kind of rifle," Bill says. "However, even though it's a completely different animal, it did feel somewhat familiar to me, probably because of the fact that many AR parts fit on this rifle. I've got to hand it to the designers at Ruger. They made a precision bolt-action gun that even a hyperactive shooter like myself can sit down and enjoy."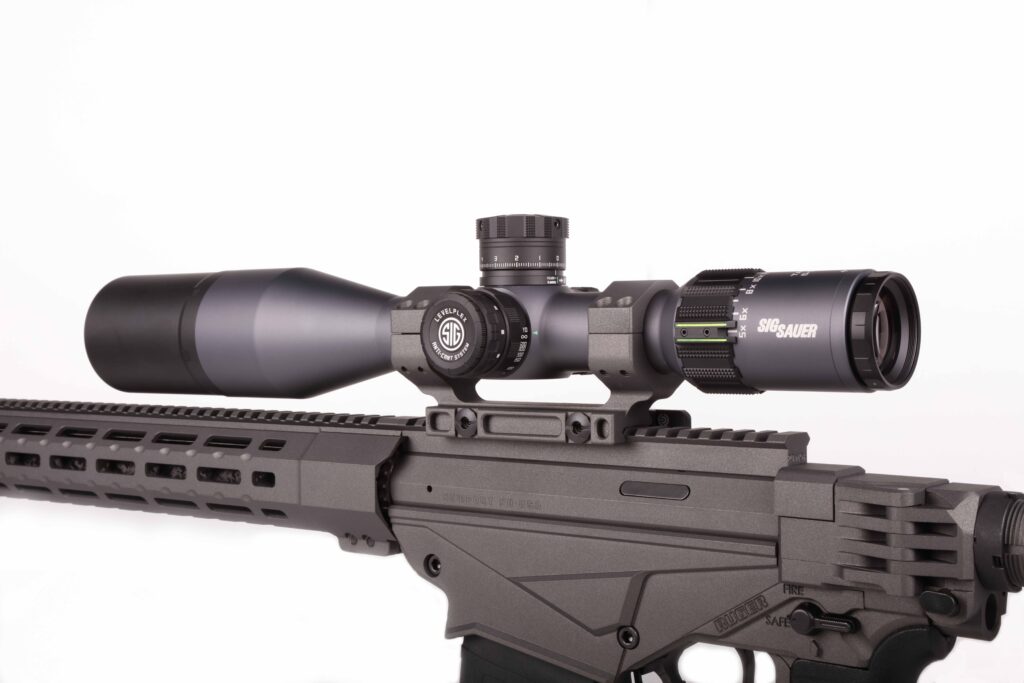 Thanks for the trigger time Bill; we enjoyed your RPR too.
Text by Martin Anders and images by Michael Grey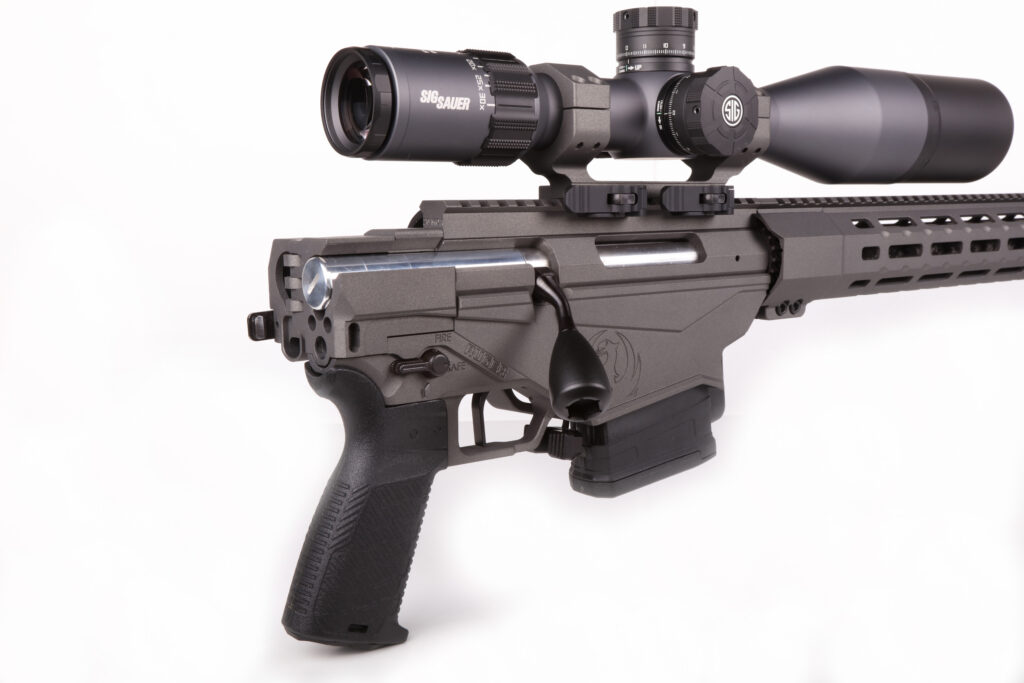 Bill's Modified Ruger Precision Rifle
Caliber: 6.5 Creedmoor
Length: 35.60-46.75 in.
Barrel: Proof Research Carbon Fiber Barrel, 24", 1:8-twist
Weight w/o Magazine: TK lbs., TK oz.
Finish: Cerakote by 2A Concepts, Tungsten color
Featured Accessories
Optic: SIG Sauer Tango 6 5-30×56
Optic Mount: Midwest Industries 34mm Heavy Duty zero offset scope mount
Handguard: Midwest Industries Ruger Precision Rifle M-LOK, 18"
Stock: XLR Industries Tactical Buttstock
Magazine: Magpul PMAG 10 LR/SR Gen M3
Parts & Accessories: American Precision Arms Gen 2 Little Bastard Brake, Modular Evolution Evopod, R+D Precision Large Bolt Knob, Delta Team Tactical Aluminum Bolt Shroud Extension, Strike Insustries AR Enhanced Grip, LWRCI Ambi-Safety Selector, CTK Precision Extended Mag Release
About the owner
Name: Bill Clay
Occupation: Finance Manager
Special Thanks: My wife, my cat and the crew that helped me get this thing together, Danny and Mike.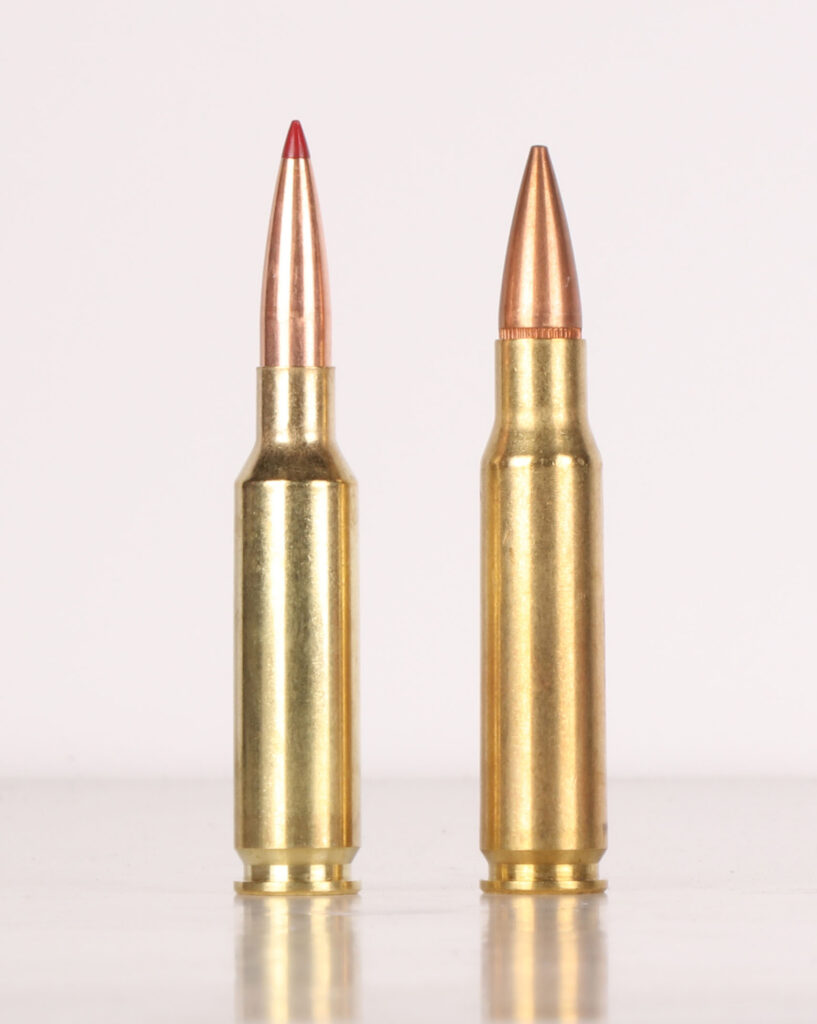 Groups at 100 Yards
Shown here are the top three groups we shot from Bill's carbon fiber Proof Research barreled RPR. We tried a few different brands and types of ammunition, these are the tightest groups of the day.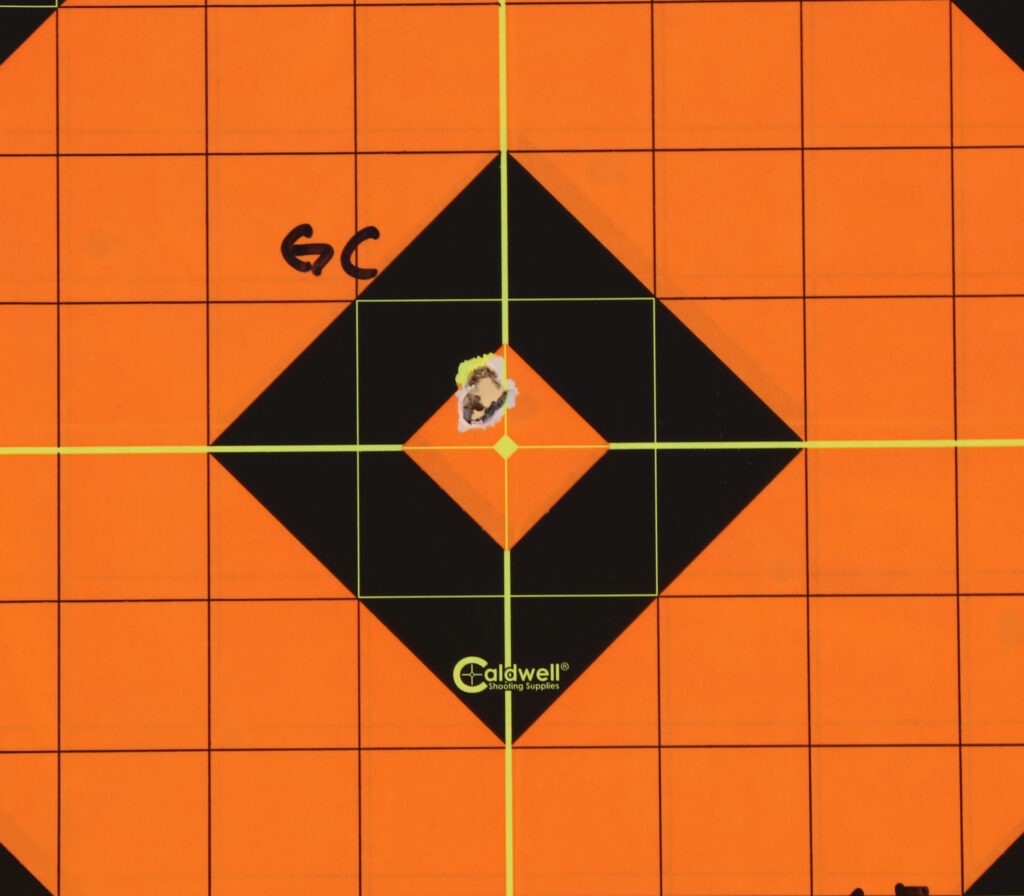 0.147-inches at 100 yards, Nosler Match Grade 140 gr. Custom Competition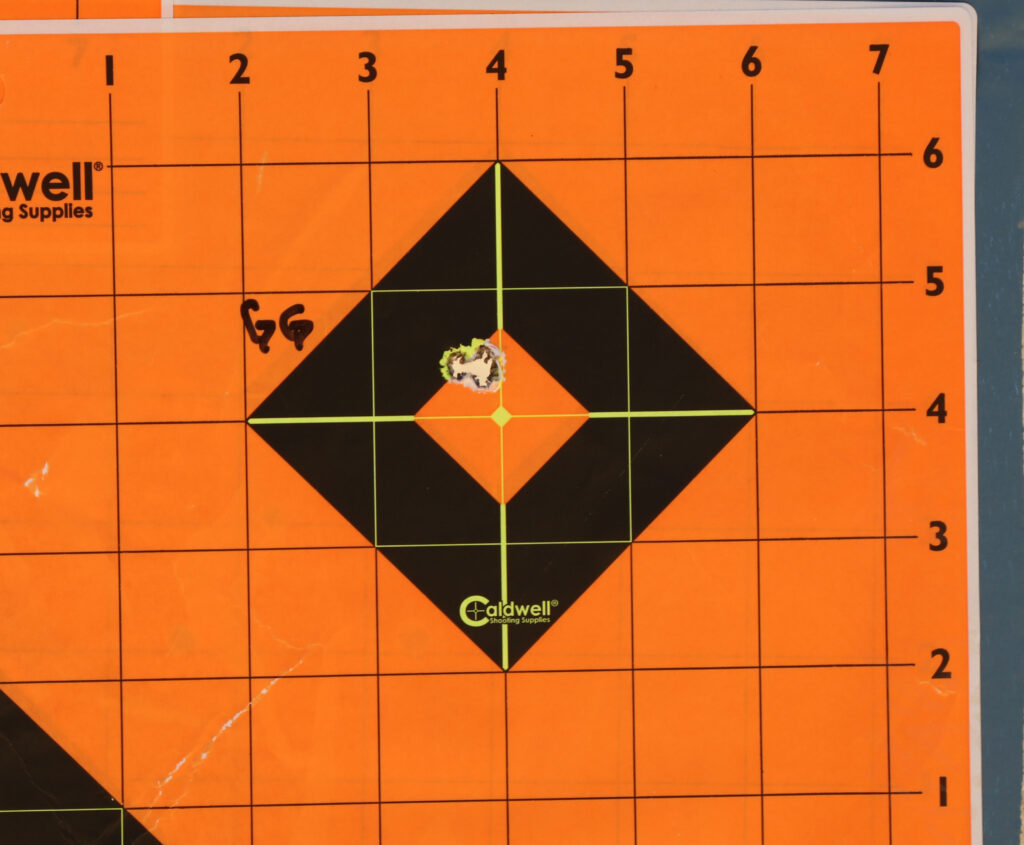 0.167-inches at 100 yards, Hornady Match 147 gr. ELD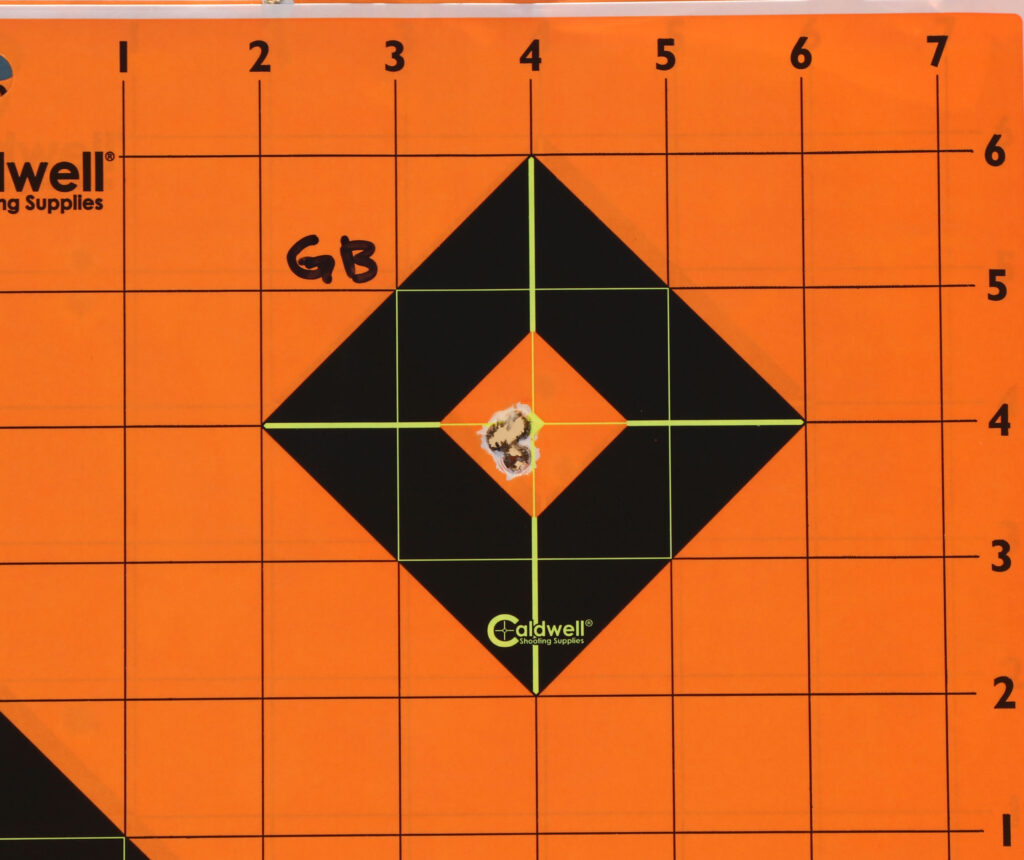 0.240-inches at 100 yards, Federal Gold Medal Berger 130 gr.
*Range Conditions: 100°F, 9 mph wind