MOTORCYCLE SAFE
Columbus, OH Console Vault®, The Original In-Vehicle Safe™,introduces the new Console Vault safe for the Harley Davidson Bagger motorcycles (US Patent Pending). Available now, it is the perfect add-on for bikers looking for a secure place to store valuables and firearms wherever the ride takes them.
"The Console Vault Motorcycle Safe was specifically designed for bikers looking to protect and secure their valuables and firearms within their saddle bags," said Scott Bonvissuto, co-founder of Console Vault. "Harley Davidson riders now have hidden storage, which is designed to hold their valuables like a wallet, cell phone, or handgun and know they will be there when they're ready to ride."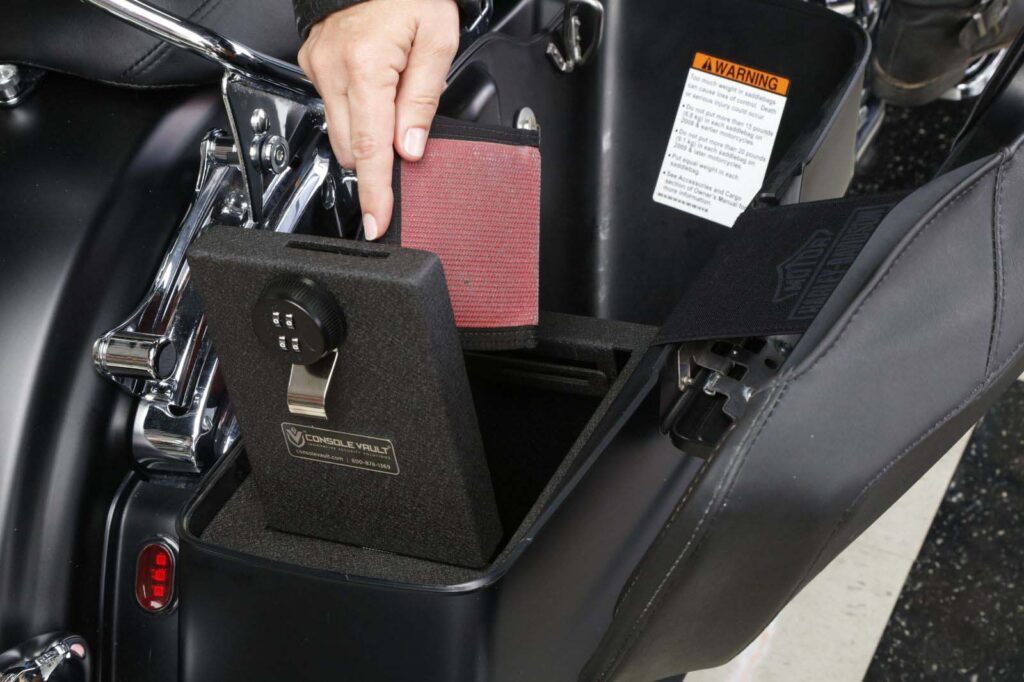 At the present time, this initial unit from Console Vault is for 2014 and newer Harley Davidson Bagger models. For details visit www.ConsoleVault.com/motorcyclesafe. The company will be introducing a wave of new models to accommodate many more motorcycle makes and models in the near future.

Console Vault in-vehicle safes are designed to be the most innovative, highest quality products with guaranteed fit, styling and durability. Each safe is custom designed for easy installation for a wide and ever-growing range of vehicles including motorcycles. We are committed to providing peace of mind and a strong sense of security wherever you need to be. To learn more or review the entire Console Vault collection, visit www.ConsoleVault.com