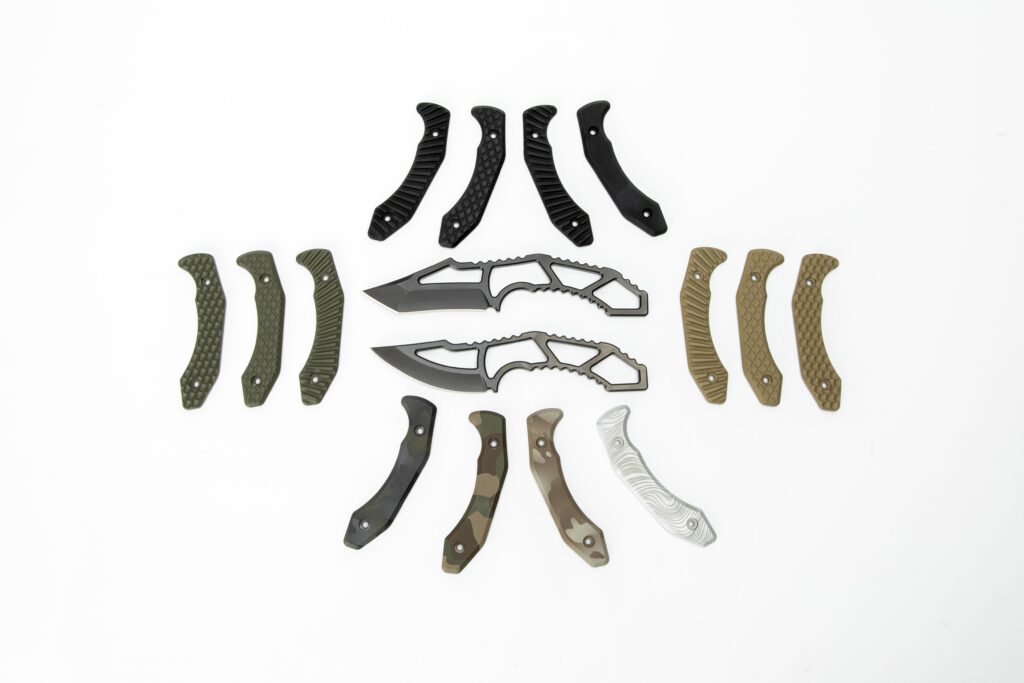 When is a knife considered customized? Is it when an off-the-shelf blade is taken apart, re-coated, and reassembled with aftermarket scales and hardware? Or is it only when a knife has been completely hand-made from bar stock? What if a knife has been worked-over and totally re-contoured? Just about everybody will have his or her own opinion about what constitutes a customized knife.
We're content to say that we consider the pictured knives to be customized to our satisfaction. Skyraider Knives offers its blades as complete custom builds that are configurable by the customer. The SRK-1 is available in two blade choices, a swept-point version called the Skinner and a Tanto-bladed model called the Banshee. Both blades feature hollow grinds with convex edges. They are made of nitride-coated A2 steel with a hardness rating of 58RC.
The company's website allows you to configure the knives in a myriad of ways, including your choice of blade style, colors and coatings, hardware, and no fewer than 17 different scales in differing contours, colors, and patterns. The scales may be Cerakoted or laser-textured to your specifications. Each knife ships with a Kydex sheath and metal attachment clip.
Skyraider Knives is all about customizing your tool to suit your needs. The modular Skyraider scale system allows you to build your knife to suit your requirements and configure it for whatever your future endeavors may bring. All of the company's SRK-1 scales are interchangeable with either style of SRK-1 knife. The only question for us now is how to nail down a single satisfying configuration. Taking into account all of the possibilities, it's a hard decision to make.

Text by Martin Anders and Images by Jay Canter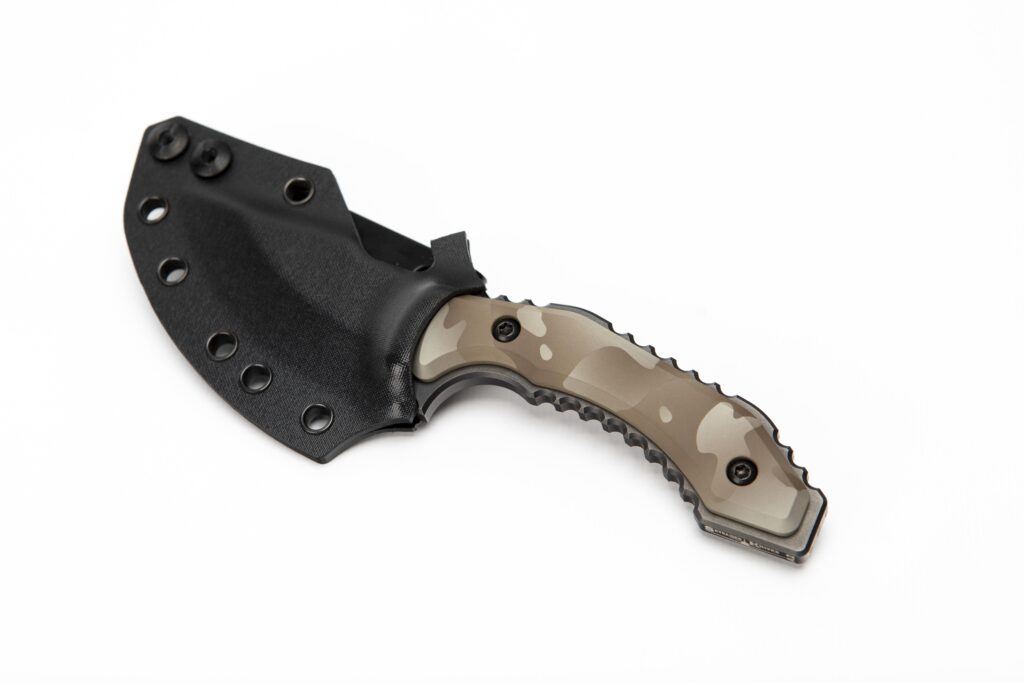 Specs

Skyraider Knives
Model: SRK-1
MSRP:
SRK-1 Skinner from $155
SRK-1 Banshee from $210
skyraiderknives.com