The explosion of popularity for any product—whether it's a sporting rifle or a fidget spinner—creates a predictable market reaction. Popularity explodes, demand increases, new players enter the market, popularity continues to expand, and the whole cycle starts over again. Such is the case with the AR platform and the massive parts and accessories market surrounding it today.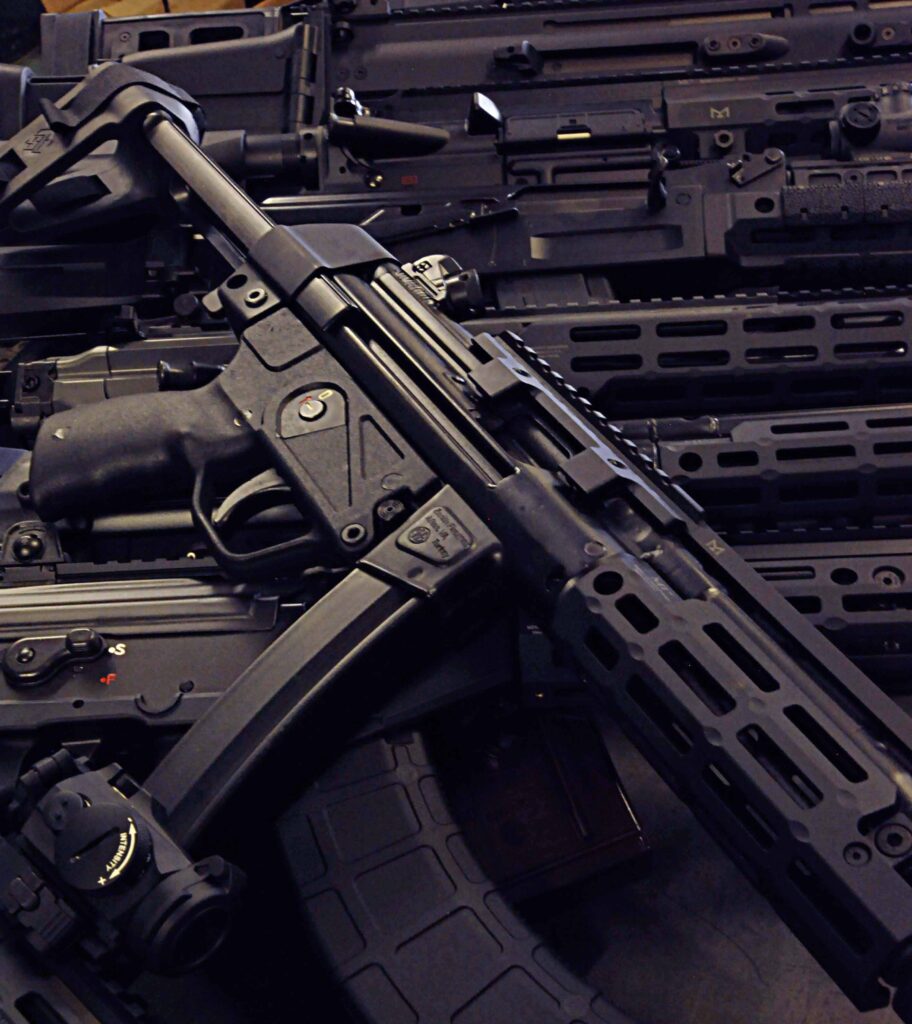 Of course, such an expanding market presents the consumer with a challenge. With so many options, who can you trust? A general rule of thumb when navigating these unfamiliar waters is turning to some of the original players in the market, who have been in it long enough to cultivate a reputation for quality and customer service.
Established in 2003, Midwest Industries is one of those original players. In a way, the company was born of necessity. Company founder and co-owner Troy Storch started his career in tool and die making, first as an apprentice and then later as a tool room machinist. In 2001, at the onset of a nationwide recession, his company started outsourcing operations and moved his position overseas.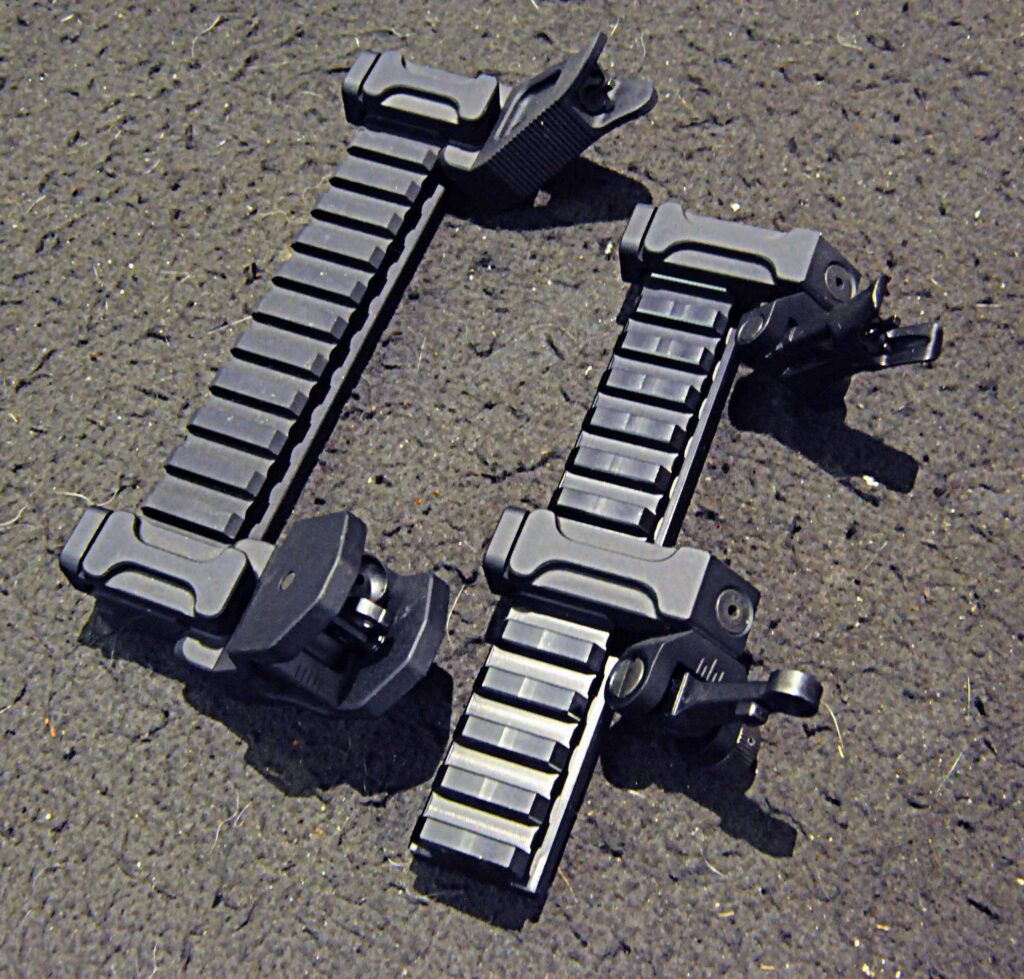 Storch went to work as a foreman in another company, which is where he met his business partner and Midwest Industries co-owner, Wendy Abts. About the same time, Storch, a lifelong shooting and gun enthusiast, was looking for a way to solve a specific problem he was having with accessorizing his rifle.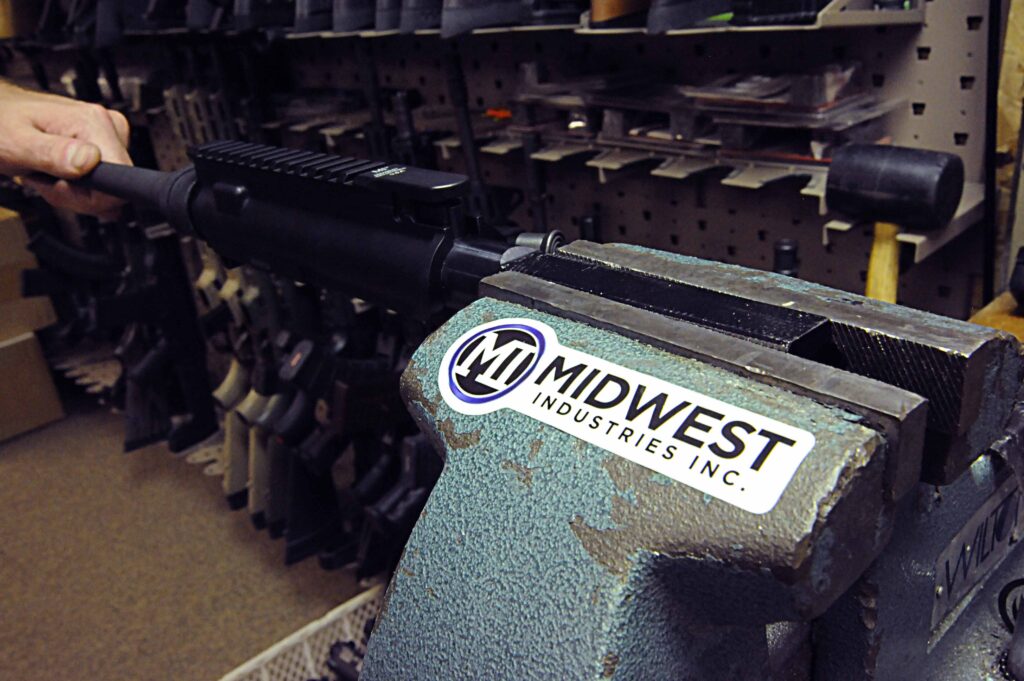 "I was looking at how guys were mounting lights on their ARs," Storch says. "You have to remember, this was way back before anybody was making accessories, even handguards. There was only a handful of players even out there at the time."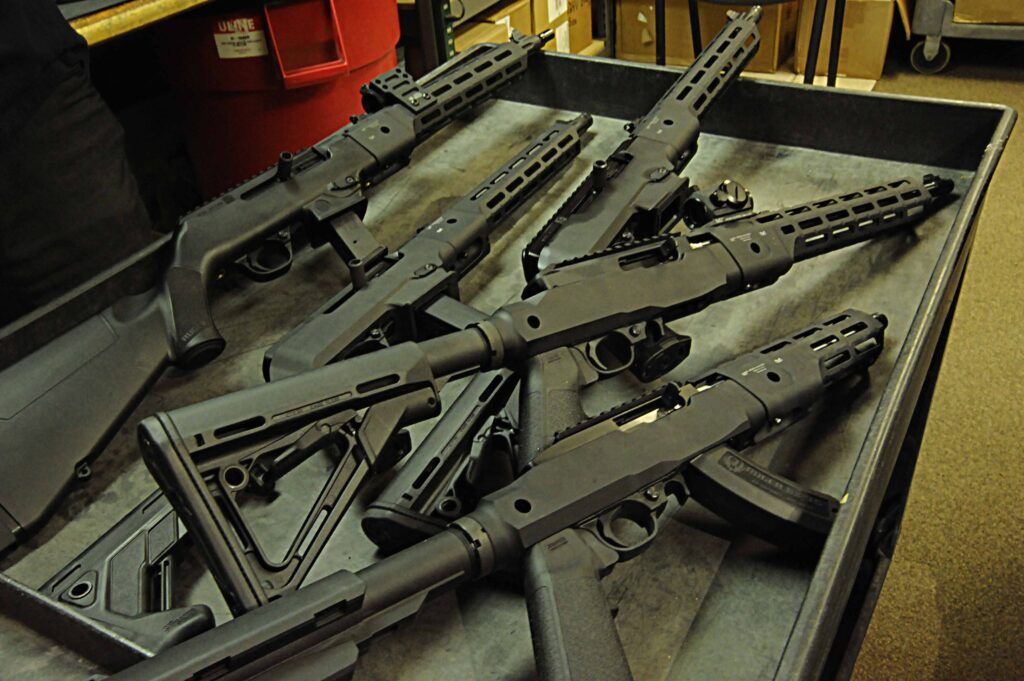 Not only that, but what was available was either scarce, expensive, or both, with a lot of support going to military use. Storch set to work on producing his own simple, cost-effective way to mount a light on his rifle. He devised a component in his free time, bounced ideas off a few friends and fellow enthusiasts, and ended up with a prototype for the MCTAR-01 tactical light mount (which Midwest Industries still sells to this day).
"I made a small batch and sold them on eBay," Storch says. "They sold so well, a light bulb sort of went off over my head and I started thinking of ways to sell more of them and make a lot more money."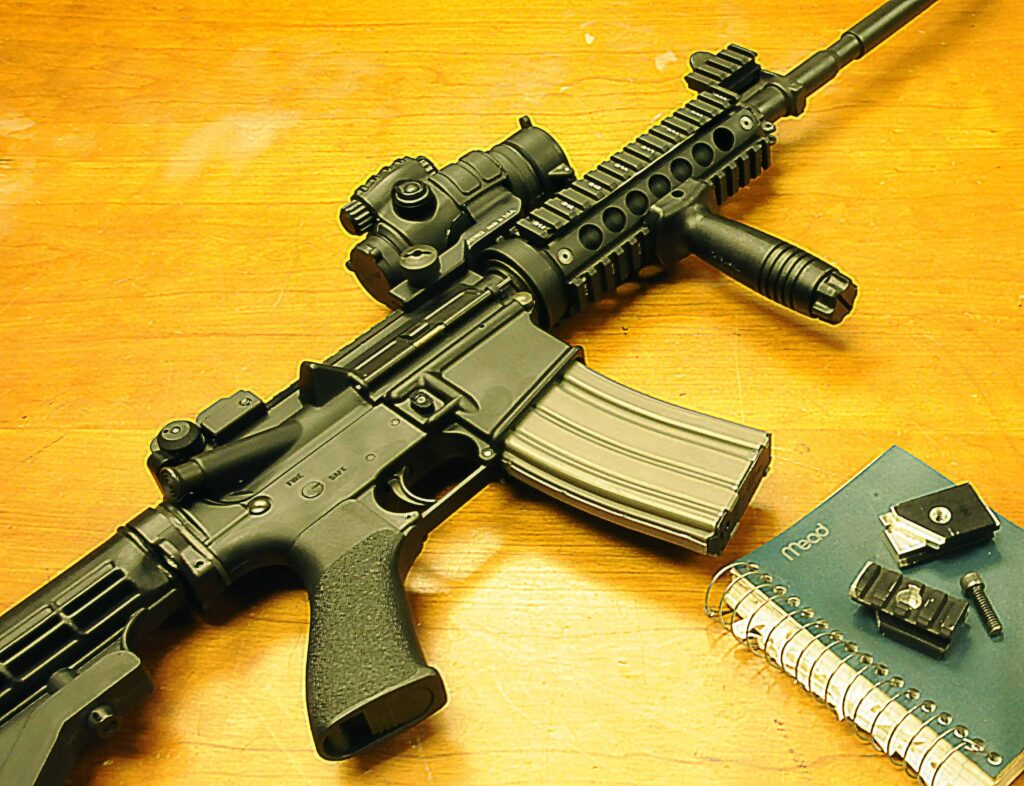 He started kicking the gun part idea around with Abts, who was instrumental to working out the financial and management side of launching the company.
"She watches all the numbers and the books; I'm the product development guy." Storch says. "She keeps me from spending too much money, basically."
"That's definitely part of my job description," Abts laughs. Their business relationship is the engine that drives Midwest Industries today, more than a decade and a half later.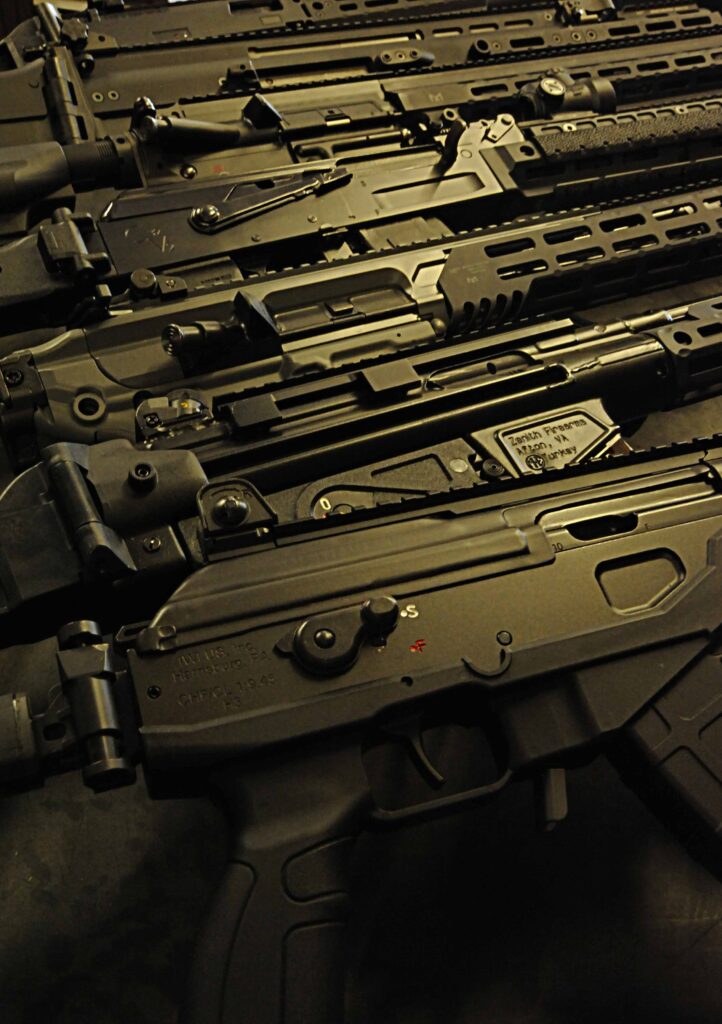 Because of a dedication to innovation and producing a quality, cost-effective product, business began booming early on. "We started off with sling attachments and rails," Storch says. "As we got bigger, we jumped in to make our first handguard." The company carved out a niche producing components for civilians and LE departments who didn't have the access to the more elusive military hardware.
Both partners remain integrated in daily operations. Even though it has become a household name among shooting enthusiasts, Midwest Industries is still very much a down-to-earth operation, employing between 25 and 30 people at any given time.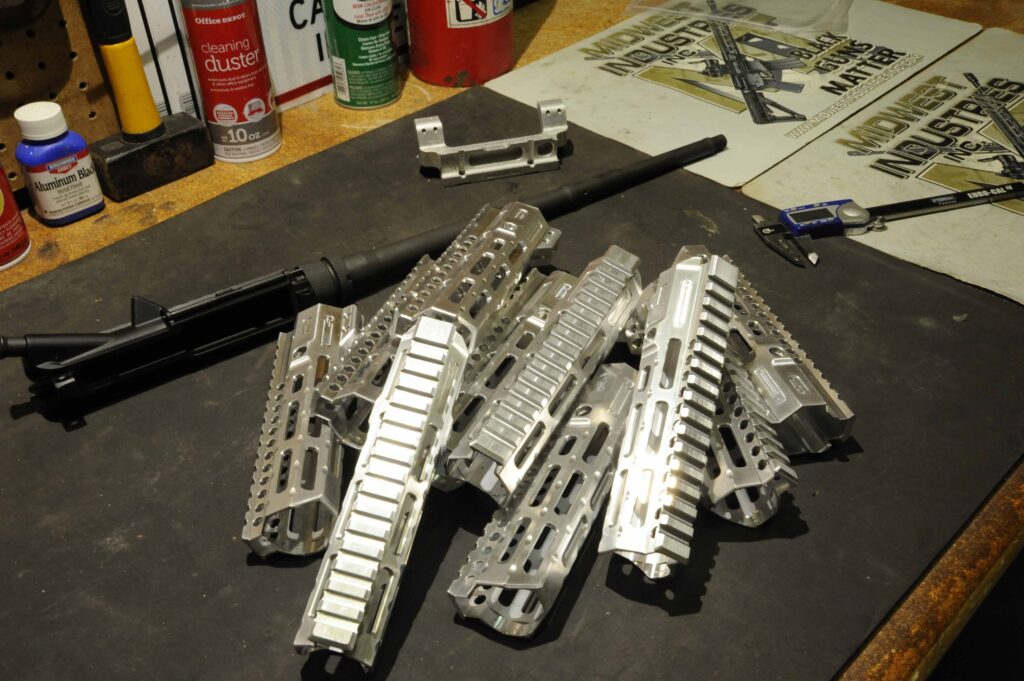 "We are very team-oriented," says Abts. "We understand that every role within the company is important. Employees doing their job to the vest of their ability is essential to success." Fluidity is also key to the company's success; if one area becomes especially busy, team members will jump in and help in the area. It's just one of the reasons Midwest Industries is able to turn out such an impressive catalog of products.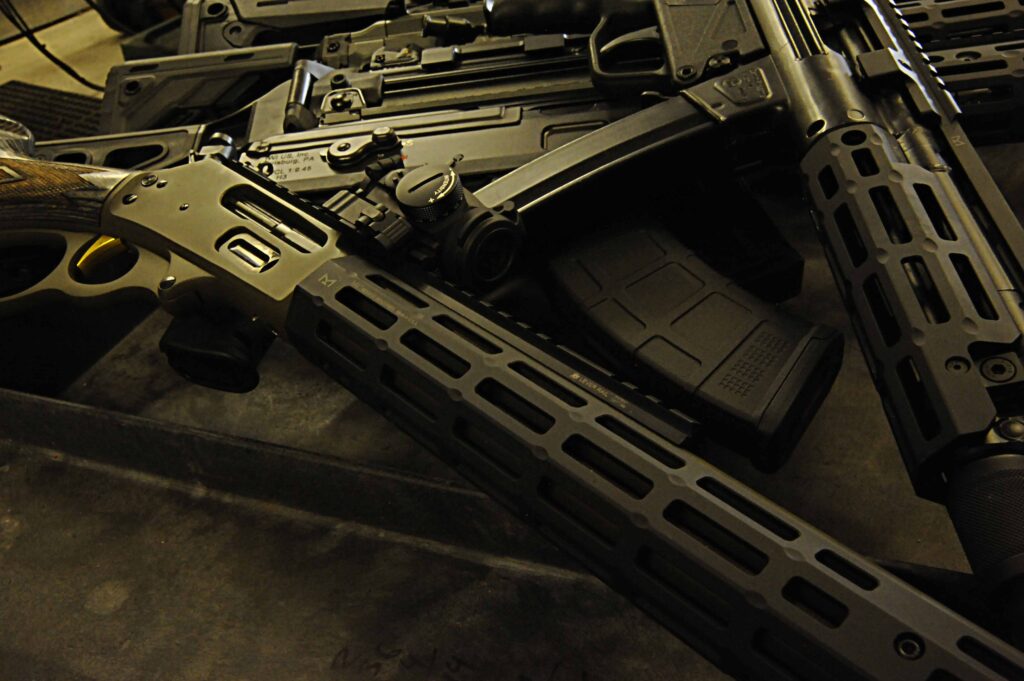 Today the company makes parts and accessories for a wide variety of platforms and for manufacturers like H&K, Ruger, Browning, Kel-Tec, and SIG Sauer, among others. "There are over 200 part numbers for components that we make ourselves," Storch says. "I don't know of too many other companies that cover the variety of platforms that we do."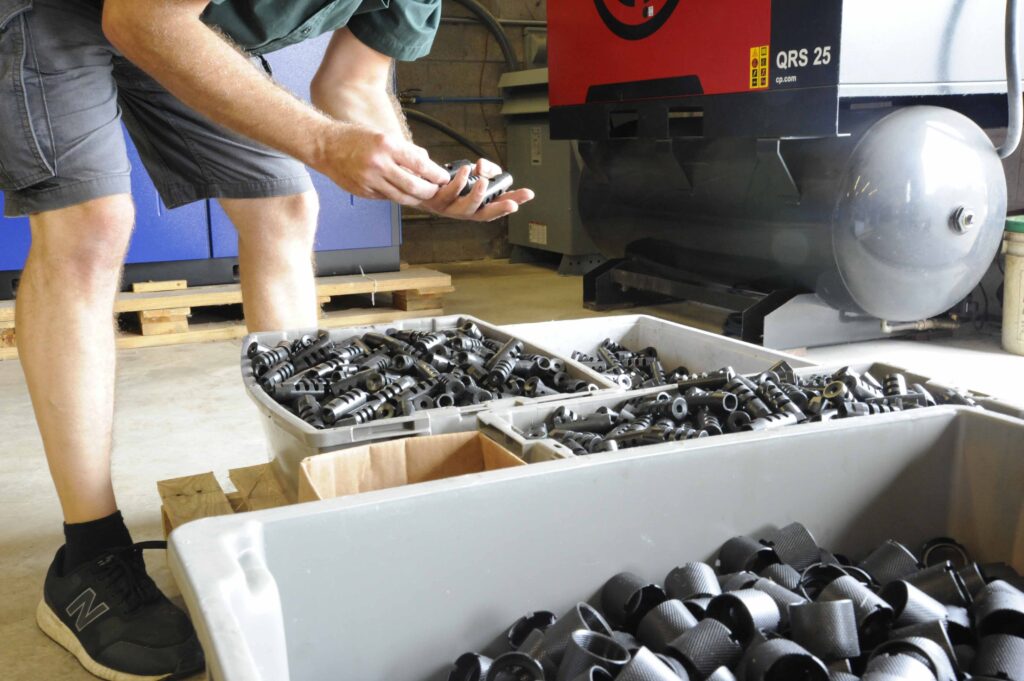 Midwest Industries still produces that first tactical light mount to this day, now in its second design generation with QD swivels. The company also makes its own receivers and receiver sets for the AR-15 platform, and about four years ago took the next step and began assembling its own complete AR-pattern combat rifles in .223/5.56 and 300 BLK.
"We were making all the other stuff, so we figured why not take the final step?" Storch says.
"It brought us around full circle and completes the brand," Abts adds.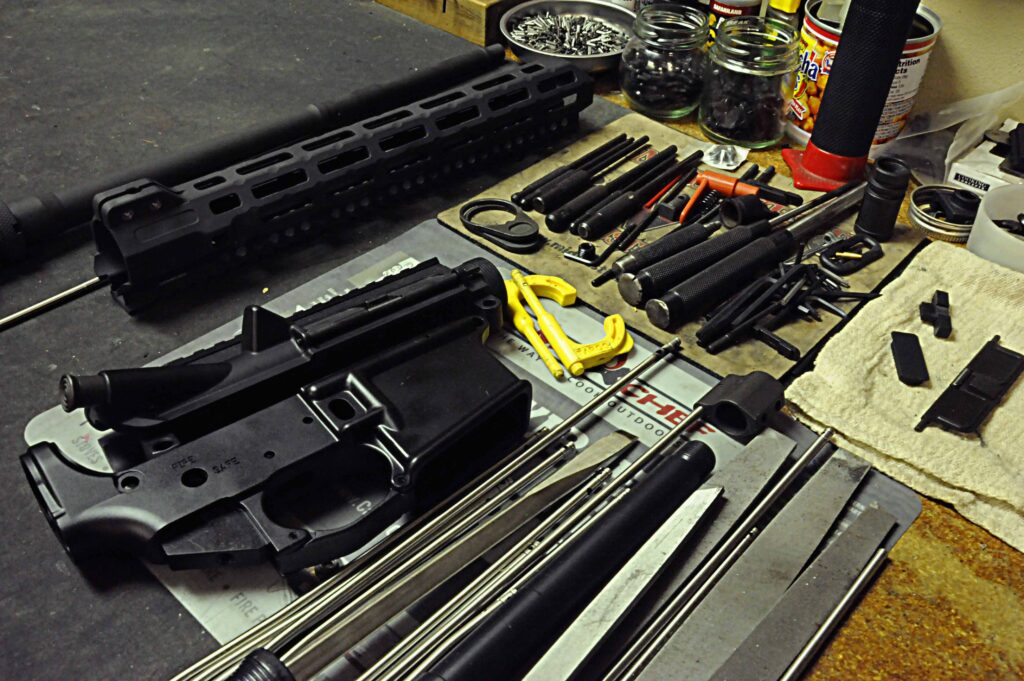 Because of past experience with overseas outsourcing and its impact on their personal lives, the company founders have mandated that all their work is produced in-house or domestically. This is key to the Midwest Industries brand, and Storch and Abts believe it's what makes the company continue to stand out in the sea of competitors and what allows them to produce the best possible quality and value for customers.
"Everything we make is made here in Wisconsin, from material sourcing to machining, even packaging," Storch says. "Everything MI branded is 100% made and sourced by us locally." Even certain operations that aren't economically feasible to perform in-house, like anodizing or heat-treating, is done nearby.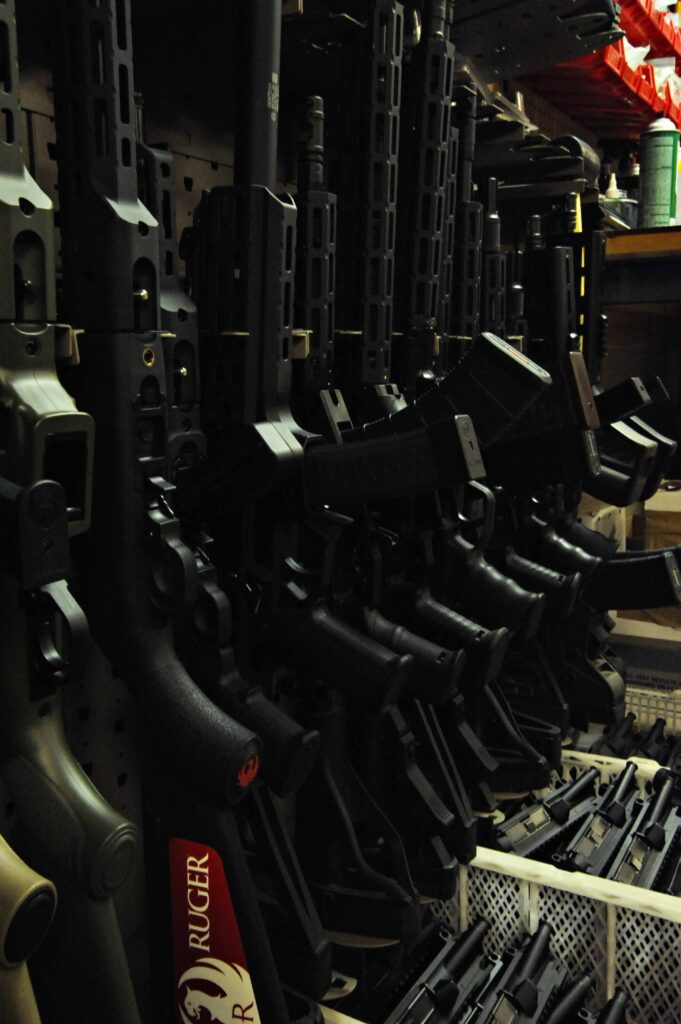 We asked the company owners what they thought of the firearms aftermarket's expansion, since Midwest Industries has been around long enough to pretty much see it all happen firsthand—as well as being one of the driving forces behind it.
"Competition is good," Storch says. "It pushes quality and innovation across the whole industry. The downside to the rapid expansion of the market is that there are a lot of low-quality or counterfeit products consumers may not be aware of.
"We never really stop product development and we're always looking to make what we make better," he adds. "You never really know what we'll come up with next."
You can view the complete range of Midwest Industries products at midwestindustriesinc.com. You can also find the company on Facebook at Midwest Industries Inc. and on Instagram @midwestindustries.
Text by Roland Wilkes and images by Charles "Chip" Lasky